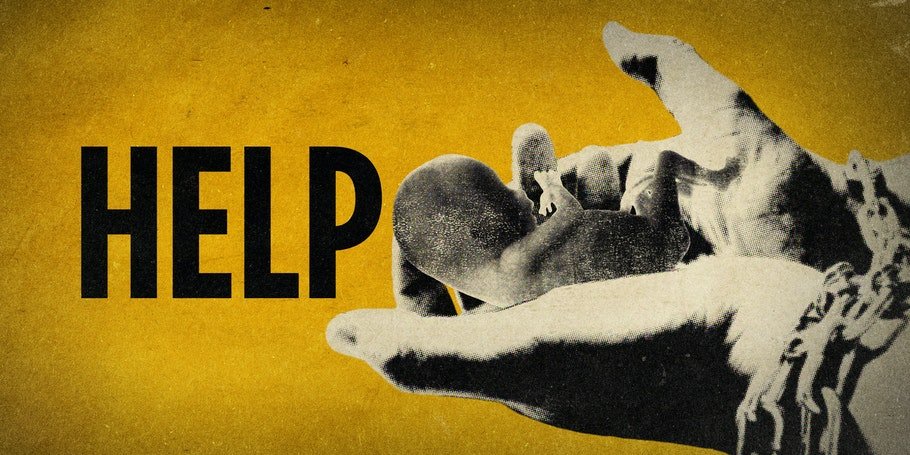 Stopping Traffickers and Their Accomplices Act of 2022
By EMMY GRIFFIN February 3, 2022 in Culture
This new bill will hold abortion providers accountable to report suspected human trafficking victims.
As pro-lifers await the results of Dobbs v. Jackson Women's Health with baited breath, Republican Representative Ted Budd (NC) has presented a bill that holds abortion providers accountable to report suspected human trafficking victims who come to them for abortions. This bill is called the Stopping Traffickers and Their Accomplices Act of 2022.
Human trafficking is a huge problem and a modern-day form of slavery. According to the Tim Tebow Foundation charity Rescue Them, there are an estimated 40 million people who are victims of human trafficking. Seven out of 10 victims are women, and the United States is the leading consumer of the trafficked. That last stat is devastating.
Women who are trafficked for sexual abuse often fall pregnant and as a result are forced by their pimps to have an abortion. According to an article from the Annals of Health Law, more than half (55.2%) of these abused women have been forced to get an abortion, and 29.9% have been forced to have multiple abortions.
Should this bill pass, abortion providers are required to report any patient that they suspect might be a victim of human trafficking to the National Human Trafficking Hotline. They must do so within 24 hours. Failure to act would result in fines of $10,000 and/or six months prison time.
It is a bill likely to garner bipartisan support since human trafficking is an issue that President Joe Biden has called attention to. He even declared January National Human Trafficking Prevention Month.
Representative Budd observed: "Abortion providers have a moral obligation to ensure that they are not aiding and abetting the abuse of women enslaved in the sex trade. The stopping Traffickers and Their Accomplices Act provides needed accountability to protect women and unborn children." A moral obligation is a valid charge, and for an impassioned group such as abortion practitioners, it would be interesting to see if their fervor for women's bodily autonomy extends to protection from the abuse of human trafficking.
Abortion clinics have a unique, albeit ironic, opportunity to help these women. It might be a victim's only opportunity to escape or get help. The problem with that, though, is these women are so degraded, abused, terrified, and downtrodden they have been conditioned to believe that the life they are living in sexual slavery is somehow something they deserve. That they are worthless. A whopping 98.1% of these women develop deep psychological wounds from the abuse they are enduring, and 41.5% have tried to end their life.
Abortion clinics complying in this matter would be a redemption, of sorts, for some of the innocent blood they've spilt.
~~~
~~Reprinted with permission. See the original article here and leave some comments! 
By EMMY GRIFFIN February 3, 2022 in Culture This new bill will hold abortion providers accountable to report suspected human trafficking victims. As pro-lifers await the results of Dobbs v. Jackson Women's Health with baited breath, Republican Representative Ted Budd (NC) has presented a bill that holds abortion providers accountable to report suspected human trafficking victims who come to…
By EMMY GRIFFIN February 3, 2022 in Culture This new bill will hold abortion providers accountable to report suspected human trafficking victims. As pro-lifers await the results of Dobbs v. Jackson Women's Health with baited breath, Republican Representative Ted Budd (NC) has presented a bill that holds abortion providers accountable to report suspected human trafficking victims who come to…