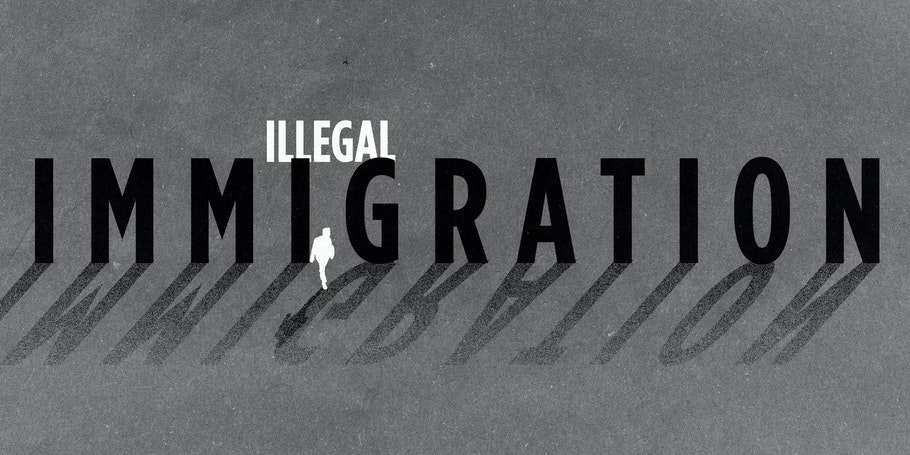 It's One Biden Border Scandal After Another
By  DOUGLAS ANDREWS February 3, 2022 in Immigration
A nation unwilling to enforce its borders is a nation in decline.
We don't often know who's invading our country, so porous is our southern border. But we should know. It seems we have a right to know.
We should know about people like Heriberto Fuerte-Padilla, for example. He came across illegally, got into a Dodge truck one Sunday afternoon in November 2020, and drove drunk, smashing into a Mazda 3 being driven by 19-year-old Adrienne Sophia Exum, ejecting her from the car and killing her. Fuerte-Padilla fled the scene on foot but was found by officers a few hundred yards away.
Elections have consequences, and no one understands this more acutely than Rhonda Exum, Adrienne's mother. She voted for Joe Biden, and she's since been told that because of his administration's immigration policies, her daughter's killer won't be deported. "The Homeland Security Department initially said it wanted authorities to pick him up and deport him once Texas punished him, but then it changed its mind," reports The Washington Times. "Under rules issued in September by Homeland Security Secretary Alejandro Mayorkas, Fuerte-Padilla doesn't qualify as a priority anymore."
So that's where we are: In Joe Biden's America, illegal immigrants who drive drunk and commit vehicular homicide simply aren't a deportation priority.
During a recent interview on Fox News, Exum was asked if she had a message for the president about his wide-open southern border. She replied: "My message is, look out for the American people first. Because, truth be told, this was literally my first time voting, and I voted for you. And I feel disappointed right now. I don't understand."
We don't understand, either. Nor do we understand why more than 1,000 Romanians tried to cross our southern border in May. Nor why more than 800 people from India illegally crossed our border into Yuma, Arizona, in December. Nor why more than 500 Turks crossed our border into El Paso, Texas. Nor why more than 2,000 Russians and 300 Ukrainians tried to cross our border at San Diego.
What's going on here? Byron York explains: "For many years, the majority of illegal crossers have been a mixture of people from Mexico and the Northern Triangle countries — Honduras, Guatemala, and El Salvador. In early 2021, that changed dramatically. Starting virtually with the inauguration of President Joe Biden, the number of illegal crossers from other countries, that is, not from Mexico or the Northern Triangle, began to skyrocket. Now, in the last month, the number of crossers from other countries actually exceeded those from Mexico and the Northern Triangle."
Our illegal immigration problem is getting worse and worse, with scores of unmarked jets making middle-of-the-night flights to secretive destinations all over the country, there to drop off single adult men while government contractors try to keep all this illegality on the down low.
This is Joe Biden's doing. And it's an impeachable offense.
~~~
~~Reprinted with permission. See the original article here and leave some comments! 
By  DOUGLAS ANDREWS February 3, 2022 in Immigration A nation unwilling to enforce its borders is a nation in decline. We don't often know who's invading our country, so porous is our southern border. But we should know. It seems we have a right to know. We should know about people like Heriberto Fuerte-Padilla, for…
By  DOUGLAS ANDREWS February 3, 2022 in Immigration A nation unwilling to enforce its borders is a nation in decline. We don't often know who's invading our country, so porous is our southern border. But we should know. It seems we have a right to know. We should know about people like Heriberto Fuerte-Padilla, for…