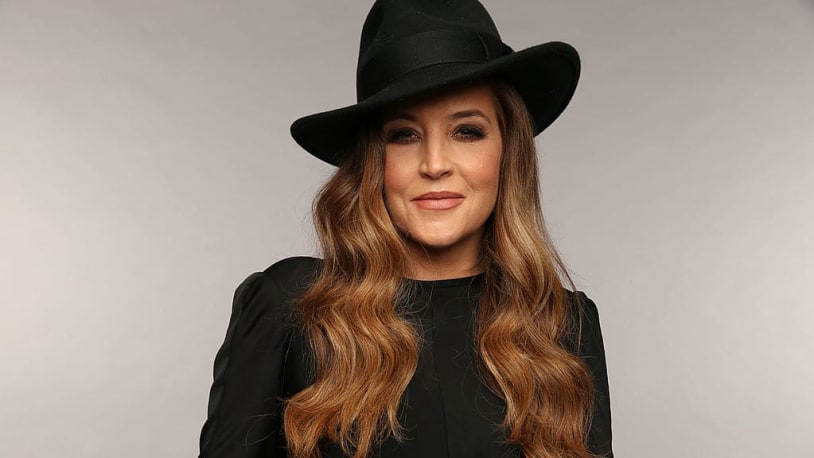 Lisa Marie Presley dies at 54
Singer-songwriter Lisa Marie Presley, the only child of Elvis and Priscilla Presley, died Thursday evening. She was 54.
Her mother confirmed Presley's death, telling People, "It is with a heavy heart that I must share the devastating news that my beautiful daughter Lisa Marie has left us. She was the most passionate, strong, and loving woman I have ever known. We ask for privacy as we try to deal with this profound loss. Thank you for the love and prayers."
Paramedics were called to Presley's home in Calabasas, California, on Thursday morning, a spokesperson for the Los Angeles County Sheriff's Department told People, and she was taken to an area hospital for possible cardiac arrest.
Presley, whose brief marriages to Michael Jackson and Nicolas Cage were tabloid fodder, followed in her famous father's footsteps as a recording artist, releasing three albums, including her 2003 debut To Whom It May Concern. Following the death of her grandfather and great-grandmother, she became the sole heir of Elvis' estate and inherited his Graceland mansion in Memphis, and also led the Elvis Presley Charitable Foundation, which assists families in need. Her last public appearance was Tuesday at the Golden Globes, in support of Baz Luhrmann's 2022 film about her father, Elvis.
Presley had four children — daughter Riley and son Benjamin with her first husband Danny Keough, and twins Harper and Finley with her fourth husband, Michael Lockwood. Benjamin died by suicide in 2020. Presley spoke candidly about the devastating grief she felt over the loss of her son, writing in an essay published in People last year that "it's a real choice to keep going, one that I have to make every single day and one that is constantly challenging to say the least. … But I keep going for my girls."
Singer-songwriter Lisa Marie Presley, the only child of Elvis and Priscilla Presley, died Thursday evening. She was 54. Her mother confirmed Presley's death, telling People, "It is with a heavy heart that I must share the devastating news that my beautiful daughter Lisa Marie has left us. She was the most passionate, strong, and loving…
Singer-songwriter Lisa Marie Presley, the only child of Elvis and Priscilla Presley, died Thursday evening. She was 54. Her mother confirmed Presley's death, telling People, "It is with a heavy heart that I must share the devastating news that my beautiful daughter Lisa Marie has left us. She was the most passionate, strong, and loving…