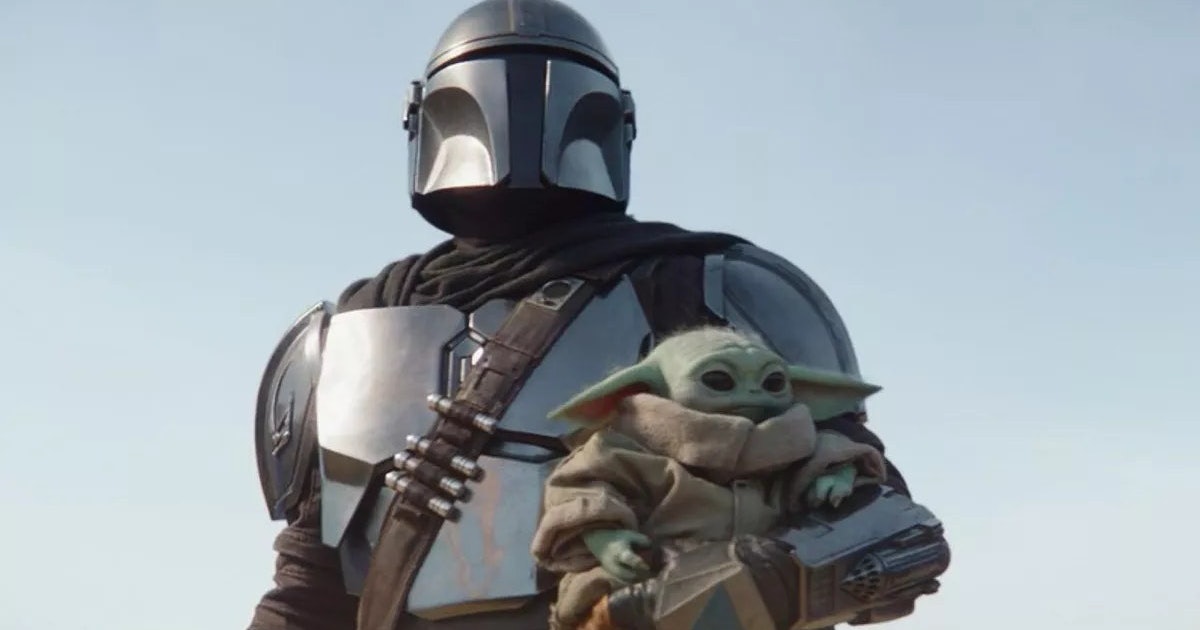 'Mandalorian' Season 3 report hints at another Snoke appearance
The Mandalorian may take place decades before the events of the sequel trilogy, but it contains plenty of references to things yet to come. The fact that the Mandalorian Season 3 trailer contains a glimpse of Babu Frik suggests that's not going to stop any time soon, but there could be more than just sly references and cameos on the horizon. One exciting rumor suggests a key enemy from The Last Jedi may finally make a return appearance.
According to prolific Star Wars leaker MakingStarWars, the Praetorian Guards will appear in The Mandalorian Season 3. These sleek, red-armored guards were the fodder for one of The Last Jedi's most iconic fight scenes, and it looks like they'll have a similar villainous role in The Mandalorian, possibly as the henchmen of Moff Gideon.
While their role may be unchanged, their look will likely differ. MakingStarWars released a sketch of the Disney+ show's take on the guards, and their armor looks significantly more like a Mandalorian getup than the seamless and smooth look of the original guards. In particular, the helmet has the T-shaped gap we've come to know and love on Mando himself.
The inclusion of Praetorian Guards in The Mandalorian suggests the return of an even more intriguing character: Snoke. After all, that's who they were guarding the last time we saw them. This theory only gains more credibility when we look back at The Mandalorian Season 2, where one key scene involved "proto-Snokes" floating in tanks.
Is it possible that Snoke could return? It would be interesting to see the beginnings of the villain that never really got his due in the sequel trilogy, but there are some logistical questions. Andy Serkis brought Snoke to life through motion capture, but after his star turn in Andor, would he be willing to get back in the mocap suit so soon?
Regardless of who they're serving, the appearance of the guards in The Mandalorian signals a return of sequel-era aesthetics to the next chapter of Star Wars. Recent rumors have suggested the kintsugi-like repair of Kylo Ren's mask could be reflected in Ahsoka, so this could be another piece of evidence pointing to a new trend for Star Wars TV.
There's plenty to critique about the sequel trilogy, but its stylistic choices were memorable. Now that Star Wars has found its footing on Disney+, it can look to the most recent Star Wars movies to find new looks, props, and tricks to make it align visually with the wider franchise.
The Mandalorian Season 3 premieres March 1, 2023 on Disney+.
The Mandalorian may take place decades before the events of the sequel trilogy, but it contains plenty of references to things yet to come. The fact that the Mandalorian Season 3 trailer contains a glimpse of Babu Frik suggests that's not going to stop any time soon, but there could be more than just sly…
The Mandalorian may take place decades before the events of the sequel trilogy, but it contains plenty of references to things yet to come. The fact that the Mandalorian Season 3 trailer contains a glimpse of Babu Frik suggests that's not going to stop any time soon, but there could be more than just sly…