Friday Newsfeed: 'The Powers That Be' are Now the Public Defenders for Criminals and are Bringing on Anarchy
Posted by Maggie on May 6, 2022 in From the editors
If this administration continues on its present course over the next two-an-a-half years, there will be a form of "The Purge" in our country that will be shrugged-off by this lawless government. Don't doubt me.
It's been four days. Where's the name of the damn SCOTUS leaker(s)?
The Marshal of the SCOTUS has already ID'd the leaker/s.#ChangeMyMind

— Adam Baldwin (@AdamBaldwin) May 5, 2022
Timothy H.J. Nerozzi: 'ABSOLUTELY APPALLING' – Chief Justice Roberts doesn't hold back on abortion draft controversy in first post-leak appearance: Chief Justice Roberts calls SCOTUS leak 'appalling,' says final opinion will not be affected … Name the damn person(s) involved and throw the book at them.
Alert 🚨 to Catholic Men! TickToks are being made instructing people to interrupt Catholic Masses this week to protest the Supreme Court. Be prepared to protect our children, women, and clergy. Keep your eyes open. pic.twitter.com/8FJXxp2vGE

— Dr Taylor Marshall™️ (@TaylorRMarshall) May 5, 2022
Twitchy: Who they REALLY are (and always will be): Pro-abort activists have BIG plans to harass mothers and SCOTUS justices
VIDEO: White House to support protests at Supreme Court justices' homes
Joshua Q. Nelson: 'MIND-BOGGLING HYPOCRISY' – Former press secretary calls out Psaki, WH over SCOTUS comments
Tristan Justice: Meet The Shady Left-Wing Group Targeting SCOTUS Justices And Their Families: A shadowy left-wing group operating under the moniker 'Ruth Sent Us' is asking activists to target Supreme Court justices at their homes.
"Our 6-3 extremist Supreme Court routinely issues rulings that hurt women, racial minorities, LGBTQ+ and immigrant rights," reads the group's website. "We must rise up to force accountability using a diversity of tactics."

Stipends are being offered to artists who join the march. Payment and compensation were also offered to protesters who came to Washington to disrupt the constitutional proceedings at the Senate to confirm Brett Kavanaugh in 2018.

The organizing group's leadership remains concealed on its website, even though it uses a .us URL. Websites with a .us URL are unusual, and according to Wired in 2005, new registrants could not include privacy protection in .us domain name purchases. RuthSent.us, however, redacted information related to its owners' purchase. Another online domain tool, "WHOIS," revealed the name Sam Spiegel as its registrant along with a P.O. box…
Read the whole thing.
Athena Horne: Schumer to Force Senate Vote on Actually Legislating Abortion Access, Now That SCOTUS May No Longer Impose It … So?? Do it already! You damn demo-commies have probably had the 'bill' written up for years. Put it to the vote.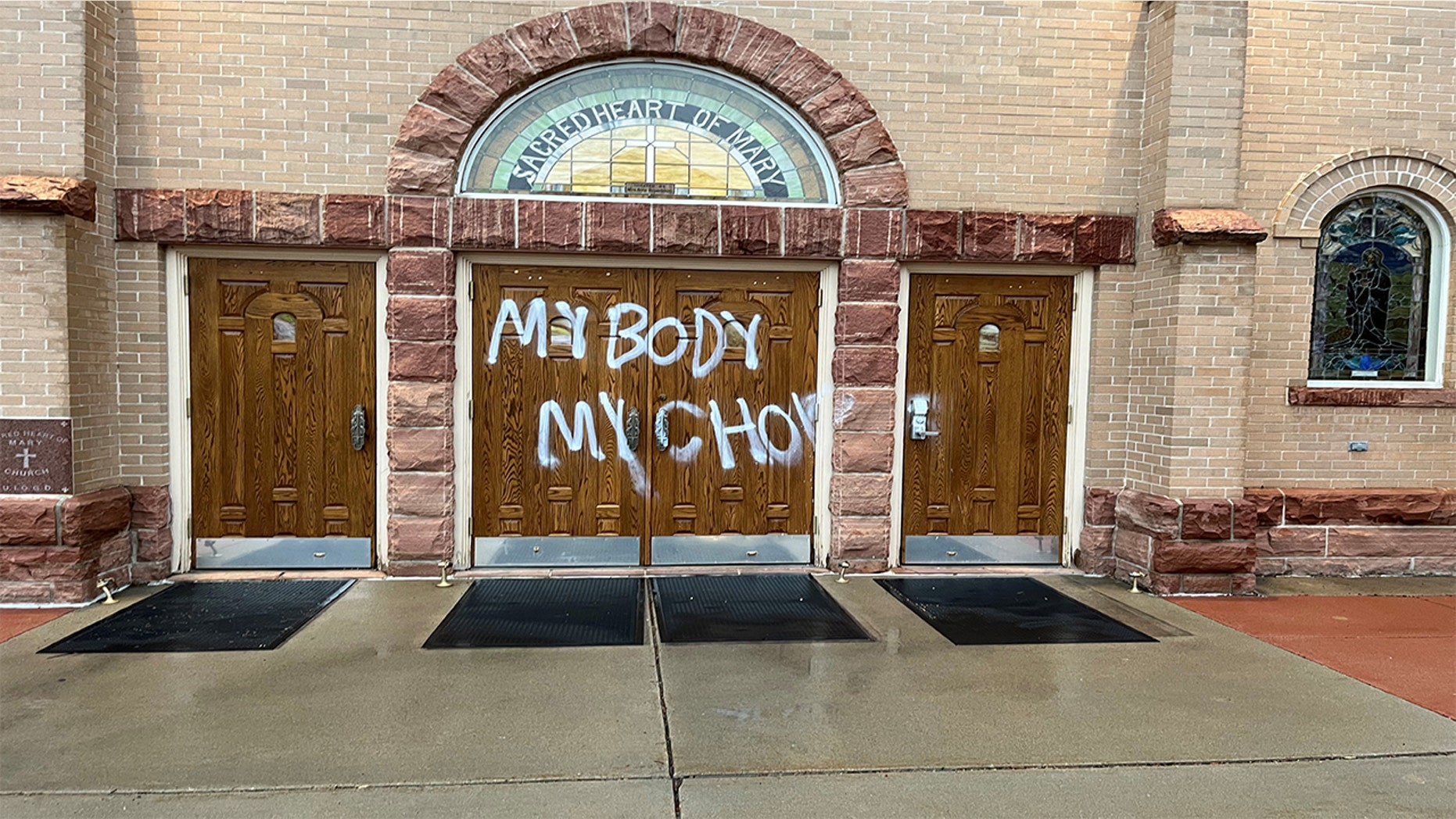 Tyler O'Neil: TARGETING CHURCHES – Pro-abortion groups target Christian denomination churches for Mother's Day protests: Organizers targeted churches for protest, claiming that 'six extremist Catholics set out to overturn Roe' … THIS is "hate crime".
Caroline Downey: Pro-Abortion Group Publicizes Conservative Supreme Court Justices' Home Addresses ahead of Planned Protests
Twitchy: Ruth Sent Us says it didn't post addresses of justices, just GPS coordinates near their homes, not AT them
We ENTERED the GPS coordinates to create the pins, dumdum. We made them up to be close to the Christian fundamentalist homes, but not AT them.

— Ruth Sent Us 🪧 (@RuthSentUs) May 5, 2022
A distinction without a difference.

You are about to embark on a federal crime by threatening a Federal Judge. https://t.co/kUcdcjPOt2

— BayAreaFrau (@bayareahausfrau) May 5, 2022
A federal crime, yes, but who in Merrick Garland's corrupt DoJ would prosecute them? This nation is on the crumbling precipice of lawlessness … and in the government! Back in the mobsters' day criminals did this sort of shit with persecutors, judges, jurists, and witnesses. My area of Youngstown, Ohio has its own mob history of that lawless bullshit.
Lol, this bunch *Really Didn't* put a lot of thought into the consequences for their actions.
Example: Judges as a rule, regardless of personal biases- Do Not Appreciate those who threaten other Judges.

— Ed Richards (@cjrich38) May 5, 2022
The name "ruth sent us" is gagging. no matter how much she disagreed, she upheld decorum. she herself mentioned rvw was unworkable. these ****'s are spitting on her memory.

— Bonnie Blue (@BonnieBlueTK) May 5, 2022
They don't give a shit. They hope to intimidate, or hope one of their devotees goes rogue and causes real physical harm, because they are fascists.

— BayAreaFrau (@bayareahausfrau) May 5, 2022
The Biden administration's refusal to condemn the maps to Supreme Court justice's homes implies consent and is going to get people hurt.

— Tommy Evans (@tlynno) May 5, 2022
Doocy: "These activists posted a map with the home addresses of the Supreme Court justices. Is that the sort of thing this President wants?"

Psaki: "I think the President's view is that there is a lot of passion."

Disgusting that the White House is refusing to condemn this. pic.twitter.com/i5ErEBZ25X

— Carrie Severino (@JCNSeverino) May 5, 2022
Victoria Taft: Do the Unhinged Protesters Know It's a CRIME to Protest at a Supreme Court Justice's Home?
Thomas Phippen: White House encourages 'peaceful protests,' won't tell abortion activists to avoid SCOTUS justices' homes: White House press secretary Jen Psaki said she had no 'official US government position on where people protest'
Virginia Kruta: Psaki Says There Is No 'Official U.S. Government Position' On Activists Protesting Outside SCOTUS Justices' Homes
"You guys spent some time yesterday talking about what you think are … extreme wings of the Republican Party. Do you think the progressive activists that are now planning protests outside of justices' houses are extreme?" Doocy asked.
"Peaceful protest? No. Peaceful protest is not extreme," Psaki replied.

"Some of these justices have young kids. Their neighbors are not all public figures, so would the president think about waving off activists that want to go into residential neighborhoods in Virginia and Maryland?" Doocy pressed again.

Psaki pushed back, saying that the United States had a long documented history of allowing peaceful protest.

"We certainly encourage people to keep it peaceful and not resort to any level of violence. Let me tell you what I was referring to and what the president was referring to yesterday," Psaki attempted to redirect the conversation."

Not about yesterday, just about moving forward — these activists posted a map with the home addresses of the Supreme Court justices," Doocy said. "Is that the kind of thing this president wants to help your side make their point?"

"Look, I think the president's view is that there's a lot of passion, a lot of fear, a lot of sadness from many, many people across this country about what they saw in that leaked document," Psaki replied, saying again that the White House supported peaceful protest.

"He doesn't care if they're protesting outside the Supreme Court or outside someone's private residence?" Doocy asked.

"I don't have an official U.S. Government position on where people protest," Psaki replied. "I want it — we want it of course to be peaceful … I think we shouldn't lose the point here, the reason people are protesting is because women across the country are worried about their fundamental rights that have been law for 50 years. Their rights to make choices about their own bodies and their own health care are at risk. That's why people are protesting — they're unhappy, they're scared."
Twitchy: Jen Psaki won't say if President Joe Biden supports any limitations on abortion at all
VIDEO: Pro-abortion backlash on SCOTUS leak is 'politics by thuggery': Fox News contributor Charlie Hurt and former law clerk for Justice Gorsuch Mike Davis slam Attorney General Merrick Garland's 'dangerous' and 'illegal' silence on threats against Supreme Court justices.
Trent Baker: Dem Sen. Warner Denounces Threats from 'Outrageous Extremists' on SCOTUS Justices
Tyler O'Neill: Democrats push to pack the Supreme Court, abolish filibuster, after leaked abortion draft opinion: Elizabeth Warren demanded Congress 'expand the court,' while Ocasio-Cortez turned on a fellow Democrat over the filibuster
VIDEO: Ari Fleischer: Abortion is an interpreted right and should be best left up to legislatures … Again, "YEP!"
Progressive lawmakers across Europe expressed concerns and surprise that the U.S. Supreme Court had privately voted to strike down Roe v. Wade.

"It would be a terrible regression for American women," one French senator said.https://t.co/V9P9XqoaKw

— The New York Times (@nytimes) May 3, 2022
Hilarious.

France just recently expanded their abortion laws to allow abortion up to 14 weeks (from 12), which still makes their laws more restrictive than the one Republicans just passed in Florida.

They also require 2 medical consultations prior to the abortion. https://t.co/YmUiWKksMr

— AG (@AGHamilton29) May 3, 2022
Honestly, how do you publish that piece without repeatedly pointing out that the abortion laws in the countries these politicians come from are far more restrictive than most pro-life states and could never exist under Roe?

— AG (@AGHamilton29) May 3, 2022
Jonathan Turley: Supreme "Stench": How Politics Replaced Principle in the High Court
Today's "nonposition" of the White House on the targeting of justices at their homes is one of the lowest moments in American politics. We have finally hit the bedrock of rage in American politics…

— Jonathan Turley (@JonathanTurley) May 6, 2022
If neither the President nor the left can muster the courage to condemn such conduct, we have reached a tragic but familiar point in our politics:https://t.co/fMJx0sL7NJ

— Jonathan Turley (@JonathanTurley) May 6, 2022
……There are good-faith objections to this draft opinion. There are also good-faith questions of whether Congress can truly codify Roe. Those are worthy debates. Doxxing and harassing justices should have no place in such debates.

— Jonathan Turley (@JonathanTurley) May 6, 2022
…Psaki was asked what should have been an easy question on whether it is appropriate to target justices at their homes. She responded "I don't have an official U.S. government position on where people protest."

— Jonathan Turley (@JonathanTurley) May 6, 2022
…No one is doubting the legal right to protest but the appropriateness of targeting justices or judges at their homes should not be a difficult question of the Biden White House.

— Jonathan Turley (@JonathanTurley) May 6, 2022
VIDEOS: Turley: I never thought we would get to this point … Turley calls out Biden admin for failing to denounce protests outside judges' homes
Dear SCOTUS, she speaks for the majority of America. Listen up. #RoeVWade #Theocracy pic.twitter.com/nEd4IssRKn

— Ruth Sent Us 🪧 (@RuthSentUs) May 6, 2022
"majority of America"? I keep hearing that 1.
Were this true the rage-filled left wouldn't be so scared to put it to the vote on states' election ballots. Were this true the US Cong would do what they should've done decades ago & since … write legislation & pass it as real law. https://t.co/RF67XnjWk5

— Maggie (@drillanwr) May 6, 2022
Jeannie DeAngelis: Obama and Michelle Call to Arms Over Roe v. Wade
Victoria Taft: 'Alito Doesn't Give a Damn' About Popularity, Just the Constitution: Former SCOTUS Clerk
Remember: Antifa terrorists use left-wing movements to justify their violence. They did it with BLM, and they will do it with the pro-abortion marches and rallies in the coming weeks. https://t.co/qtTO1fCcjK

— Jason Rantz on KTTH Radio (@jasonrantz) May 4, 2022
Jason Rantz: Expect Antifa terror to ramp up as abortion rallies hit the streets: Antifa poses a greater threat to the community with pro-abortion rallies, than it did during BLM protests
Katherine Hamilton: J.D. Vance on 'Kamala Harris Stooge' Tim Ryan's Late-Term Abortion Stance: 'Barbaric Anywhere in the World': Republican candidate for U.S. Senate in Ohio J.D. Vance slammed his Democrat competitor Rep. Tim Ryan (D-OH) for stating that women should be able to abort their unborn children at any point in pregnancy.
Stephen Kruiser: The Morning Briefing: Waterboard the Supreme Court Leaker … Yeah, Steve 'went there'. HEH!
Because these idiots just don't have the commonsense God gave a puppy to know when to stop…
Why are there are 6ft+ tall fences outside of the Supreme Court? B/c people are rightfully upset about the impending erosion of women's ability to make decisions about their own bodies?

For weeks, folks were warned protests could turn violent before Jan 6th &I saw not 1 fence!

— Symone D. Sanders (@SymoneDSanders) May 6, 2022
Twitchy: Former Biden adviser Symone Sanders b*tching about 6ft fences protecting SCOTUS from 'people rightfully upset' goes VERY wrong
Your girl Nancy Pelosi was in charge of not putting up a single fence before January 6, even though everyone with a brain told her security needed to be ramped up because of the size of the expected protest.

Why'd Nancy Pelosi refuse to secure the Capitol? https://t.co/kiKBsv1Dxj

— Sean Davis (@seanmdav) May 6, 2022
A really bad thing happened on Jan 6 and now authorities are being more cautious to prevent another such thing from happening and Symone Sanders sees this as some sort of hypocrisy. I guess they should take the fences down and shrug if another Jan 6 happens because whataboutism? https://t.co/bFT7sTiLYJ

— Noam Blum (@neontaster) May 6, 2022
Twitchy: CNN loudly and repeatedly sounds alarm about imminent threat of 'far Right' violence over SCOTUS draft opinion
CNN: Law enforcement bracing for violence from "far right" following Alito opinion.

"They're closely monitoring social media chatter that suggests there's a potential for violence against abortion clinic providers, abortion clinic staff, members of the Judiciary" pic.twitter.com/ntAsjLCnfR

— Tom Elliott (@tomselliott) May 6, 2022
The only violent threats I'm seeing are from the left that is heading to 6 SCOTUS Justices homes & threatening to enter church services/mass on Sunday (Mother's Day of course). CNN is spit.

— Maggie (@drillanwr) May 6, 2022
Also, we've seen these false flags from the left before. Everything/anything is subjected & expendable for their cause, including attacking those things listed in the BS missive of the stink network.

— Maggie (@drillanwr) May 6, 2022
MORE:
Elon Musk is so rich that if he wanted to get any richer he'd have to join Congress.

— Amanda Softstar🏹 (@ASoftstar) May 6, 2022
Biden's Proxy 'Hot War' with Russia…
The bodies of Russian soldiers, arranged in a Z, a symbol of the Russian invasion, lie near a village recently retaken by Ukrainian forces on the outskirts of Kharkiv, Ukraine, Monday, May 2, 2022. pic.twitter.com/rfLkABOZN8

— TowerTainment (@PaulHay36689889) May 3, 2022
Zach Jewell: Ukraine Sank Russian Warship With U.S. Intel, Officials Say
Ace: The Adults Are Back In Charge: Callow Hyperincompetent Biden "Intelligence" and Military Staff Openly Bragging That They're Helping Ukraine Destroy Russian Ships, Kill Russian Generals, and Shoot Down Russian Planes Carrying Hundreds of Russian Troops
Selwyn Duke: Is the left agitating for war with Russia so it can cement domestic tyranny?
It has been odd and alarming watching the powers-that-be relentlessly escalate the proxy war our government is waging against Russia. It's not just that we're sending billions of dollars of weapons into Ukraine, are calling Vladimir Putin a war criminal and issuing other fightin' words, are training Ukrainian troops and are trying to effect Moscow's economic destruction. It's also that, senior American officials have now revealed, via intelligence aid the U.S. has helped to:

kill Moscow's generals,
down a plane carrying Russian soldiers, and
sink one of Putin's warships. The kicker:

By revealing this publicly — perhaps as strikingly inappropriate as leaking a Supreme Court draft opinion — Biden administration officials appear to be bragging about these "exploits" and rubbing the Russians' noses in them. If you wanted to provoke a hot war, this is exactly how you'd do it.

But why would our officials seek conflict with the nation boasting the world's largest stockpile of nukes (6,000) in the name of thwarting aggression that, as I explained here and here, globalist policy invited and is none of our affair? It all has a very Dr. Strangelove-esque quality about it.

But there may be method to this madness. And, no, a mere desire to enrich weapons-manufacturer political donors doesn't explain it. There is one motivation that would, however:

A serious conflict would provide the Left an opportunity to seize complete domestic control, to cement its power — perhaps permanently…
Injustice is now (social) justice in the government's hands…
Will Smith is trending … did he finally get out of slap rehab or something?

— Catturd ™ (@catturd2) May 6, 2022
Perhaps Will could do some 'community service' as a bodyguard for Dave Chappelle?

— Maggie (@drillanwr) May 6, 2022
Civil rights attorney Leo Terrell says that LA DA George Gascón is nothing more than a public defender for criminals for his lack of seriousness and strictness on crime and criminals, the latest is his 'misdemeanor' charge of comic Dave Chappelle's on-stage attacker. He ain't wrong.
Julius Young: MOCKING JUSTICE – Dave Chappelle attacker's misdemeanor charge ripped by comedy club owners: 'Shocking to hear': The DA George Gascón's office referred the case to the Los Angeles City Attorney's Office for consideration of misdemeanor charges … The guy had a weapon. Where's the attempted murder charge?
A.J. Rice: Will Smith Slaps Dave Chappelle: The Left seeks to criminalize speech they disagree with, while making it acceptable to engage in physical violence whenever they want.
The Marxist war on our schools and our kids…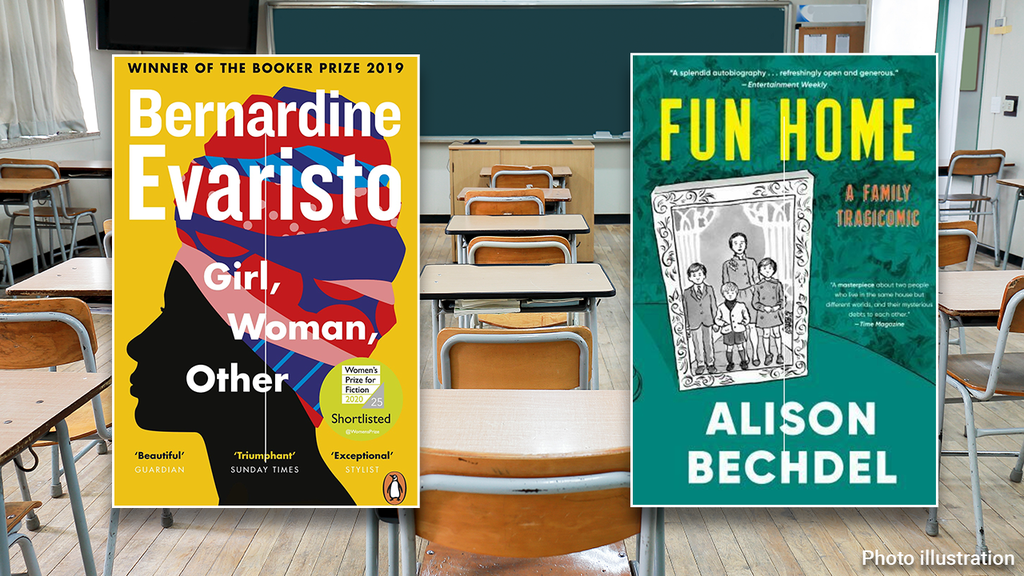 Amy Nelson: NJ Board of Education refuses to review controversial sex education curriculum for young students: State faced backlash from parents for planning to teach sexual orientation, gender identity in elementary schools
Hannah Grossman: South Dakotans flame school board meeting over 'pornographic' books: 'This is the Marxist global revolution': 'It's designed to divide the kids from their parents, divide the kids from their country, divide the kids from their culture, and even in many cases, divide them from their very selves' (w/VIDEO)
Benjamin Scafidi , Martin Lueken: Schools are swimming in COVID money—they should fund families with it: Schools should use their influx in resources to address the real pandemic-related education challenge
Deirdre Reilly: PARENTS' WORST NIGHTMARE – Family opens up about 'panic' and stress caused by baby formula shortage: Baby formula shortage: Kentucky family reveals their 'stressful' drama. Today's infant formula shortage is a 'real problem for real people,' one Kentucky dad told Fox News Digital … Another major issue with this particular shortage is that parents who usually use regular formulas are now reverting to the higher formulations of baby formula designed for infants who have extreme digestive and/or allergy issues, making those formulas even more difficult to find for them.
Joe's White House replaces its 'token' ginger with more 'tokenisms'…
Newsweek: Karine Jean-Pierre Named First Black Woman, Openly Gay W.H. Press Secretary
"She will be the first black woman, the first out LGBTQ+ person to serve in this role, which is amazing because representation matters and she will give a voice to so many."

Press Secretary Psaki introduces the new White House Press Secretary Karine Jean-Pierre. pic.twitter.com/5VG8xack2r

— The Hill (@thehill) May 6, 2022
Is that the important information she puts at the very top of her resume, or a job application? Because if it is, anything after it is probably pretty weak.

— Maggie (@drillanwr) May 6, 2022
LGBTQ+. It's the new way to spell TOKEN.

— Crypto Hogg© (@GroundHogg66) May 6, 2022
Sex, skin color and who you like to sleep with should mean nothing in any hiring. Now they are the MOST important thing in hiring. And people wonder why we aren't getting the best.

— Mark The Shark (@MRaff57) May 6, 2022
Liz Sheld: Morning Greatness: Biden Taps Anti-Israel Activist, CNN Spouse as WH Press Sec
The Biden Ministry of Truth is already proving what we all know it is and will be…
First, we let them biasedly decide what is/isn't a "hate crime". Then biasedly decide what is/isn't "hate speech". And now biasedly what is/isn't "disinformation"??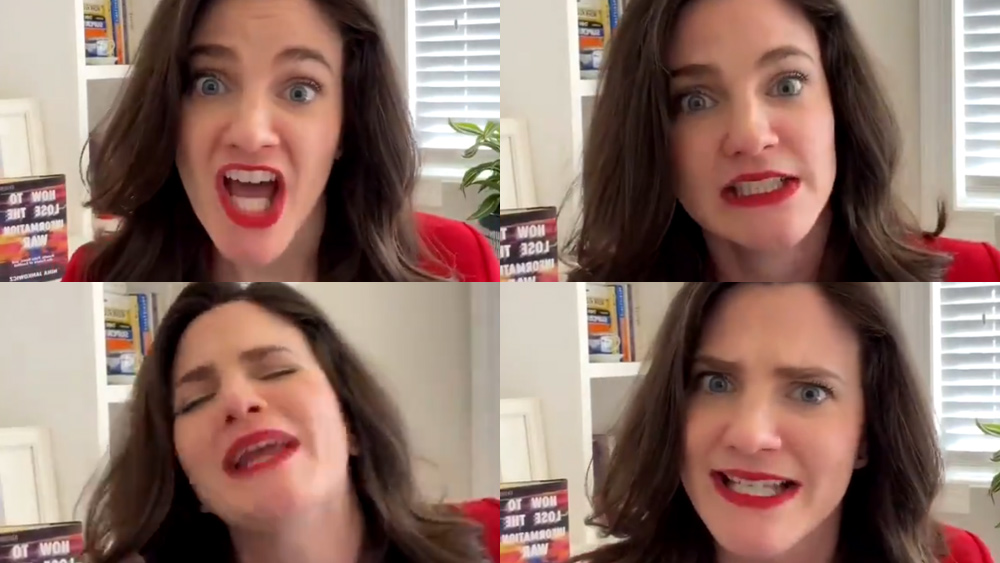 This short clip from @RandPaul is the most important minute & fifteen seconds you'll watch this year, maybe this century. If a majority understood this, we could begin to fix what's gone horribly wrong in this country. Bravo. pic.twitter.com/Xg71VG2XS2

— Scott Morefield (@SKMorefield) May 6, 2022
Ronn Blitzer: Rand Paul grills Mayorkas on disinformation: 'I don't trust government to figure out what the truth is': Kentucky senator challenged DHS secretary about government telling people what is true
Twitchy: Highlight reel from Sen. Rand Paul schooling DHS chief Mayorkas about 'disinformation' is a must-see
VIDEO: Rand Paul grills Mayorkas on disinformation board: Sen. Rand Paul, R-Ky., challenged Homeland Security Secretary Alejandro Mayorkas over the Department of Homeland Security's newly-announced Disinformation Governance Board.
He/administration hand-picked what is basically a Tik Tok 'influencer' as the commandant "O'Brien"/Big Sister to decide in her biased opinion what is/isn't disinfo & then appear on video screens to the masses making her false claims in a dismissive "look-away" instruction/command

— Maggie (@drillanwr) May 6, 2022
New disinformation just dropped. Calling Kamala Harris a woman who slept her way to the top or pointing out that Ilhan Omar married her brother on paper to ease his immigration are both forms of "Russian disinformation." pic.twitter.com/qf0U8JUONJ

— Ian Miles Cheong (@stillgray) May 6, 2022
Um, Kammy admitted as much & Omar's is fact-based to be sure. "Russia" had zero to do with either story, you latest post-turtle dolt.

— Maggie (@drillanwr) May 6, 2022
So, basically/primarily she's getting a title/office/tax dollars/etc. to constantly come out & say "Not sir … nuh-uhh … RUSSIA!!!" about anything that makes her side look nakedly bad.

— Maggie (@drillanwr) May 6, 2022
Twitchy: Nina Jankowicz defending Kamala Harris and Ilhan Omar in latest 'disinfo drop' PROVES Ministry of Truth will be the 'biggest sh*tshow ever' (watch)
Rick Moran: Backlash Over Biden's 'Disinformation Board' Grows
"The View" is blind with racism…
Racism on The View: Sunny Hostin claims a "black Republican" is "an oxymoron."
"I don't understand either of you," she huffed at guest co-host Lindsey Granger. "I don't under black Republicans and I don't understand Latino Republicans." pic.twitter.com/JJa6N9ff3m

— Nicholas Fondacaro (@NickFondacaro) May 6, 2022
Twitchy: The View's Sunny Hostin tells black Republican Lindsey Granger that 'black Republican' (and 'Latino Republican') is 'an oxymoron'
Posted by Maggie on May 6, 2022 in From the editors If this administration continues on its present course over the next two-an-a-half years, there will be a form of "The Purge" in our country that will be shrugged-off by this lawless government. Don't doubt me. It's been four days. Where's the name of the damn SCOTUS leaker(s)? The Marshal of the SCOTUS…
Posted by Maggie on May 6, 2022 in From the editors If this administration continues on its present course over the next two-an-a-half years, there will be a form of "The Purge" in our country that will be shrugged-off by this lawless government. Don't doubt me. It's been four days. Where's the name of the damn SCOTUS leaker(s)? The Marshal of the SCOTUS…