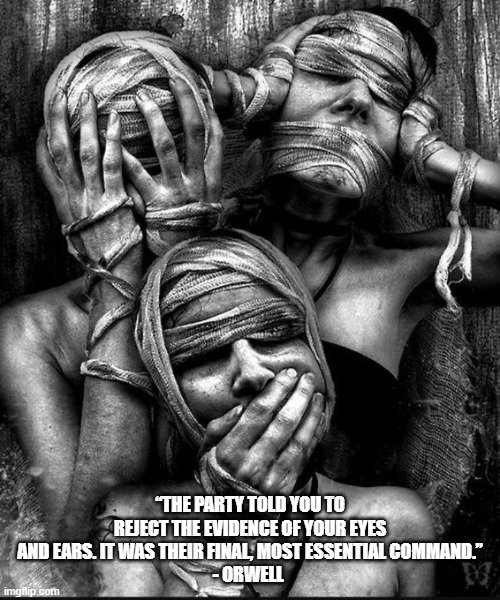 The United States of America is on Its Own "Doomsday Clock", and it is Moments Away from Striking Midnight
Posted by Maggie on February 8, 2022 in From the editors
It is very much time We THE People wake up and realize exactly what is going on in our Constitutional Representative Republic, before it is too late.
So, a few of us are wondering, @DHSgov …

ARE YOU OUT OF YOUR MINDS? https://t.co/lxSloorM4W pic.twitter.com/6ZGcuTKn0F

— Ron Coleman (@RonColeman) February 8, 2022
Twitchy: 'Are you out of your MINDS'?! Ron Coleman puts DHS on BLAST for including shady AF tidbit in summary of 'terrorism threat to U.S. homeland'
@DHSgov No part of the United States Government can legally adopt, enact, or enforce a policy or position which is repugnant to the Constitution.
The highlighted factor (1) is exactly that.
You are defining people exercising their 1st Amendment rights as a "Terrorism Threat". pic.twitter.com/8PTUl6FnDJ

— Santa's Tavern (@SantasTavern) February 8, 2022
It is a fundamental American right to "undermine public trust in U.S. government institutions" if we wish.
And they so richly deserve it. Some would even say it's an obligation. I think President Reagan would've agreed.

Whichever DHS flunky formulated their statement is WRONG. pic.twitter.com/vnM58saOB0

— Santa's Tavern (@SantasTavern) February 8, 2022
A lot to unpack. From the government's blatant hypocrisy for their ongoing proliferation of false narratives which created government distrust to @DHSgov saying the quiet part out loud.

They see the First Amendment as a threat to the government…

— Jeff Carlson (@themarketswork) February 8, 2022
Which is why the Biden administration is backdooring an illegal national registration of legally purchased firearms against our Second Amendment…
WFB: Biden Admin Has Records on Nearly One Billion Gun Sales: ATF database on firearm sales sparks fears Biden admin tracking millions of gun owners
Gabe Kaminsky: Biden Administration Maintaining Nearly One Billion Gun Sales Records On Americans
John R. Lott, Jr: Democrats Pushing Gun Registry as Precursor to Gun Ban
Realated…
Julie Kelly: No Shot at a Fair Trial for January 6 Defendants in the Swamp: Biden's Justice Department relies on the Beltway trifecta—partisan federal judges, news outlets, and prospective jurors—to codify its punitive prosecution and criminalize political dissent.
This is stealth stuff the Biden administration, and the federal government agencies under it, are doing to liquidate our Constitutional rights while they wave unconstitutional COVID mandates in our faces at every turn for this past year to distract us.
Twitchy: You love to see it: Bipartisan group of Virginia State Senators just delivered parents and kids — and Glenn Youngkin — a huge win
The Democratic-controlled Virginia State Senate voted for a parental mask opt-out 29 to 9!!!! BOOM 🎉🎊🎏🥂🥳👏 https://t.co/VW7Oy9b7i8

— Phil Kerpen (@kerpen) February 8, 2022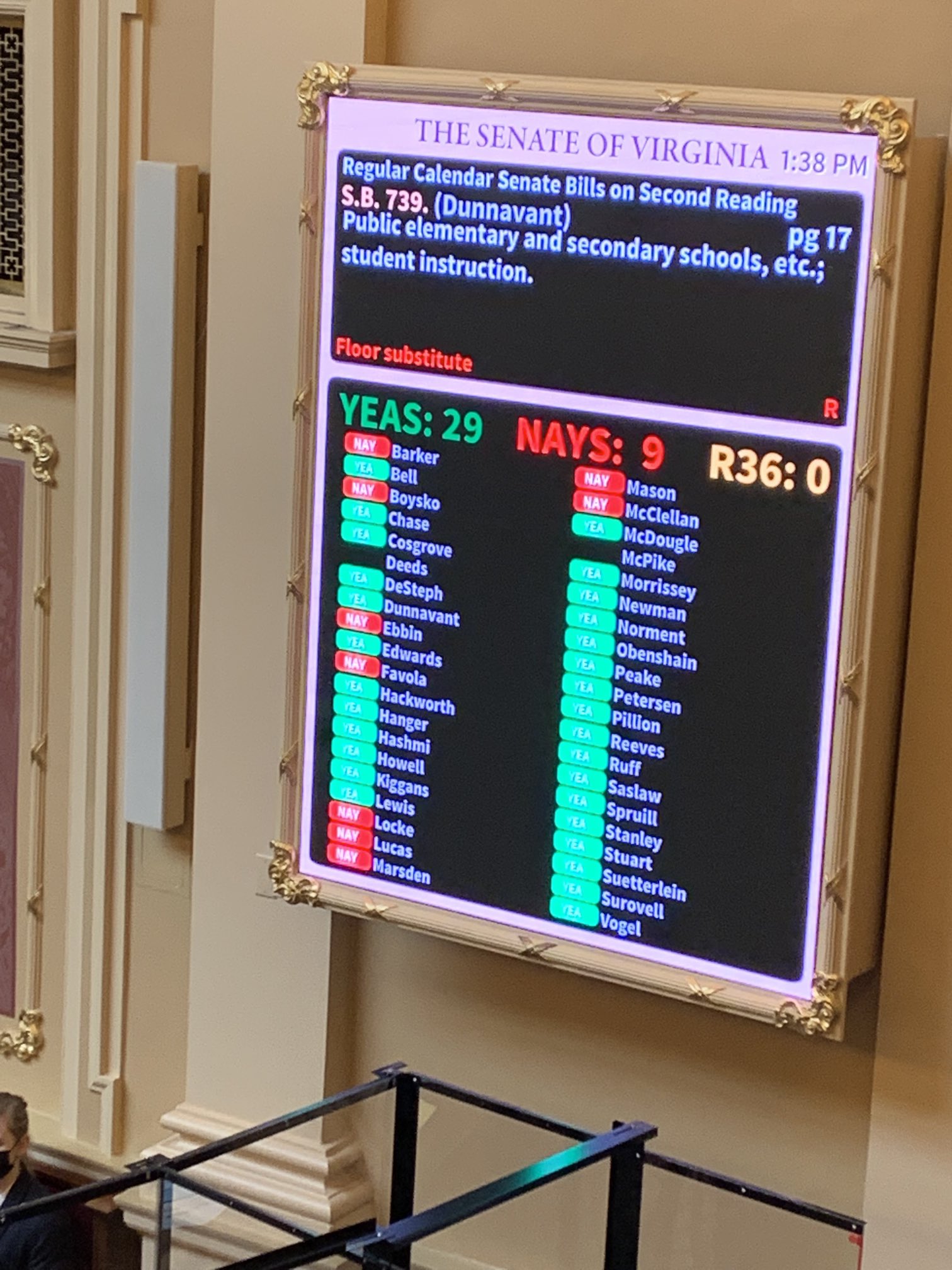 Ace: Democrats in Virginia Senate Flip to Join Republicans to Make Masking In School Optional, By Law: The Rise and Fall of Karen
Meanwhile…
Athena Thorne: Inspector General Investigating Capitol Police for Improper Surveillance of Lawmakers, Staff and Visitors
Matt Margolis: Bombshell Email Reveals Plan to Arrest Maskless Students in Loudoun County
AoSHQ: Working Class Voters Dave in Fla (guest monkey) —Open Blogger
I've talked about Rich Baris previously. He is one of the few pollsters who is legitimately approaching polling as a data science and reporting accurate information. Again, he was the most accurate pollster in 2020 and was dead on correct on the Virginia Governor's race.

Rich has just released the results of his national winter 2022 poll, and there are some very interesting and surprising results in the crosstabs.
Take a look at his polling for a Biden/Trump rematch … In this poll he polled for both race and education background to get a sense of the sentiments for the white and non-white working class….
Please click the link and read the results.
MORE:
Spencer Kimball: Pfizer expects $54 billion in 2022 sales on Covid vaccine and treatment pill … Remember now, the big pharma companies involved in our lives for these last two years are exempt from lawsuits for their COVID vaccines and any oncoming "pills" for treatments failures, minor or major.
Megan Fox: Vaccine Pusher Gov. Kathy Hochul's Daughter-In-Law Is Top Lobbyist for Big Pharma
Bob Herman @ AXIOS: A new top-selling medicine: Pfizer's COVID vaccine: Pfizer registered $36.8 billion of sales in 2021 from the COVID-19 vaccine it makes with BioNTech.
Debra Heine: USAID Gave $4.67 Million Grant to Wuhan Lab Collaborator EcoHealth Alliance LAST FALL: AUnited States government agency was still doling out millions of taxpayer dollars to the scandal-plagued EcoHealth Alliance as late as October of 2021, long after it became known that the Peter Daszak-led operation had funneled federal grant money to the Wuhan Institute of Virology to conduct risky gain-of-function research.
The Hill: COVID-19 vaccine production quietly suspended at Johnson & Johnson: report
Joshua Q. Nelson: Leo Terrell hammers Biden admin plan to distribute 'smoking kits': 'How does this achieve racial equality?' – Admin says $30M grant program aimed at reducing drug-related infections (w/VIDEO)
~~~
~~Many thanks to Maggie and The Universal Spectator for reprint permission.
Posted by Maggie on February 8, 2022 in From the editors It is very much time We THE People wake up and realize exactly what is going on in our Constitutional Representative Republic, before it is too late. So, a few of us are wondering, @DHSgov … ARE YOU OUT OF YOUR MINDS? https://t.co/lxSloorM4W pic.twitter.com/6ZGcuTKn0F — Ron Coleman (@RonColeman) February 8, 2022 Twitchy: 'Are you out of…
Posted by Maggie on February 8, 2022 in From the editors It is very much time We THE People wake up and realize exactly what is going on in our Constitutional Representative Republic, before it is too late. So, a few of us are wondering, @DHSgov … ARE YOU OUT OF YOUR MINDS? https://t.co/lxSloorM4W pic.twitter.com/6ZGcuTKn0F — Ron Coleman (@RonColeman) February 8, 2022 Twitchy: 'Are you out of…