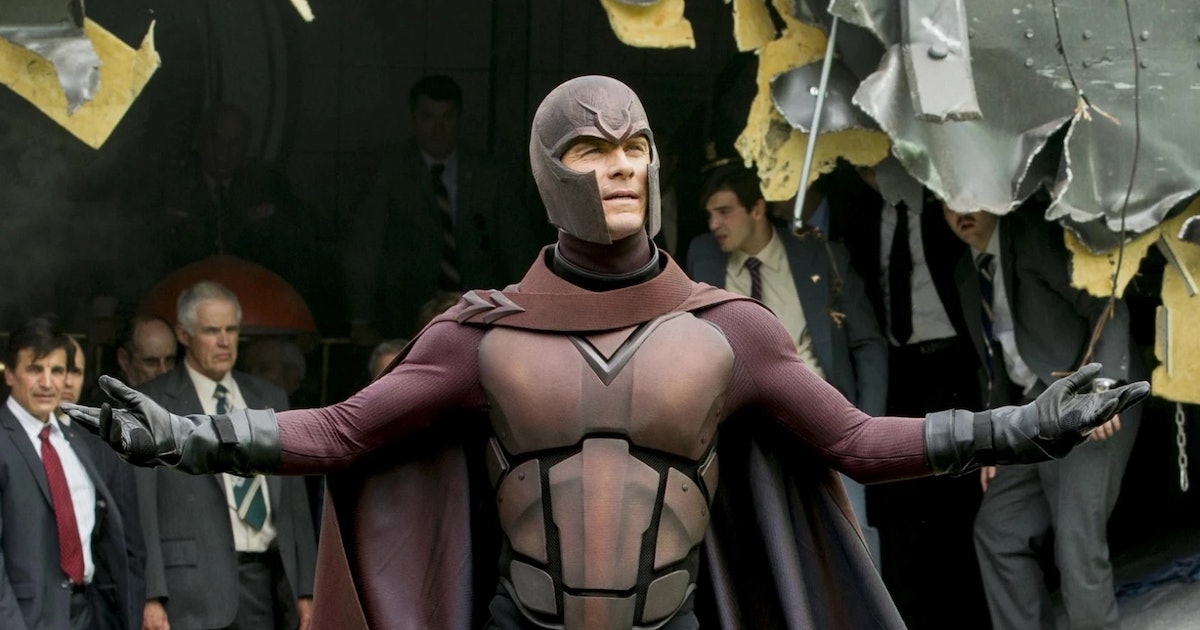 Michael Fassbender Doesn't Rule Out X-Men Return: "Never Say Never"
Now that we're knee-deep in the MCU's multiverse era, absolutely everything is on the table. The MCU timeline is now a branching tree held together by Loki, allowing all sorts of variants and alternate worlds to exist. This was proven in The Marvels post-credits scene which, in a very surprising appearance, brought someone notable from the old X-Men continuity into the MCU.
With the dam broken, we may just see more X-Men join the modern Marvel timeline. But what other stars are willing to return to play their beloved mutant characters? Michael Fassbender is open to it… under the right circumstances.
"No talks. I've been waiting. Nobody calls me," Fassbender told Inverse during an interview discussing his latest film, Next Goal Wins. His tenure as Magneto ended with a touching moment in Dark Phoenix, which showed him playing one final game of chess with Charles Xavier. For Fassbender, that was a natural conclusion.
"I feel like I had a great journey with X-Men, great journey with Magneto, the whole experience," he said. "I kind of feel like it's done, but I mean, never say never, but no, nothing on the horizon."
With the MCU only dipping its toe into mutants, Fassbender may eventually get the call to return as a multiversal variant of Magneto, one completely separate from the one we came to know well. Magneto is an impactful character who can't just be casually thrown into the timeline, but post-credits scenes often tease larger roles coming years down the line: we still haven't seen Harry Styles return as Eros after his appearance in The Eternals, or Charlize Theron as Clea after she showed up in Doctor Strange in the Multiverse of Madness.
It's hard to imagine an MCU and X-Men crossover movie without Magneto, and with Ian McKellan pushing 85 years old, Fassbender would be the obvious casting choice. He may not be Marvel's first priority, but if the phone finally rings, he's up for bringing Magneto into MCU canon at long last.
Next Goal Wins is playing in theaters.
Now that we're knee-deep in the MCU's multiverse era, absolutely everything is on the table. The MCU timeline is now a branching tree held together by Loki, allowing all sorts of variants and alternate worlds to exist. This was proven in The Marvels post-credits scene which, in a very surprising appearance, brought someone notable from…
Now that we're knee-deep in the MCU's multiverse era, absolutely everything is on the table. The MCU timeline is now a branching tree held together by Loki, allowing all sorts of variants and alternate worlds to exist. This was proven in The Marvels post-credits scene which, in a very surprising appearance, brought someone notable from…