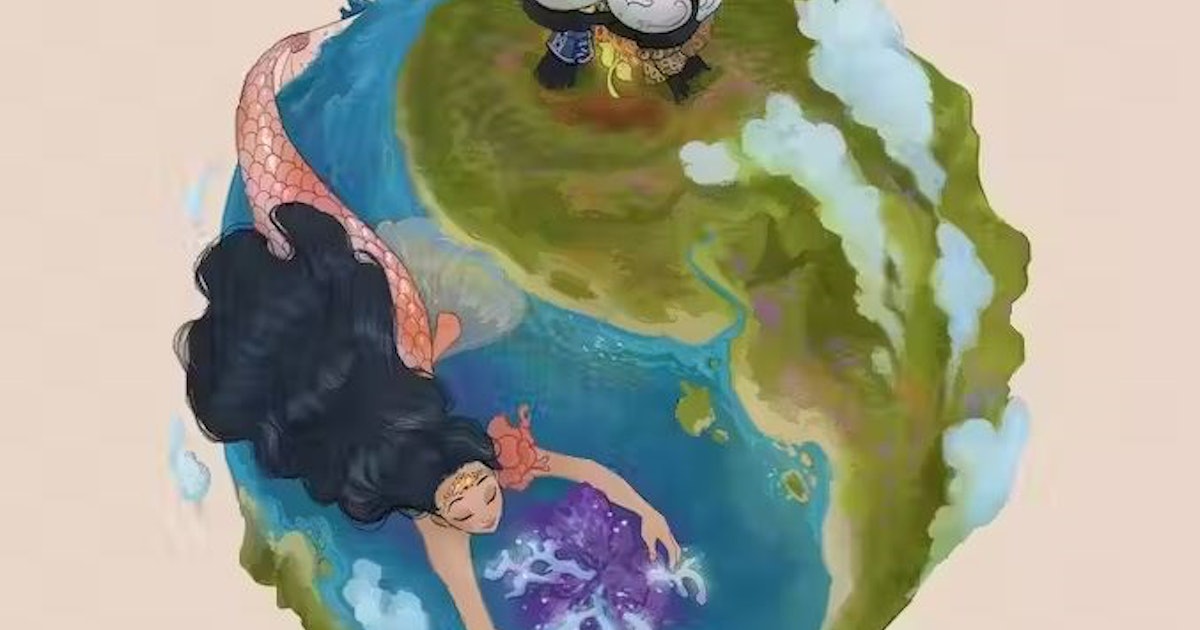 Xbox Game Pass Just Quietly Released the Best Farm Sim of 2023
Flavor is science. Our tastes are rooted inside thousands of microchemical reactions occurring at near-light speed within our brains. The effects are cumulative. Eat a bunch of stinky cheese and it can be hard for a new flavor to cut through. This is why foodies swear by palate cleansers. Bland, sometimes effervescent food and drink designed to wipe the slate clean and rest your bewildered senses so that you can savor something new.
Gaming is no different. In a year like this one, chock full of GOTY-caliber experiences, it's important to give your brain a break. Don't jump straight from Super Mario Wonder to Alan Wake 2. Get a little cozy first.
Coral Island is the perfect respite for weary gamers in need of something sweet and simple, or for genre fans who are always hungry for another Stardew-like farm sim. Unlike Stardew Valley, this Kickstarter-backed venture from Stairway Games drops the retro pixels in favor of a 3D design that feels like a sleeker, stylized Sims. It's populated with dozens of datable townsfolk ready to be wooed by a fresh-faced young farmer looking to escape life in the big city.
Aesthetics aside, there are plenty of similarities to Stardew Valley, but don't let that sway you. This is meant to be cozy, after all. Anyone who's spent time in SV (or any of the similar farm sims it's inspired) will feel right at home. The mechanics are the same. Clear the land, plant the crops, gather resources to make improvements, etc. Where Coral Island sets itself apart is in your relationships with the townsfolk and the land itself.
The most tangible difference is in the number of potential love interests. Coral Island has more than double the amount of swinging singles, with 28 characters available for romance. What's more, the art style is gorgeous. No offense to pixel people, but it's a lot easier to find attraction among these gorgeous, hand-drawn character profiles. This isn't some rushed Stardew cash-grab clone. There's real love here for the people and places of Coral Island, and it comes through in the details.
This is a game with something to say, too. As the story unfolds, you'll quickly be able to go on diving missions that task you with cleaning up the waters around Coral Island. A subplot about native spirits highlights the theme of stewardship. The game isn't content to just let players use the land for making money and getting ahead, Coral Island makes it a point to remind us that we have a responsibility to care for the world around us in real and meaningful ways. It's a nice touch and executed deftly enough to avoid being preachy.
One big improvement over most other farm sims lies in the events circuit. Coral Island festivals are really dynamic and usually feature some fun and unique minigames you won't get any other time of the year. It really contributes to the sense of place and helps pull you out of the grind mindset of making money and spamming presents at your love interest. They don't feel like something you have to do so much as they are something you want to do because they're organic and fun.
The cozy vibes are all there too. It's a gorgeous map full of gorgeous characters, and for animal lovers, there are a lot more options for the kinds of pets you can keep on your farm, too. The 3D design really bolsters the interior decorating, and the soothing music is soft and tranquil (although no shame if you're a cozy game + podcast person). Coral Island is a pitch-perfect getaway from a year full of amazing, but demanding, games. Let your brain take a vacation and play it ASAP.
Coral Island is available on Game Pass. It's also for sale on Xbox, PlayStation, and PC.
Flavor is science. Our tastes are rooted inside thousands of microchemical reactions occurring at near-light speed within our brains. The effects are cumulative. Eat a bunch of stinky cheese and it can be hard for a new flavor to cut through. This is why foodies swear by palate cleansers. Bland, sometimes effervescent food and drink…
Flavor is science. Our tastes are rooted inside thousands of microchemical reactions occurring at near-light speed within our brains. The effects are cumulative. Eat a bunch of stinky cheese and it can be hard for a new flavor to cut through. This is why foodies swear by palate cleansers. Bland, sometimes effervescent food and drink…