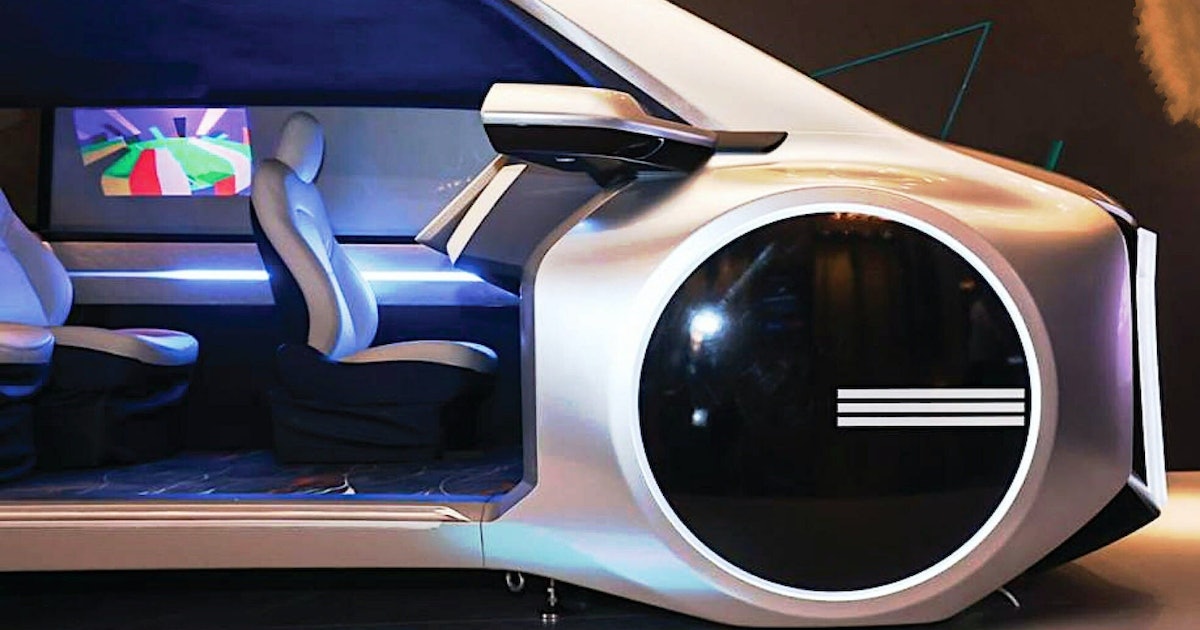 Hisense's Wild In-Car Projector Doubles as a Movie Theater and AR Display
In-car tech is getting more wild by the day. For proof, look no further than Hisense, which is teasing its futuristic laser projector, called the AR Heads-Up Display.
Not only does it project an augmented reality HUD onto your windshield, but its multi-directional design means you can also project a movie on the sides of your car at the same time.
Hisense isn't the first to experiment with this kind of projection tech in cats — Kia is offering an optional augmented reality HUD on its EV6 and Audi including a similar design on its Q6 e-tron that shows speed, traffic signs, and navigation info. Neither of these goes beyond displaying a HUD on the windshield, though.
GOOGLE MAPS AND MOVIE THEATER
Hisense says its AR HUD combines holograms with its Tri-Chroma triple-laser projections to get clear, hi-res images with wide panoramic views. That's perfect for turning your windshield into a full-on virtual cockpit. We could see this projector displaying a ton of useful info up front, like navigation, charge levels, and traffic alerts, while also playing movies on the sides of your car to keep your passengers entertained.
Hisense says that its projectors can go beyond the interior, too, with headlight projection equipment that can link up with the AR HUD to show your virtual path, safety reminders, or be used for entertainment purposes. There's even an entry light that can be used to display a car brand's logo or be configured to greet the driver before stepping into the car.
COMING TO AN EV NEAR YOU
Hisense says it'll show off its AR HUD at CES 2024 in Las Vegas from January 9 to 12. It's unclear when Hisense will bring this tech to an actual EV, but we could see the company partnering with an automaker to make this happen. Hisense's AR HUD is definitely more of a concept at the moment, but we're already seeing a bunch of extravagant infotainment systems for EVs, so this isn't too far-fetched.
In-car tech is getting more wild by the day. For proof, look no further than Hisense, which is teasing its futuristic laser projector, called the AR Heads-Up Display. Not only does it project an augmented reality HUD onto your windshield, but its multi-directional design means you can also project a movie on the sides of…
In-car tech is getting more wild by the day. For proof, look no further than Hisense, which is teasing its futuristic laser projector, called the AR Heads-Up Display. Not only does it project an augmented reality HUD onto your windshield, but its multi-directional design means you can also project a movie on the sides of…