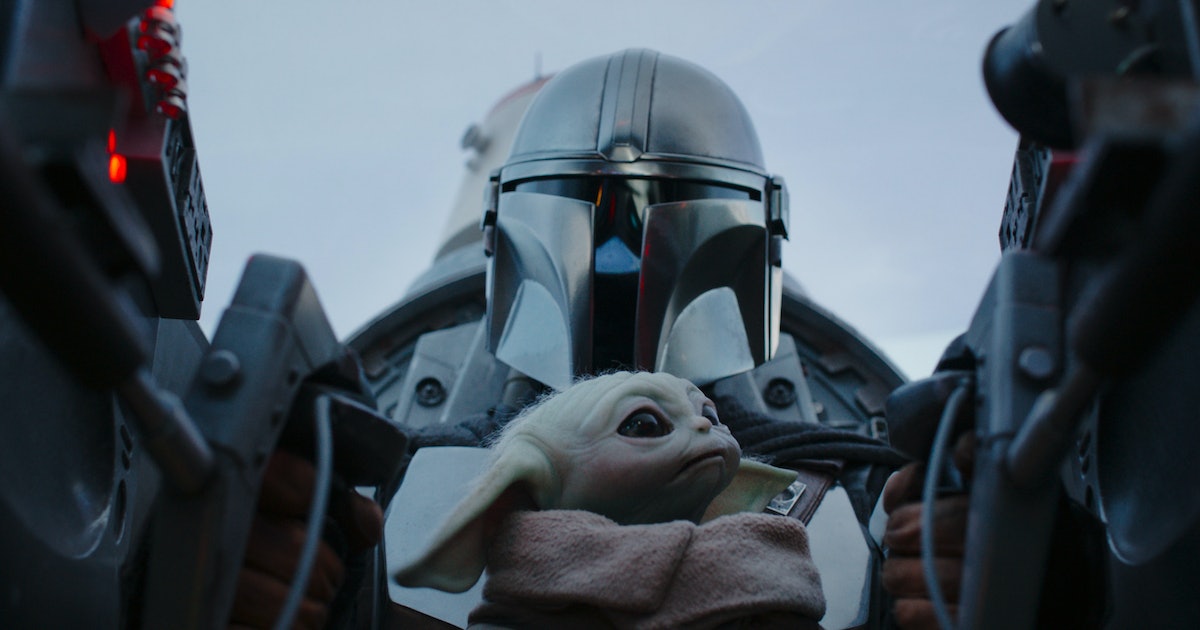 'Fantastic Four' Casting News May Confirm A Concerning Star Wars Theory
Casting developments are always a frantic process. On Wednesday afternoon, noted leaker DanielRPK reported that director Matt Shakman's much-anticipated MCU movie, Fantastic Four, was in talks with The Mandalorian and The Last of Us' Pedro Pascal to play Mr. Fantastic, aka Reed Richards. Soon after, SlashFilm said the deal was done.
Assuming that report is accurate, what does this mean for the rest of Pedro Pascal's incredibly crowded schedule? Between Ridley Scott's Gladiator sequel, The Last of Us Season 2, and a possible Season 4 of The Mandalorian, the actor could be stretched too thin. Since Gladiator and The Last of Us have discrete endpoints, The Mandalorian seems to be the biggest obstacle to his MCU debut. As a result, this development may confirm a disappointing Star Wars theory, and completely change the landscape of Star Wars television.
The question of how often Pedro Pascal is in the actual faceless Mandalorian suit has always been a point of contention for Star Wars fans. While the stunt doubles for the Din Djarin role, Brendan Wayne and Lateef Crowder, embody the character just as well as Pascal, it raises obvious questions about how committed Pascal is to the character.
Pascal spoke about this to The Hollywood Reporter earlier this year, saying, "There was an extended amount of experimentation, but now we've figured it out, which is super cool, and amazingly, it gave me the opportunity to be able to go and do something else."
Now we know what this "something else" includes, and it adds more fuel to a recurring Star Wars theory: that The Mandalorian will include less Din Djarin going forward, regardless of whether Pascal or a stunt double is in the suit. Season 3 ended on a good note for Din and Grogu; they're living the quiet life on Nevarro now. Maybe they don't need to be the centerpiece of Season 4.
Even a Mandalorian producer has hinted at re-centering the show, with Rick Famuyiwa saying on an episode of Disney Gallery that "[Bo-Katan], in many respects this season, is also The Mandalorian." Maybe Disney's newfound sharing of Pedro Pascal between Star Wars and Marvel is a sign The Mandalorian may become a title, not a title character.
Fantastic Four will premiere in theaters May 2, 2025.
Casting developments are always a frantic process. On Wednesday afternoon, noted leaker DanielRPK reported that director Matt Shakman's much-anticipated MCU movie, Fantastic Four, was in talks with The Mandalorian and The Last of Us' Pedro Pascal to play Mr. Fantastic, aka Reed Richards. Soon after, SlashFilm said the deal was done. Assuming that report is…
Casting developments are always a frantic process. On Wednesday afternoon, noted leaker DanielRPK reported that director Matt Shakman's much-anticipated MCU movie, Fantastic Four, was in talks with The Mandalorian and The Last of Us' Pedro Pascal to play Mr. Fantastic, aka Reed Richards. Soon after, SlashFilm said the deal was done. Assuming that report is…