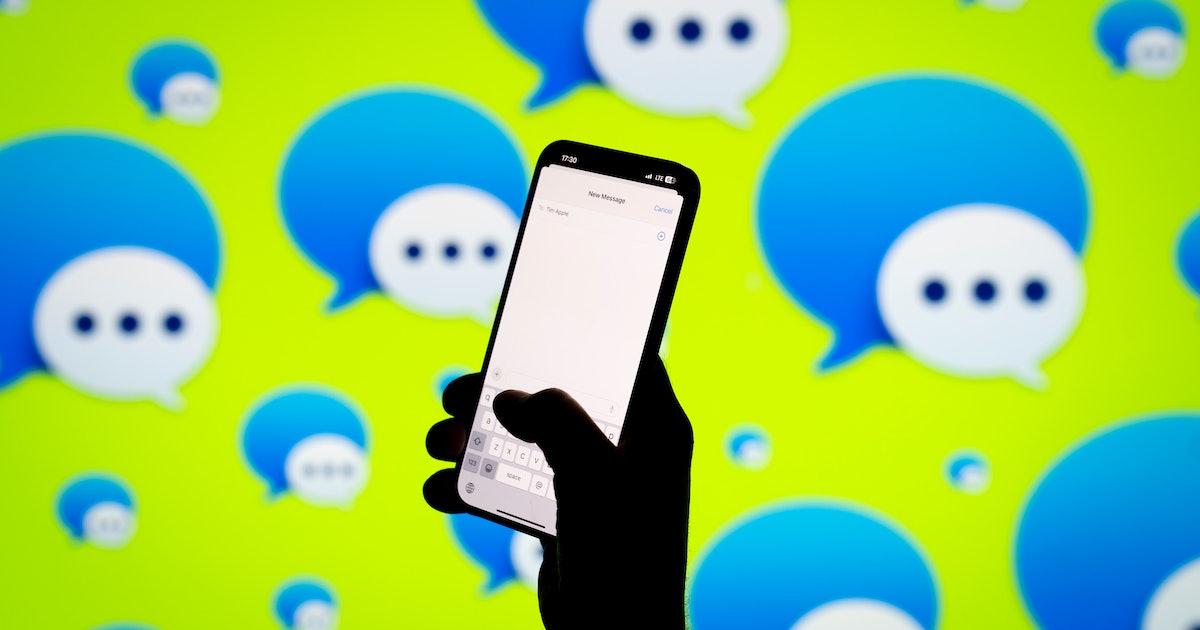 Apple's RCS Adoption May Not Spell the End of the Green Bubble
Well, the moment has arrived. After long last, Apple has agreed to adopt RCS, a messaging standard that completely changes the game (or lack thereof) when it comes to text messages between Android and iOS devices.
As reported by 9to5Mac, an Apple spokesperson said:
Later next year, we will be adding support for RCS Universal Profile, the standard as currently published by the GSM Association. We believe RCS Universal Profile will offer a better interoperability experience when compared to SMS or MMS. This will work alongside iMessage, which will continue to be the best and most secure messaging experience for Apple users.
The adoption (which will kick in next year) is no doubt momentous, but there's still a lot to unpack about what RCS adoption actually means in practice. If you're an Android user jumping up and down in excitement, you may want to pause the leaping and read ahead.
What RCS adoption means for Android and iOS users
So, here's the good part: Apple adopting RCS paves the way for a lot of great stuff. Among those tasty treats are support for read receipts, typing indicators, tapback reactions, and high-res pictures and videos between Android and iOS devices.
I can't overstate how huge those features are. As I recently told Nothing's CEO Carl Pei in a candid chat about the green versus blue bubble divide, they're not just core features in any modern messaging app, they're the text message equivalent to body language.
RCS (short for Rich Communications Service) will be replacing SMS and MMS, semi-outdated forms of message delivery that lack the support for the features I just listed above.
One major question will also be encryption. Unlike SMS, Apple's iMessage is end-to-end encrypted, meaning your texts are, from a cybersecurity, standpoint really locked up. Whether your future Android to Apple RCS messages will be encrypted won't exactly be cut and dry, however.
If you're using Google Messages, for example, the adoption of RCS by Apple should mean that your texts are end-to-end encrypted. While many Android devices use Google Messages by default, not all of them do. Samsung, for example, says "select" devices come with Google Messages pre-loaded and set to the default app — both the Galaxy S22 and S23, for example.
If you're on Android and not using Google Messages, it's worth noting which app you're using and if you want or need to switch to Google Messages by default, you can do so easily.
One thing the switch to RCS does not necessarily mean, however, is the end of the green bubble. Yes, Apple could theoretically make your Android messages show as blue ones in iMessage, but there's nothing about the RCS adoption that dictates that change would happen by default.
I'm not a betting man, but if I were, I'd wager Apple will want to hold onto the color delineation between Android and iOS messages for as long as humanly possible. iMessage, after all, is still a major iOS feature and if there's one thing Apple loves, it's making iOS users know they're using iOS and not Android. All this brings me to my final point…
Interesting timing
The adoption of RCS by Apple has two interesting bits of timing. The biggest (and likely most influential) is the interest of the European Union, which has shown a keen interest in determining whether iMessage is anti-competitive and if it should be forced to become more interoperable.
If you don't think that EU attention has anything to do with Apple's decision, I would point you toward Apple's recent decision to switch the iPhone over from Lighting to USB-C.
And weirdly, RCS and green bubbles have been a topic all week thanks to the announcement of Nothing Chats, an app launched by the mobile and audio company Nothing. Nothing Chats uses an existing solution from a company called Sunbird to turn your Android messages blue on the iPhone and is exclusive to the company's Phone 2. If you're a Phone 2 owner, you can download Nothing Chats on the Google Play Store starting tomorrow.
Do I think that Nothing forced the biggest company in the world (history, actually) to capitulate? No — no, I don't. But the timing is interesting nonetheless. And as for how Apple's RCS adoption will manifest in the end? Well, we'll just have to wait and see where this long road to interoperability will finally lead.
We've reached out to both Apple and Nothing for comment and will update if we receive responses.
Well, the moment has arrived. After long last, Apple has agreed to adopt RCS, a messaging standard that completely changes the game (or lack thereof) when it comes to text messages between Android and iOS devices. As reported by 9to5Mac, an Apple spokesperson said: Later next year, we will be adding support for RCS Universal…
Well, the moment has arrived. After long last, Apple has agreed to adopt RCS, a messaging standard that completely changes the game (or lack thereof) when it comes to text messages between Android and iOS devices. As reported by 9to5Mac, an Apple spokesperson said: Later next year, we will be adding support for RCS Universal…