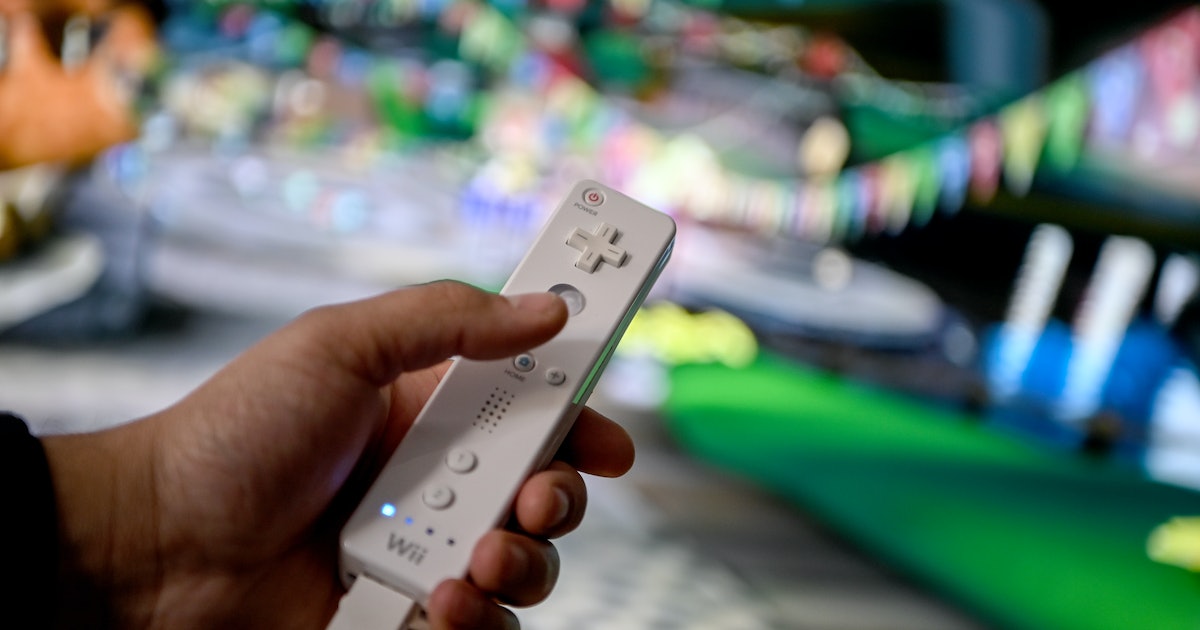 15 Years Ago, Nintendo Made a Video Game Flop — And Breathed New Life Into a Beloved Franchise
Today, Animal Crossing needs no introduction. The charming sim franchise, which places you in a pleasant village populated by anthropomorphic animal neighbors, is the ultimate cozy game. While not as flashy as Mario or Zelda, the series delivered its most recent entry, New Horizons, just when fans needed a distraction most, in March 2020. But that game wouldn't have been quite as good if it wasn't for the most underrated Animal Crossing adventure.
Animal Crossing: City Folk came out for the Nintendo Wii on November 16, 2008 in the U.S., and its "gimmick," for lack of a better term, was its titular city. For the first time in Animal Crossing, core gameplay existed outside of your little town. 15 years later, City Folk is the forgotten middle child of the Animal Crossing series. But while it's often overlooked, this entry marked a pivotal moment for the franchise.
Maybe it's because I grew up in the Jersey suburbs just outside of New York City, familiar with the bigger, more exciting metropolis in my backyard, but I just loved the idea that I could take a bus and feel transported to a new world. I could, after all, take the bus that stopped right in front of my house and do just that. It felt right.
Of course, the city in City Folk is nothing like New York City. It's more of a single plaza than a city, but who knows, maybe we're just seeing one stop in a larger area. I didn't care. At the center of this area was a fountain where I could imagine an Animal Crossing-version of Friends filming an intro. Lining the area were shops and attractions. Grace, the snooty fashion-loving giraffe had her own boutique I could never afford to buy much of anything from. The Marquee was a theater where you could learn emotions. Harriet, the poodle hairdresser, moved out of the Nook's shop attic and had a salon of her own. And tucked just slightly out of sight was Redd, with his illicit goods, err, I mean art. Totally real art. We also first got to meet Kicks, who would change up your shoe style on a stoop. In the background plays a nostalgic French-style accordion track that feels like it belongs in a montage of an American exploring Paris. It was a dream.
Well. It was a dream to me, anyway. As mentioned, City Folk isn't very present in the minds of even longtime Animal Crossing fans. It was the second worst-selling mainline entry, ahead only of the original.
Despite this, or maybe even because of this, City Folk gave the franchise a chance to stretch and see what else it could do. Both the original Animal Crossing and its sequel, Wild World, limited you to your town. By connecting a Game Boy Advance, you could technically visit an island in the first game, but the city plaza wasn't hidden behind extra gear and accessories. It was a core part of the game. It also allowed players to visit special NPCs like Grace and Redd on their own terms rather than waiting for them to stop by. It experimented with ideas like the Shopping Card, a debit card that allowed you to buy things with the Bells in your savings account even if you didn't have the proper amount on you. Wild World brought Animal Crossing to handheld for the first time, but it didn't fundamentally change much. City Folk felt like a risk, a chance to experiment with what an Animal Crossing game could be.
Despite the lackluster sales, that risk seemed to pay off. Sure, there was no "city," but the next title, New Leaf, featured a Main Street with a set of stores. Functionally, this was quite similar to my beloved plaza. Things like the Shopping Card were never seen again, and Grace's luxurious furniture sets saw a reprieve in New Leaf on the 3DS only for her character to disappear entirely in New Horizons. But now, Animal Crossing let you roam.
In addition to Main Street, the next mainline game, New Leaf, had an island you could regularly visit, and after the "Welcome Amiibo" update, Harv set up a campsite with his own unique items for sale. Reactions in New Horizons, the series juggernaut on the Nintendo Switch, can trace their origins to the emotions displayed at The Marquee as well, which gave the feature a much bigger highlight than before.
Even Harv's co-op, which was added in the big New Horizons 2.0 update, feels reminiscent of City Folk. Once again, you can go to the NPC visitors. No more kicking yourself for missing Saharah or Redd's wares because you were busy one day. They'll be there waiting, with new goods cycled in every week.
And Animal Crossing, which once limited your villages to mere podunk towns with nary a decoration in sight now lets you create your own concrete jungles with the massive design overhaul in New Horizons.
As much as I love it, City Folk wasn't perfect. The Wii proved awkward for the type of controls used in Animal Crossing games, and the higher sales of Wild World on the Nintendo DS, New Leaf on the 3DS, and now New Horizons on Switch, speaks to the appeal the series has on handhelds. Plus, the village itself was still pretty empty in City Folk. New Leaf at least allowed for some additional items, but the town's sparse environment sometimes clashed with its city atmosphere a virtual bus ride away.
Perhaps then, its status as a forgettable entry was a benefit. The growing pains of the franchise, hidden away in the low-selling third game marked not failure but experimentation. Those risks and attempts to add to the game paid off when New Horizons launched at the start of lockdown, which inadvertently gave the series its time to shine.
And if, like me, you ever feel nostalgic for the magic of City Folk, you can ask K.K. Slider to play his secret "Animal City" track.
Today, Animal Crossing needs no introduction. The charming sim franchise, which places you in a pleasant village populated by anthropomorphic animal neighbors, is the ultimate cozy game. While not as flashy as Mario or Zelda, the series delivered its most recent entry, New Horizons, just when fans needed a distraction most, in March 2020. But…
Today, Animal Crossing needs no introduction. The charming sim franchise, which places you in a pleasant village populated by anthropomorphic animal neighbors, is the ultimate cozy game. While not as flashy as Mario or Zelda, the series delivered its most recent entry, New Horizons, just when fans needed a distraction most, in March 2020. But…