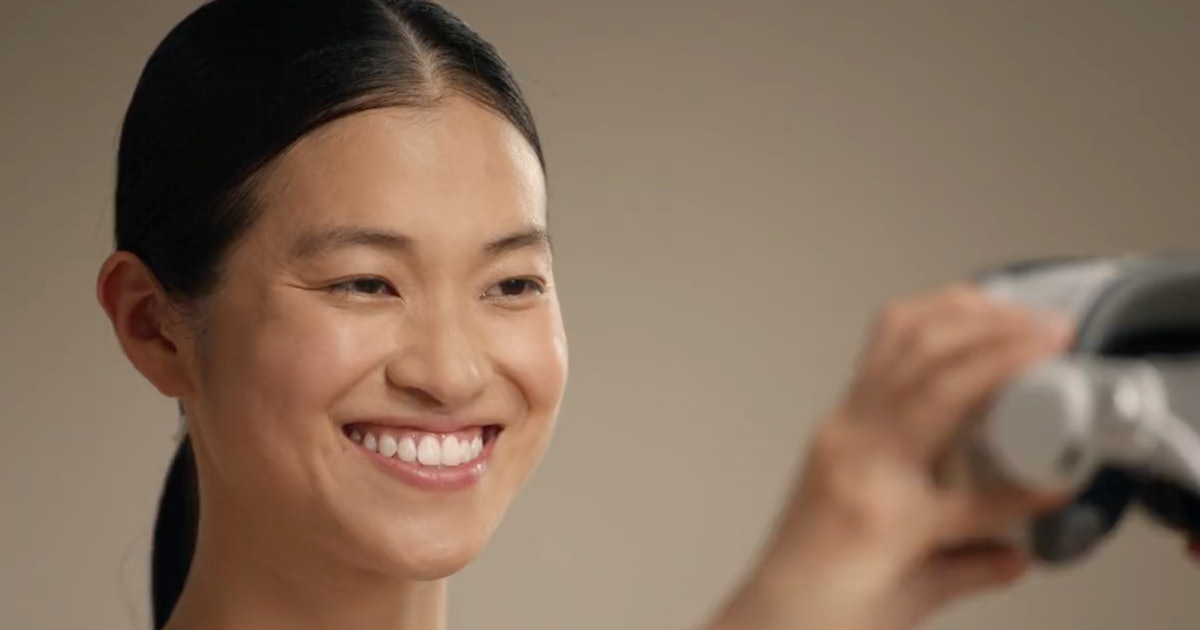 The Apple Vision Pro's External Display Does a Lot More Than Just Show Your Eyes
The Apple Vision Pro's Eyesight feature — the one that broadcasts your eyeballs on the front of the device — may be goofy, but if a recent demo is any indication, the tech behind it may be more essential than we thought.
A video surfaced on X showing off the Persona Enrollment feature on Apple's VR headset with the latest visionOS beta 6. As seen in M1Astra's post, the tutorial relies heavily on the front-facing cameras to set up your virtual avatar, AKA the same tech that enables Eyesight.
The easy-to-follow demo with visual and audio cues means setting up a Vision Pro should be as seamless as any other Apple device. It's also another justification of the outward-facing camera and display that bumps the Vision Pro's price tag to $3,500.
MAKE YOUR PERSONA IN SECONDS
As useful as an outward-facing camera and screen may be, there's still the possibility of Apple doing a cheaper version of the Vision Pro that doesn't have EyeSight. According to Bloomberg's Mark Gurman, Apple is exploring this more affordable alternative by dropping external displays, cameras, and sensors, as well as swapping to an iPhone chip instead of the Vision Pro's MacBook chip.
The question still remains of how you would set up your Persona with a more reasonably-priced Vision Pro headset that won't have EyeSight capabilities. We could see Apple letting you use an iPhone or iPad to scan your face when paired with a Vision Pro, but that all hinges on the company even considering making a less expensive headset in the first place.
THE STARING CONTEST IS STILL ON
So far, Apple has only announced the $3,500 Vision Pro that's due to release sometime next year, EyeSight and all. Even if a non-Pro headset is in the works, it would make sense for Apple to offer the smoothest setup experience with Persona Enrollment through the most expensive option. For now, looks like the goofy EyeSight feature is here to stay.
The Apple Vision Pro's Eyesight feature — the one that broadcasts your eyeballs on the front of the device — may be goofy, but if a recent demo is any indication, the tech behind it may be more essential than we thought. A video surfaced on X showing off the Persona Enrollment feature on Apple's…
The Apple Vision Pro's Eyesight feature — the one that broadcasts your eyeballs on the front of the device — may be goofy, but if a recent demo is any indication, the tech behind it may be more essential than we thought. A video surfaced on X showing off the Persona Enrollment feature on Apple's…