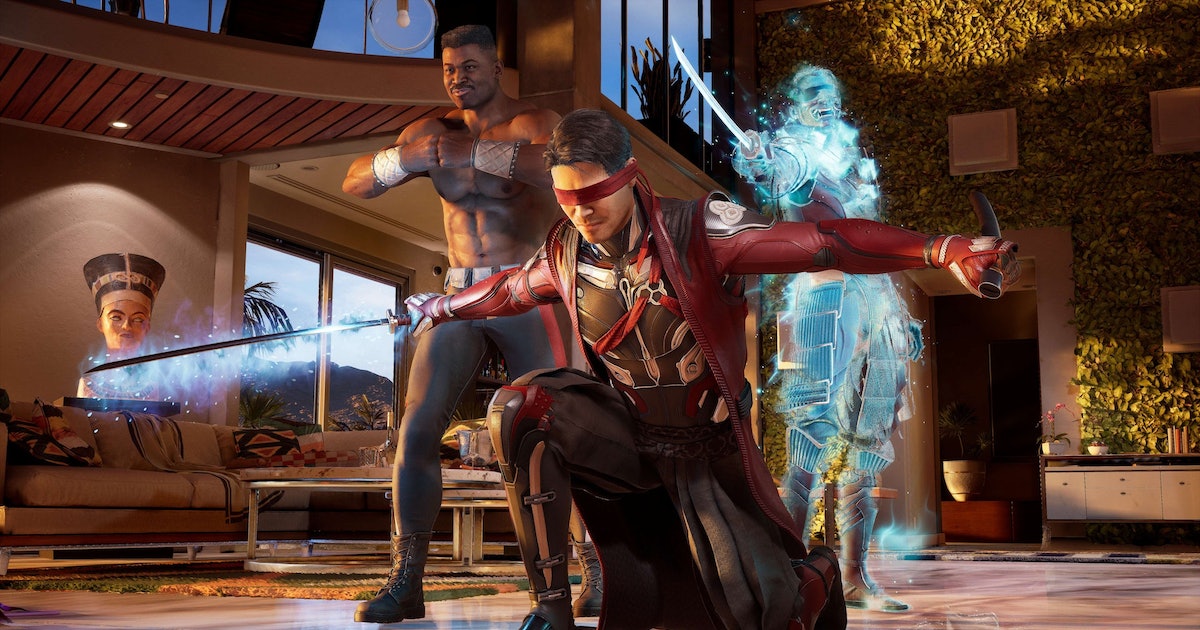 'Mortal Kombat 1' Trophy List: All 51 Achievements for 100% Completion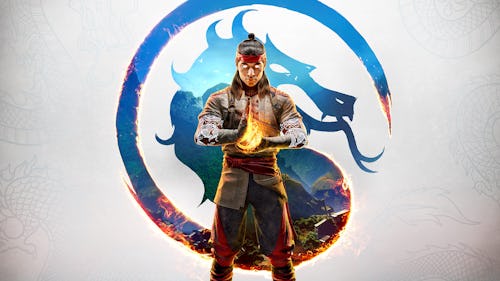 What comes after 11? According to NetherRealm Studios, it's one. Mortal Kombat 1 is something of a soft reboot for the long-running fighting series, following Liu Kang's move to reset the franchise's wildly complex lore at the end of Mortal Kombat 11. The new game features a comparatively colorful aesthetic and more approachable controls to make it a bit more newcomer friendly, but maintains all the challenge and stomach-turning gore longtime series fans have come to expect. It also features an expansive trophy list that'll take you through classic modes and some of Mortal Kombat 1's biggest new additions if you want to collect them all.
How Many Trophies Are There in Mortal Kombat 1?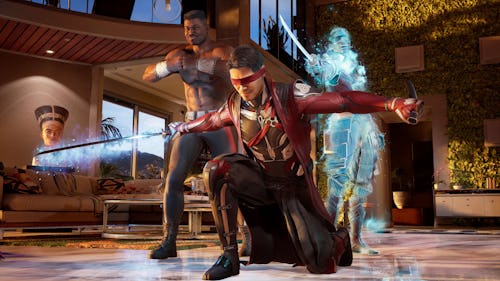 Mortal Kombat 1 has a hefty list of 51 trophies to collect. There's a total of 45 Bronze, 15 Silver, 1 Gold, and 1 Platinum trophy in the game, with varying levels of challenge. You'll be able to pick up quite a few just by playing Mortal Kombat 1 normally and checking out its customization features. But to earn the Platinum for collecting every trophy, you'll need to hone your skills and put in some serious play time.
How do you collect every trophy in Mortal Kombat 1?
Fortunately for trophy hunters, you can get most of the trophies in Mortal Kombat 1 just by enjoying the game. You'll get trophies for beating the game multiple times, racking up damage, spending Koins, and even spilling your opponents' blood. As long as you're engaging with everything Mortal Kombat 1 has to offer, completing at least the Bronze list shouldn't be too tough.
One thing to note is that you'll need to switch out your main and Kameo characters to earn some trophies, so get ready to play the main campaign multiple times and learn how to use multiple characters effectively. If you're not a fan of multiplayer in Mortal Kombat 1, you'll be happy to hear that only one trophy actually requires online play, and you only need to perform a taunt to earn it.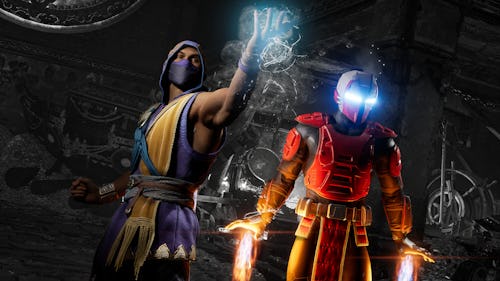 The best strategy here is just not to stress about it on your first time through. Enjoy the campaign, play Invasions mode as you like, and make sure to take advantage of Talismans and Relics. Once you've beaten the campaign a few times with different characters, you'll likely have earned the majority of Mortal Kombat 1's trophies naturally. Then you can go back with certain goals in mind to fill in the gaps without spoiling your first time through trying to hit certain objectives.
Mortal Kombat 1 trophy list
Bronze:
Become A Ninja In No Time: Komplete The Basic Tutorial
Eye Of The TaiGore: Spend A Total Of 1 Hour In Practice
Titan: Deal 10,000 Damage To Opponents
Beaten And Broken: Spill 5,000 Pints Of Blood
It Has Begun!!!: Komplete Cage Mansion Tutorial
Kontender: Play 5 Kombat League Sets
Karnage: Perform 10 Different Brutalities
Annihilation: Perform 10 Different Kameo Fatalities
Making Friends Is Easy: Use 10 Different Kameo Characters
Puppet Master: Komplete A Klassic Tower With 5 Different Characters
Test Your Might: Komplete 5 Unique Test Your Might Encounters
So I Just Kill Stuff??: Komplete 5 Unique Encounters
Adventure Time: Komplete 25 Unique Encounters
Buddy System: Komplete Mastery With 1 Kameo Character
Where's Blanche: Trade For An Item From An Outworld Shop
Take And Deny: Trade For An Item From An Earthrealm Shop
Ultimate Power: Use A Talisman
Talis-Mania: Use A Talisman 10 Times
Running On Empty: Recharge A Talisman
So Krafty: Forge A Talisman
Feeling Stronger: Reach Invasions Level 5
Unstoppable: Reach Invasions Level 10
Not So Big Now Are You??: Defeat A Mini Boss In Invasions
Who Da Boss??: Defeat A Major Boss In Invasions
Always Accessorize: Equip A Relic
Kollector: Equip 3 Different Relics
The Mighty Have Fallen: Komplete A Titan Battle
ABACABB: Use A Key
Make Way, I'm Koming Through: Klear An Obstruction In Invasions
Stop Hiding: Survive An Ambush
Quest Master: Komplete 3 Daily Quests
Working Overtime: Komplete A Weekly Quest
There Is No Knowledge That Is Not Power: Use 10 Single Use Items
Witness Me!!!: Change Your Kombat Kard Player Module
Silver:
A New Timeline: Komplete 50% Of Story Mode
Who Was That???: Komplete Chapter 15 Twice
Deadly Assassin: Perform 20 Different Fatalities
Give A Koin: Spend 10,000 Koins On The Shrine
King Slayer: Dethrone A King
Rollin' With My Krew: Komplete Mastery With 5 Kameo Characters
Juggernaut: Reach Invasions Level 20
Vanquished: Defeat The Final Boss Of An Invasions Season
Made It Out Alive: Komplete A Survival Encounter
Found You: Unlock A Secret Fight
High Score, Is That Good?: Obtain A Total Score Of 5,000,000 In Gateway Towers
Happy Endings: Unlock 10 Tower Endings
Big Spender: Spend 10,000 Seasonal Kurrency
Total Disrespect: Perform A Taunt Without Being Interrupted During An Online Match
Thank You For Being A Fan!!!: Watch The Kredits
Gold:
What Just Happened??: Komplete 100% Of Story Mode
Platinum:
Kompletionist: Komplete All Trophies
Mortal Kombat 1 is out now for PS5, Xbox Series X|S, Nintendo Switch, and PC.
— NetherRealm Studios What comes after 11? According to NetherRealm Studios, it's one. Mortal Kombat 1 is something of a soft reboot for the long-running fighting series, following Liu Kang's move to reset the franchise's wildly complex lore at the end of Mortal Kombat 11. The new game features a comparatively colorful aesthetic and more…
— NetherRealm Studios What comes after 11? According to NetherRealm Studios, it's one. Mortal Kombat 1 is something of a soft reboot for the long-running fighting series, following Liu Kang's move to reset the franchise's wildly complex lore at the end of Mortal Kombat 11. The new game features a comparatively colorful aesthetic and more…