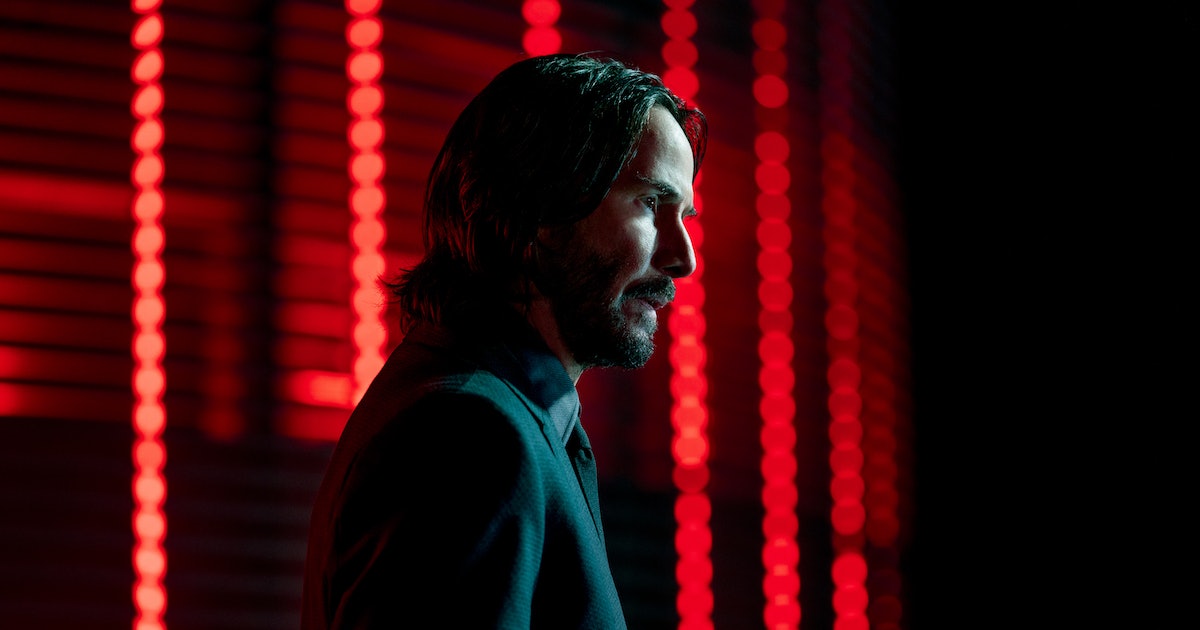 Is John Wick Really Dead? Producer Finally Gives a Clear Answer
The John Wick saga can't go on forever. Despite all the momentum the unlikely franchise has accrued over the years — enough to spawn two spin-offs and countless clones — director Chad Stahelski and star Keanu Reeves are prepared to stop making these movies at any time. That's why Reeves' reluctant mercenary seemed to meet his end in John Wick: Chapter 4, after a whole lot of foreshadowing and an old-fashioned duel with Donnie Yen's scene stealer, Caine.
Wick's demise is admittedly nebulous. According to Basil Iwanyk, producer on all four Wick films, that was a compromise with Reeves. "Making these films is so exhausting and it destroys Keanu, physically and emotionally," Iwanyk recently told Collider. "By the end, he's always like, 'I can't do this again,' and we agree with him. The guy is just a shell of himself because he just goes off and goes for it."
Reeves' fatigue came to a head in Chapter 4, enough for the actor to request that his character be "definitively killed." But given Wick's iconic action hero status, and fans' desire to see more Wick in the future, the creative team elected for a slightly less definitive end. "We were like, 'You know, we'll leave a 10% little opening,'" Iwanyk said.
Reeves is one of a handful of Hollywood actors who does the bulk of his own fight choreography. All that wear and tear will catch up to anyone, and Reeves, 59, can't keep doing Wick films forever. That said, he and Stahelski are still open to a John Wick 5, as are Iwanyk and the producers at Lionsgate.
"We all want another John Wick," Iwanyk said. "We don't know what it looks like and when it will happen, but we love each other and we love this world. It's gonna be all hands to try to figure it out."
While things are still very much up in the air, Reeves and his director have apparently been chatting about a possible sequel. "Keanu and I have talked," Stahelski told Josh Horowitz on Happy Sad Confused. "Keanu, if you ask him right now, 'Would you do John Wick 5?' He'd be, 'F*** yeah!' But then he'd look and go, 'Well, what is it? I have no f***ing idea.'"
It sounds like Reeves has had ample time to recover from the fourth John Wick, and is open to returning for a fifth. Now, everything hinges on finding an organic way to bring Wick back from the dead; according to Iwanyk, that's the biggest hurdle for the Wick team moving forward.
"Have we figured it out? No," the producer told Collider. "And if we can't figure it out, will there be one? No, of course not. No one is gonna try to just jam it for the sake of jamming it."
The John Wick saga can't go on forever. Despite all the momentum the unlikely franchise has accrued over the years — enough to spawn two spin-offs and countless clones — director Chad Stahelski and star Keanu Reeves are prepared to stop making these movies at any time. That's why Reeves' reluctant mercenary seemed to meet…
The John Wick saga can't go on forever. Despite all the momentum the unlikely franchise has accrued over the years — enough to spawn two spin-offs and countless clones — director Chad Stahelski and star Keanu Reeves are prepared to stop making these movies at any time. That's why Reeves' reluctant mercenary seemed to meet…