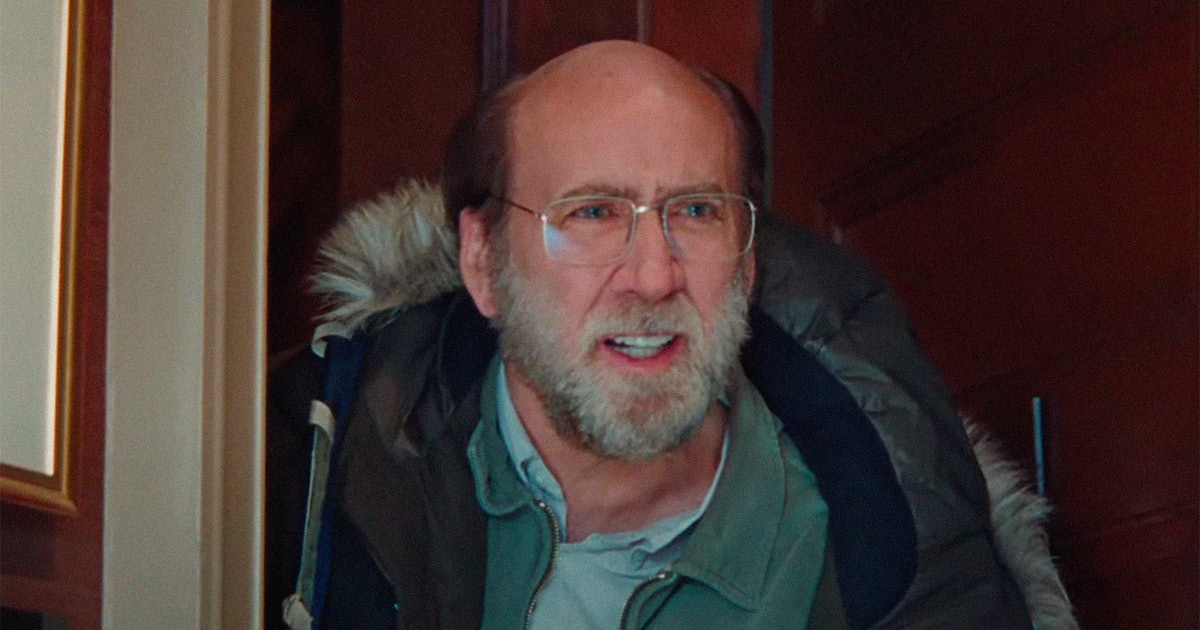 21 Years Later, Nicolas Cage's New Movie Brings Him Back to His Trippiest Genre
Nic Cage is pretty much everywhere right now. From his vampiric scenery chewing in Renfield to the meta commentary of The Unbearable Weight of Massive Talent, he's becoming increasingly harder to avoid — not that anyone would want to. Love him or hate him, though, Cage is an unmistakable pop culture staple. His legacy (and his decade-spanning filmography) looms large in the public zeitgeist — and a lot of his upcoming work seems to be in conversation with his most bizarre roles.
Cage's latest role in A24's Dream Scenario is an especially welcome return to form. The actor stars as Matthew, a mild-mannered professor that suddenly becomes the subject of people's dreams. By "people," I mean everyone: his students, his too-cool teen daughter, even strangers on the street. This phenomenon turns Matthew into something of a viral sensation, a role the former nobody embraces with relish. But it's not long before he discovers the pitfalls of fame, especially as his subconscious cameos become unwieldy. Check out the trailer below.
Dream Scenario is the latest in a long line of indie, Charlie Kaufman-esque dramedies like Beau Is Afraid. Countless filmmakers have been adopting Kaufman's surrealist style of late, and Cage is uniquely qualified to tackle this particular genre. It's been over 20 years since he starred in such a mind-bending story: Cage collaborated with Kaufman in the 2002 film Adaptation., portraying a version of the writer-director — as well as his fictional twin brother — in the meta odyssey.
Adaptation. is decidedly more grounded than Kaufman's most notable work, so it's nice to see Cage get the chance to embrace the weirder aspects of the genre in Dream Scenario. It's equally interesting to see how Kaufman's legacy is inspiring other filmmakers: Beau Is Afraid director Ari Aster is producing Dream Scenario, while Kristoffer Borgli, the mind behind Sick of Myself, directs. Of course, Kaufman isn't the only filmmaker that's built a brand on off-kilter existentialism. If the rise of auteurs like Aster and Borgli tells us anything, it's that his style is creeping its way back into the mainstream — and that's never a bad thing.
Dream Scenario appears in theaters on November 10.
Nic Cage is pretty much everywhere right now. From his vampiric scenery chewing in Renfield to the meta commentary of The Unbearable Weight of Massive Talent, he's becoming increasingly harder to avoid — not that anyone would want to. Love him or hate him, though, Cage is an unmistakable pop culture staple. His legacy (and…
Nic Cage is pretty much everywhere right now. From his vampiric scenery chewing in Renfield to the meta commentary of The Unbearable Weight of Massive Talent, he's becoming increasingly harder to avoid — not that anyone would want to. Love him or hate him, though, Cage is an unmistakable pop culture staple. His legacy (and…