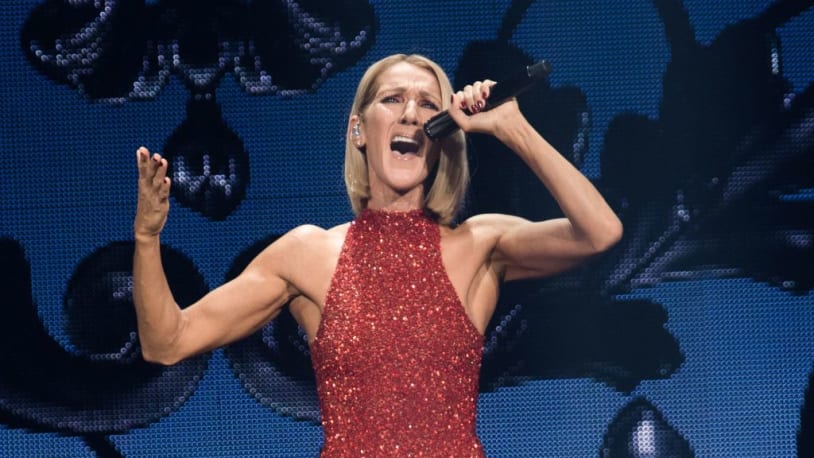 Celine Dion cancels tour after neurological disorder diagnosis
Celine Dion is scrapping all of her upcoming tour dates to focus on her health. 
The "My Heart Will Go On" singer said Friday she's canceling the remaining dates in her Courage World Tour through April 2024 as she continues to be treated for an incurable neurological disorder. 
"I'm so sorry to disappoint all of you once again," Dion said. "I'm working really hard to build back my strength, but touring can be very difficult even when you're 100%."
In December, Dion shared that she has been diagnosed with the rare neurological disorder stiff-person syndrome, which has been causing spasms that "affect every aspect of my daily life, sometimes causing difficulties when I walk and not allowing me to use my vocal cords to sing the way I'm used to." She said at the time she would "not be ready" to restart her tour in February. On Friday, she told fans it's "not fair to you to keep postponing" her shows, so it's "best that we cancel everything now until I'm really ready to be back on stage again."
According to Columbia University neurologist Claire Riley, stiff-person syndrome "tends to worsen insidiously and have a profound impact on ease of movement," and it "can be severe and life-altering or even life-threatening." There is no known cure. 
But Dion's announcement said that "we do have every hope that someday soon," she will be able to come to the cities where she was planning to stop on her tour, and she told fans, "I want you all to know, I'm not giving up … and I can't wait to see you again!" 
Celine Dion is scrapping all of her upcoming tour dates to focus on her health.  The "My Heart Will Go On" singer said Friday she's canceling the remaining dates in her Courage World Tour through April 2024 as she continues to be treated for an incurable neurological disorder.  "I'm so sorry to disappoint all of you…
Celine Dion is scrapping all of her upcoming tour dates to focus on her health.  The "My Heart Will Go On" singer said Friday she's canceling the remaining dates in her Courage World Tour through April 2024 as she continues to be treated for an incurable neurological disorder.  "I'm so sorry to disappoint all of you…