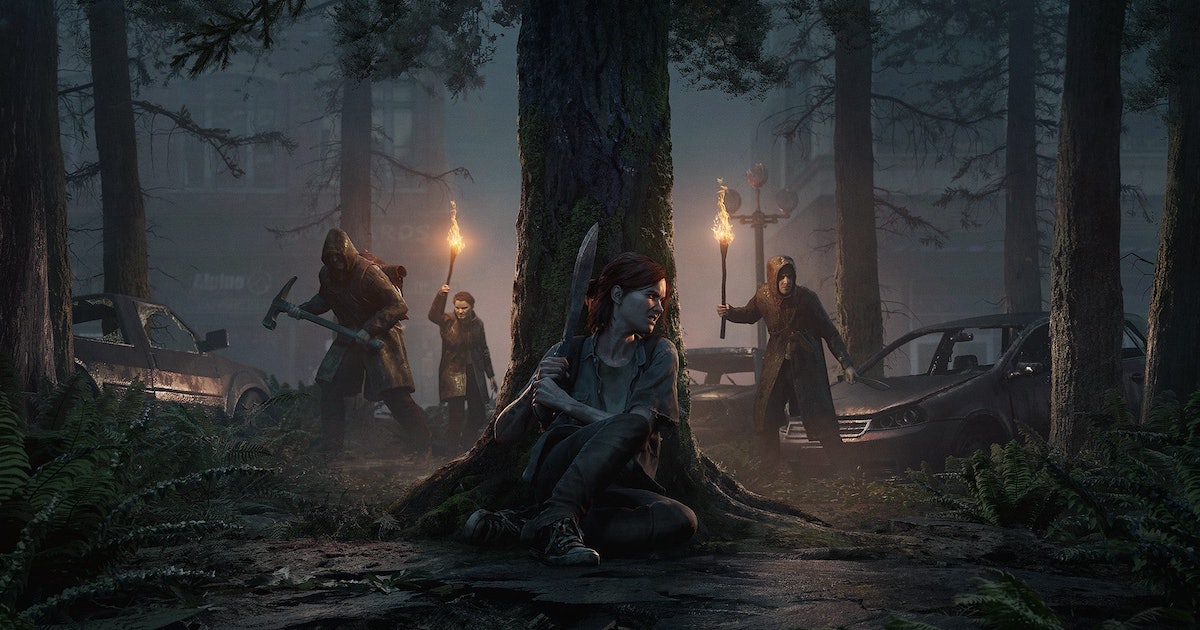 PlayStation Showcase Leaves a Massive Question Unanswered
2023 has had no shortage of fantastic video games. But if you are a fan of PlayStation exclusives that isn't as true. Despite showing off plenty of interesting titles during the May 24 PlayStation Showcase, none of the exciting new announcements included a new, blockbuster Sony exclusive coming in the second half of this year.
Out of the more than 30 titles shown during the showcase, only one was a AAA exclusive coming to PlayStation consoles in the rest of 2023 — Marvel's Spider-Man 2. The admittedly impressive sequel from Insomniac Games closed out the showcase with an extended gameplay preview giving players a look at Kraven, Symbiote Spider-Man, and the ability to switch between Miles and Peter. The game is still due out this fall.
But beyond this showstopper, other announcements were either third-party games coming to other platforms or new announcements to be released next year at the earliest. Two of the most exciting announcements out of the showcase were Bungie's Marathon Reboot, and Metal Gear Solid Delta (a remake of Snake Eater). Both have no release dates and are coming to other platforms.
For those interested in indie games, the showcase had a surprising number of exciting reveals. New games from the developers of Gris, Night in the Woods, and The Pathless all look stunning. But the reality is that the console ecosystems require big-budget exclusives to make players happy. This is a problem Xbox has been all too familiar with in the past couple of years, as Redfall's disappointing release made abundantly clear.
We know that many of Sony's first-party studios are working on new projects. God of Wår (2018) director Cory Barlog told The Los Angeles Times that Sony Santa Monica is currently, "spread out on a lot of different things." Sony Bend is working on a new open-world game (that isn't Days Gone related). Demon's Souls remake developer Bluepoint Games is working on an original IP. Sucker Punch has been relatively quiet since releasing Ghost of Tsushima in 2020.
Perhaps the biggest question is where The Last of Us standalone multiplayer game is. Originally conceived as part of The Last of Us Part II, the standalone project was officially revealed in June 2022. Since then, little concrete information has come out about the game, with Naughty Dog Co-President and co-creator of The Last of Us Neil Druckmann promising that we will learn more about this game later this year.
2022 was a relatively good year for PlayStation's first-party exclusives, with Horizon Forbidden West releasing in the first half of the year and God of War Ragnarök in the second half. Yet 2023 has been sparse, with only Marvel's Spider-Man 2 at the end of the tunnel.
Seemingly PlayStation is letting its first-party studios work on their projects and relying more on big-budget third-party exclusives. Which Square Enix specifically has been happy to provide. The reason to have a PlayStation 5 in 2023 is to play Final Fantasy XVI and the upcoming Final Fantasy VII Rebirth (if it isn't delayed out of the end of the year).
In less than a month Summer Game Fest will kick off with a showcase. PlayStation will be in attendance. This is probably the last chance for the company to pull out a surprise release for the rest of 2023, or at least an early Spring 2024 release.
For PlayStation fans, the best thing to do might be to hope that a sparser 2023 means 2024 will be packed with more exciting titles from first-party studios.
2023 has had no shortage of fantastic video games. But if you are a fan of PlayStation exclusives that isn't as true. Despite showing off plenty of interesting titles during the May 24 PlayStation Showcase, none of the exciting new announcements included a new, blockbuster Sony exclusive coming in the second half of this year.…
2023 has had no shortage of fantastic video games. But if you are a fan of PlayStation exclusives that isn't as true. Despite showing off plenty of interesting titles during the May 24 PlayStation Showcase, none of the exciting new announcements included a new, blockbuster Sony exclusive coming in the second half of this year.…