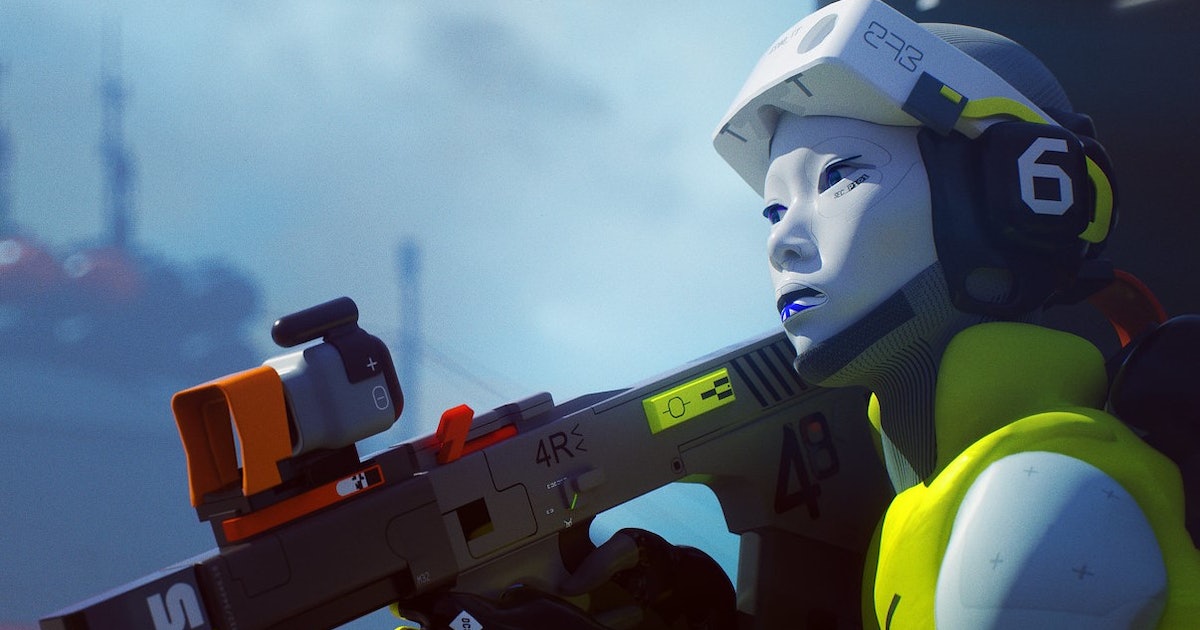 'Marathon' Trailer, Platforms, and Details for Bungie's Extraction Shooter
Marathon was nearly a name lost to time. Before Bungie's biggest hits like Halo and Destiny, this sci-fi trilogy entertained '90s games on PCs before it proceeded to neglect the series for a little over 20 years. Now, the company is finally rebooting Marathon as a PvP shooter with a similar premise as the older games. This version calls back to old snippets from the original trilogy, but how much of it is really the same? Here's everything we know about Marathon, including the inspirations behind the game and what Bungie has solidified so far in its development.
When is the Marathon Release Window?
Marathon doesn't have a release date just yet. Bungie just announced it, so it won't be coming anytime soon. In a 2019 interview with IGN, Bungie CEO Pete Parsons said that the company was interested in launching at least one non-Destiny game by 2025. Some fans believe that Marathon could be the IP he had in mind. If so, then we can expect Marathon before 2025.
Is There a Marathon Trailer?
Yes, Marathon's announcement trailer appeared during the May 2023 PlayStation Showcase. This Summer Game Fest kickoff showcase was the first time that Bungie mentioned the game at all.
What Are the Marathon Platforms?
Marathon is currently in development for PC, PlayStation 5, and Xbox Series X|S. Some games like Hogwarts Legacy have different release dates for each platform, but Bungie hasn't given us any reason to believe that should be the case for its upcoming project.
What is Marathon Gameplay Like?
Bungie describes Marathon as a competitive PvP shooter, which is a unique gaming subgenre that evokes elements of Destiny but stands apart. It won't just be players competing in gun-based matches, though. Bungie also plans on weaving player-driven stories into the gameplay. Marathon won't have a single-player story mode, but it will give players the ability to shape their playthroughs with unique decisions.
"We're building a world full of persistent, evolving zones, where players create their own journey with every run they take. That might mean an unforgettable firefight against another crew vying for the same loot, or a last-second extraction while beset on all sides," said Game Director Christopher Barrett.
He also offered another example where a crew might discover an artifact that opens a new map for players to explore based on Marathon's current season. "In essence, we're creating a game where the actions of players can have ramifications for the world and players with each unfolding season."
So far, it's unclear how many different game modes Marathon will have. All we know is that it'll be a PvP experience where other players' decisions can affect what happens in your playthrough during a given season. It's also possible that this vision for Marathon will change in the months leading up to its release, so keep your eyes peeled for an update.
What's the Relationship Between the New and Old Marathon Games?
Many gamers, including myself, weren't even alive when the first Marathon game came out. You won't need to know anything about the old Marathon games to enjoy this one, though. In an interview posted on the Bungie blog, Barrett and Marathon General Manager Scott Taylor confirmed that this game is meant to be something completely separate. Marathon isn't a continuation of the old games, even if it takes place in a similar universe.
Barrett said as much in the blog. "We have a tremendous amount of respect for the original Marathon games and, from the very start, we've wanted to honor that, especially the mythology, story, and themes of the world," he explained. "At the same time, our vision for this game is something new. It's not a direct sequel to the originals, but something that certainly belongs in the same universe and that feels like a Bungie game."
"Finding those opportunities to nod to the universe's lore, while also getting to build something different and new has been one of the best parts of developing this game so far."
Marathon was nearly a name lost to time. Before Bungie's biggest hits like Halo and Destiny, this sci-fi trilogy entertained '90s games on PCs before it proceeded to neglect the series for a little over 20 years. Now, the company is finally rebooting Marathon as a PvP shooter with a similar premise as the older…
Marathon was nearly a name lost to time. Before Bungie's biggest hits like Halo and Destiny, this sci-fi trilogy entertained '90s games on PCs before it proceeded to neglect the series for a little over 20 years. Now, the company is finally rebooting Marathon as a PvP shooter with a similar premise as the older…