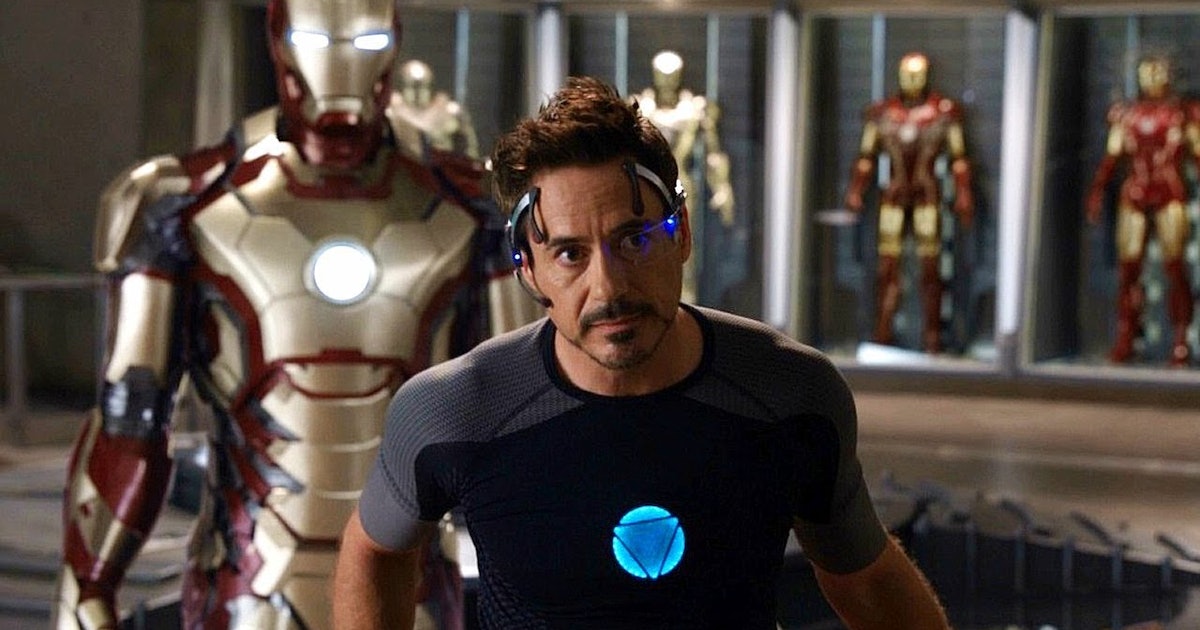 15 Years Ago, a Rival Movie Studio Almost Stole The MCU's Secret Weapon
Robert Downey Jr. was likely going to be part of Marvel's Cinematic Universe one way or another. Joining the MCU has been likened to jury duty for actors: it's no longer a matter of if your favorite performer will appear in the franchise, but when. Several MCU members auditioned for multiple Marvel films before landing the ultimate gig, including the actor who started it all.
Downey has become synonymous with the role of Tony Stark, aka Iron Man, a character that kicked off the MCU as we know it. But that wasn't Downey's first time auditioning for a Marvel movie. According to Iron Man director Jon Favreau, the actor was up for a very different character over at 20th Century Fox.
On the 15th anniversary of Iron Man, Favreau discussed the making of the film with Marvel Studios President Kevin Feige, and the conversation soon turned to Downey's fateful casting. The filmmakers were looking for lesser-known actors, but Downey was the antithesis of that, not only because of his established career and well-publicized private life, but because he'd auditioned for Marvel and Fox a few years prior.
"I remember you had all met with him already for like Doctor Doom or something," Favreau said. "I think he had come through on maybe Fantastic Four, so everybody sort of knew who he was."
Neither Favreau nor Feige disclosed how far Downey got in his Fantastic Four auditions, but if he'd been cast, he would have portrayed Doctor Doom in Tim Story's 2005 film.
It's hard to imagine Downey playing any Marvel character that isn't Iron Man, but he would have been an interesting choice for a Marvel villain. Had he been cast as Doom, however, the MCU would have kicked off with a different hero at the helm. No, not Tom Cruise. There was a time when Cruise was interested, back when Iron Man was in development at Fox, but he stepped away long before Marvel Studios took on the title.
Sam Rockwell and Timothy Olyphant were also in talks with Favreau; Olyphant and Downey actually auditioned on the same day, and Rockwell was all set for a screen test before Favreau met with Downey. Rockwell was later cast as one of Stark's villains, Justin Hammer, in Iron Man 2. Had he won the role of Stark, would Downey have appeared as Hammer later on?
Fortunately, we don't have to wrinkle our brains too hard on that one. Downey's role in Iron Man was pretty much destined for him. Before his casting, Favreau admits that production was struggling to capture the right tone for the film. But once he met with Downey, everything began to fall into place. Downey "understood the voice of the character" more than anyone, and he brought a unique tone to the film — one that's gone on to shape the MCU as we know it.
Robert Downey Jr. was likely going to be part of Marvel's Cinematic Universe one way or another. Joining the MCU has been likened to jury duty for actors: it's no longer a matter of if your favorite performer will appear in the franchise, but when. Several MCU members auditioned for multiple Marvel films before landing…
Robert Downey Jr. was likely going to be part of Marvel's Cinematic Universe one way or another. Joining the MCU has been likened to jury duty for actors: it's no longer a matter of if your favorite performer will appear in the franchise, but when. Several MCU members auditioned for multiple Marvel films before landing…