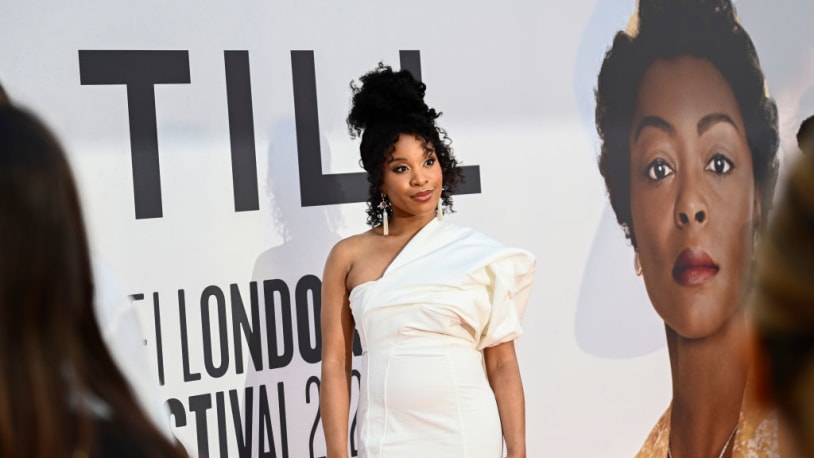 Till director speaks out after Oscar snub, slams 'unabashed misogyny towards Black women'
The director of Till isn't holding back after the film's shock Oscar snub. 
Chinonye Chukwu, who directed the 2022 movie about the murder of Emmett Till, took to Instagram after her film received zero Academy Award nominations on Tuesday. 
"We live in a world and work in industries that are so aggressively committed to upholding whiteness and perpetuating an unabashed misogyny towards Black women," Chukwu wrote.
Danielle Deadwyler, who played Emmett Till's mother Mamie Till in the film, was expected to be nominated for Best Actress at the Oscars, especially after earning prior recognition at the Screen Actors Guild Awards and the British Academy Film Awards, two key Oscar precursors. But Deadwyler was not nominated, which was widely considered one of the year's biggest snubs. Meanwhile, actress Andrea Riseborough earned a surprise Best Actress nomination for the little-seen movie To Leslie thanks to a grassroots campaign launched by a variety of actors at the last minute. 
Another perceived snub was Viola Davis not being nominated for The Woman King, even though she similarly earned prior recognition at the BAFTAs and SAG Awards. The Woman King also received zero Oscar nominations across the board. As a result, there were no Black actors nominated in the lead categories this year, though Angela Bassett and Brian Tyree Henry were nominated for supporting performances, and Bassett is favored to win Best Supporting Actress. 
In a statement to TMZ, Emmett Till's cousin Deborah Watts decried Deadwyler's snub, saying she "embodied and delivered the true essence of our cousin, a loving and courageous mother." Whoopi Goldberg, star and producer of Till, also reacted to the snub on The View. "Unfortunately, my film, Till, was not nominated," she said, "but we do want to congratulate all the nominees because many of them have been here and it's wonderful to say congrats, so that's what we'll do."
The director of Till isn't holding back after the film's shock Oscar snub.  Chinonye Chukwu, who directed the 2022 movie about the murder of Emmett Till, took to Instagram after her film received zero Academy Award nominations on Tuesday.  "We live in a world and work in industries that are so aggressively committed to upholding whiteness…
The director of Till isn't holding back after the film's shock Oscar snub.  Chinonye Chukwu, who directed the 2022 movie about the murder of Emmett Till, took to Instagram after her film received zero Academy Award nominations on Tuesday.  "We live in a world and work in industries that are so aggressively committed to upholding whiteness…