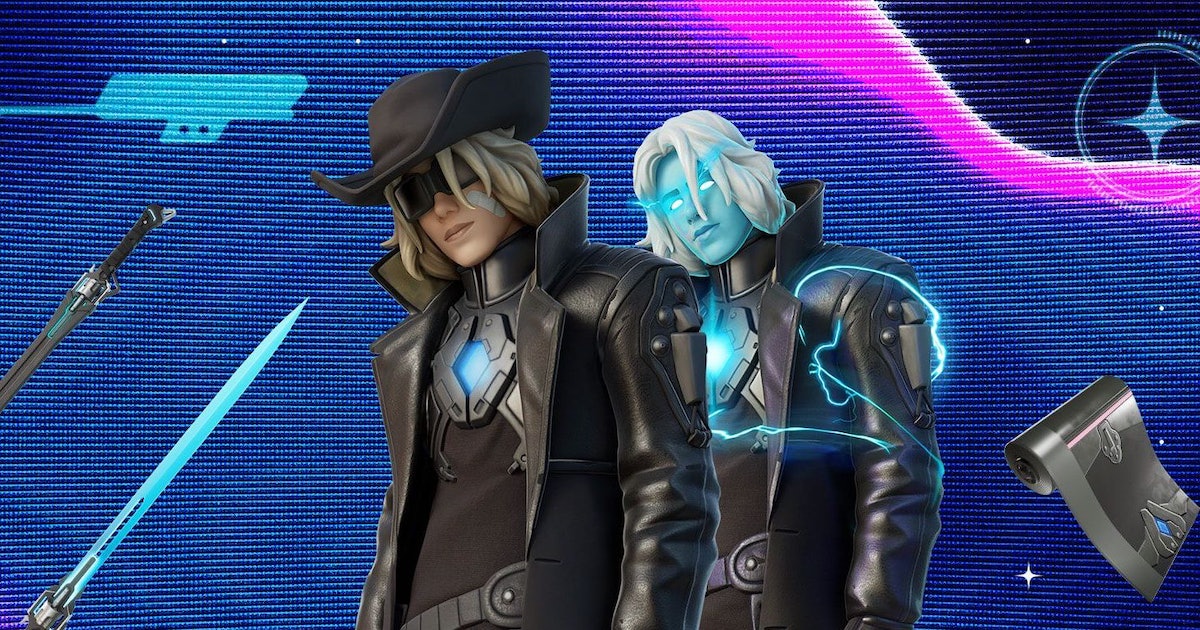 'Fortnite' Kid LAROI Wild Dreams concert start time, schedule, skins, and other rewards
Epic Games announced its latest Fortnite concert with Australian rapper The Kid LAROI. The young artist is best known for "Stay," a collab with Justin Bieber that earned him a nomination at last year's Grammy awards. He was also recently announced as a guest at this year's Coachella festival.
Fortnite players can explore The Kid LAROI's humble beginnings in the game's upcoming interactive experience. If you want to learn about The Kid LAROI, listen to poppin' music, and get free stuff, it'd be in your best interest to check out the upcoming Fortnite Wild Dreams concert.
Here's everything you need to know about The Kid LAROI Wild Dreams concert.
When is the Fortnite Kid LAROI concert?
The Kid LAROI concert goes live on January 27, 2023 at 6 p.m. Eastern. As per official emails, the "entire The Kid LAROI experience" will still be available for 90 days after that date. Hopefully, that means players lose nothing for participating late.
How to watch The Kid LAROI concert in Fortnite
The Kid LAROI concert takes place in a temporary cyber city called "Laroitown," named after the guest of honor. Players can access the city through the Discover screen shortly before the interactive experience starts or with one of the city codes below:
Main Show: 2601-0606-9081
Afterparty: 4294-0410-6136
It's no problem if you can't make it on January 27. The Kid LAROI concert will still be there until late April through the same venues.
The Kid LAROI Fortnite cosmetics and quest rewards
Players can complete limited-time challenges to earn cosmetics during The Kid LAROI Wild Dreams concert event and afterparty. All of them are free, so no need to buy anything. These are the five quest rewards listed on the PlayStation Blog:
Love Again Lobby Track
Thousand Miles Lobby Track
Laroi & The Rogue Loading Screen
The Laroi Was Here Spray
Laroi's Tag Spray
If you want, you can buy The Kid Laroi and The Rogue Laroi outfits from the Fortnite shop. These outfits come with Electrified variations and custom accessories. Three new emotes and other cosmetics will also launch with the new Icon Series skins. Those go live on the same day as the concert debut: January 27.
According to the PlayStation Blog, these three items can be purchased separately. They are also included in the Laroi's Party Starter Bundle, which includes the Wild Dreams loading screen:
Stay Afloat Emote: Just relax and let it carry you away…
Heart of a King Emote: Take a Love(seat) Again.
Stay Lobby Track: Press play and feel the way I feel.
What to expect from The Kid LAROI concert in Fortnite
The Kid LAROI concert isn't just a musical experience. It apparently "tells the fantastical story of LAROI's journey as an artist and his ascension from a hometown hero to modern superstar." In that case, there will probably be cinematic elements to the concert in addition to the musical ones. Parts of Laroitown or the limited-time challenges could also possibly help tell his story.
The concert features a mix of never-before-heard songs from one of The Kid LAROI's upcoming projects. We can't confirm what they are, considering these songs haven't been released yet. If you're curious, your best bet will be to check out Laroitown on January 26 or later to listen for yourself.
Epic Games announced its latest Fortnite concert with Australian rapper The Kid LAROI. The young artist is best known for "Stay," a collab with Justin Bieber that earned him a nomination at last year's Grammy awards. He was also recently announced as a guest at this year's Coachella festival. Fortnite players can explore The Kid…
Epic Games announced its latest Fortnite concert with Australian rapper The Kid LAROI. The young artist is best known for "Stay," a collab with Justin Bieber that earned him a nomination at last year's Grammy awards. He was also recently announced as a guest at this year's Coachella festival. Fortnite players can explore The Kid…