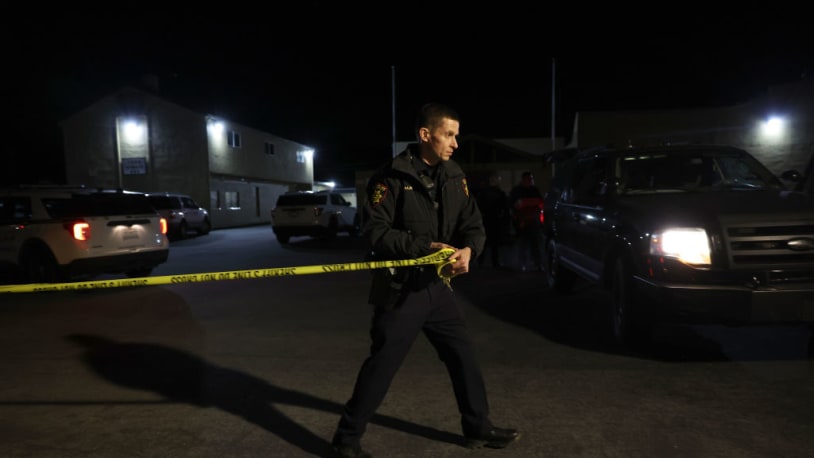 2023 is already outpacing 2022 in U.S. mass shootings, with 37 in 23 days
The shooting deaths of seven people in Half Moon Bay, California, on Monday marked the 37th mass shooting of 2023 and the year's sixth mass murder, according to the Gun Violence Archive. By Jan. 23 of 2022, according to the research group, there had been 27 mass shootings in the U.S. and one mass murder. 
Mass shootings, as defined by the Gun Violence Archives, are where four or more victims are shot or killed. So Monday's triple shooting at an after-school program in Des Moines, Iowa, where two teenage students were killed and an adult injured, does not make the list, but mass shootings where more than four people were injured and nobody died are included.
"The vast majority of shootings this year have occurred in the South, in states like Texas, Florida, and Louisiana," ABC News notes, despite the most recent high-profile ones occurring in California, which has some of the strictest gun laws in the country. California Gov. Gavin Newsom (D) tweeted Monday night that he was in the hospital visiting victims of Saturday night's mass shooting in Monterey Park "when I get pulled away to be briefed about another shooting. This time in Half Moon Bay. Tragedy upon tragedy."
"Nothing about this is surprising. Everything about this is infuriating," Newsom told CBS Evening News earlier Monday. "The Second Amendment is becoming a suicide pact." He added that he has "great respect" for the Second Amendment and "no ideological opposition to someone reasonably and responsibly owning firearms and getting background checks and being trained," but mental health and behavioral issues don't explain America's gun violence epidemic.
"We woke up Sunday to what in the shorthand of mass murder has become 'another one,'" Lester Holt said from Monterey Park on Monday's NBC Nightly News. "A familiar heartache as we absorb the news with a collective and familiar weary sigh that comes from a place of worn-down resignation. The same to questions always come to mind: How many? And: Why?" But even when we get those answers, "we are left where we started: empty, frustrated, and sad," he added. "No explanation can fill the void of loss and the helplessness these mass attacks burden us with, or give us hope that there won't be another one."
The shooting deaths of seven people in Half Moon Bay, California, on Monday marked the 37th mass shooting of 2023 and the year's sixth mass murder, according to the Gun Violence Archive. By Jan. 23 of 2022, according to the research group, there had been 27 mass shootings in the U.S. and one mass murder.  Mass…
The shooting deaths of seven people in Half Moon Bay, California, on Monday marked the 37th mass shooting of 2023 and the year's sixth mass murder, according to the Gun Violence Archive. By Jan. 23 of 2022, according to the research group, there had been 27 mass shootings in the U.S. and one mass murder.  Mass…