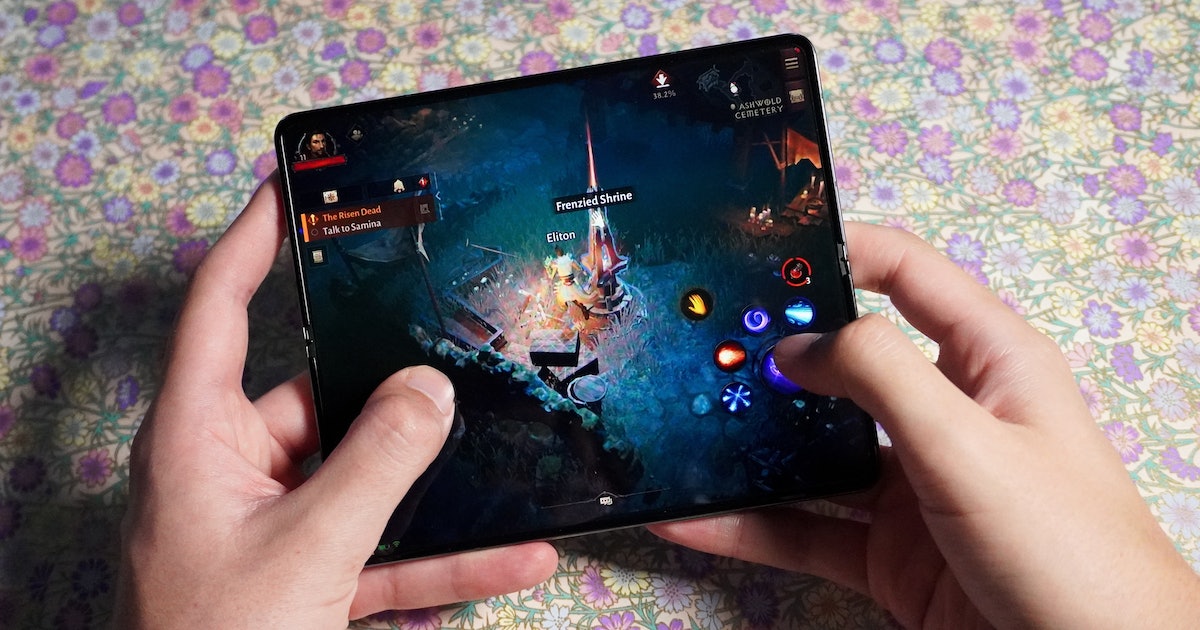 The "Pixel Fold" is Google's best chance to make a smartphone that matters
I love Google's Pixel devices as much as the next gadget nerd, but I think we all know they don't exactly sell like hotcakes. Google commanded just a three percent share of the North American smartphone market in May 2022, according to market research firm Canalys, and anecdotally, it's much easier to spot an iPhone or Galaxy S in the wild than it is a Pixel.
But that hasn't stopped Google (the Pixel 7 Pro is quite good), and now, based on a rising tide of leaks and leaked mockups, the search giant might have found a new opportunity: foldables. Folding phones are still quite new, and they might be where Google can fully wedge itself into the smartphone conversation (outside of Andorid) that it's not been an active participant in until now. Here's how foldables could be good for Google, the company could be good for foldables, and Android tablets might end up winning in the end.
The Fold might not be forever
The Galaxy Z Fold 4 is about as close as a folding glass device gets to a household name, but the choices Samsung's made with hardware so far shouldn't be considered set in stone. There's a real chance a device from a company like Google could still make a name for itself by perfecting the work Samsung's already done.
Other manufacturers like Oppo have already improved Samsung's designs by reducing the crease or creating screens with different aspect ratios entirely. Based on case mockups shared by YouTube creator Dave2D, it seems like Google could take a similar approach with an overall squatter device (a 5.79-inch external display and a 7.67-inch internal display) with a generous serving of bezels to hide an internal webcam.
If Google's design modifications make the "Pixel Fold" cheaper than Samsung's $1,799 phone, it could already have a winner on its hands, but I think opting for a rounder, flatter, and easier-to-hold-in-one-hand smartphone will also make the device more approachable. I haven't used the new Oppo Find N2, but I did use Oppo's first foldable, and I immediately found it more enjoyable to hold than Samsung's phone, even if it makes more sense for notetaking. Google could have an opportunity to create the definitive foldable form factor for North America.
A rising tide raises all boats
References to a possible Google foldable device first resurfaced in an Android 13 beta released late last year. Google has, of course, also accommodated foldables since before the launch of Samsung's original Galaxy Fold, making it easier to create Android apps that can accommodate switching between different screen sizes on the fly.
With its own skin in the game, Google could make Android an even better OS for folding screens, ideally improving the experience for everyone regardless of what device they own. The Pixel line, besides being Google's attempt to stop an Android monopoly and prove it can be a hardware player, is supposed to be an expression of its ideal version of the Android/Google experience. With a Pixel Fold on the market, Google could have that much more sway in guiding the folding phone conversation.
Somebody, think of the tablets!
Or, at the very least, it could be the thing that gets Google thinking about large-screen experiences on Android. With the Pixel Tablet on the way, the company's already taken the time to update some of its most popular apps for a big screen, but with a phone that could become a mini-tablet, Google could create a feedback loop of tablet design for developers. Either you target the fold and get an app that should at least work better on the Pixel Tablet, or you make an app with the Pixel Tablet in mind and get an app that should work pretty well on an unfolded Pixel Fold.
In either scenario, there will be more interest in larger screens and more of a reason to create Android tablet apps, a space that's been dramatically underserved compared to Apple's iPad. So even if a Pixel Fold doesn't make Google the smartphone competitor it wants to be, there are multiple ways Android as a whole could benefit.
And if Google does announce the device when it's currently expected to at this year's Google I/O developer conference, we could see the fruits of that labor as early as this fall.
I love Google's Pixel devices as much as the next gadget nerd, but I think we all know they don't exactly sell like hotcakes. Google commanded just a three percent share of the North American smartphone market in May 2022, according to market research firm Canalys, and anecdotally, it's much easier to spot an iPhone…
I love Google's Pixel devices as much as the next gadget nerd, but I think we all know they don't exactly sell like hotcakes. Google commanded just a three percent share of the North American smartphone market in May 2022, according to market research firm Canalys, and anecdotally, it's much easier to spot an iPhone…