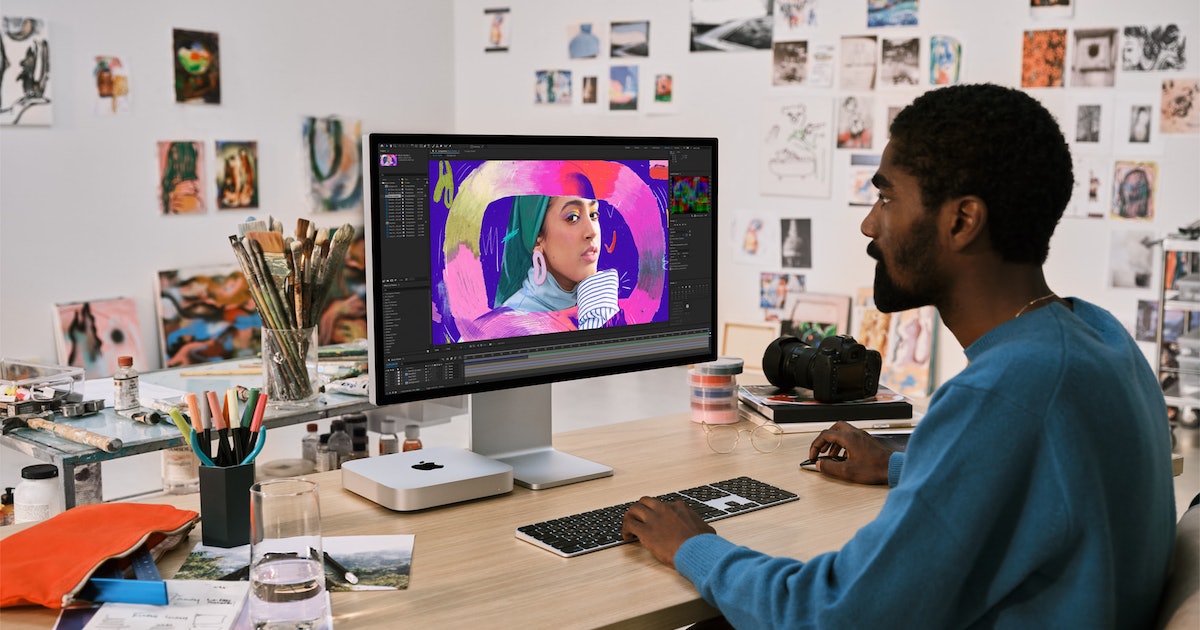 Apple upgrades Mac mini with M2 and M2 Pro chips while lowering starting price
New year, new Mac mini. While everyone is eagerly awaiting an update on Apple's rumored (but still very real) VR/AR headset, the company got busy announcing new M2 Pro/Max MacBook Pros and Mac minis instead.
Though an upgrade to Apple's smallest Mac device might not carry the same weight as a foray into a whole new product category, the new generation of Mac minis is worth recognizing for two significant perks: price and performance.
Mac minis with an M2 boost
The major addition to the Mac mini package is Apple's M2 and M2 Pro chips, which were introduced in 2022 as part of the MacBook Air and MacBook Pro lineup. Naturally, as the newest and most cutting-edge entrant to Apple silicon, the M2 provides a major performance boost.
The M2 Mac minis are outfitted with an 8-core CPU with four high-performance and four high-efficiency cores, and a 10-core GPU. That hardware is topped off with 24GB of unified memory and 100GB/s of bandwidth, though the entry-level model only comes with 8GB . Ultimately, Apple says the beefed-up Mac mini makes tasks like photo editing in Adobe's Photoshop 50 percent faster than previous generations.
If video editing is a bigger priority, Apple also added "ProRes" to the Mac mini, which enables playback for simultaneous streams of 4K and 8K ProRes video. For comparison, Apple touts its M2 Mac mini as being five times faster than an Intel Core i5-based PC.
Apple's M2 Pro Mac mini will double the base M2's performance. Its upgraded offering will feature a 12-core CPU with eight high-performance cores and four high-efficiency cores. Coupled with a 19-core GPU, the M2 Pro Mac mini will also have 200GB/s of memory bandwidth and support up to 32GB of memory.
Compared to the previous Mac mini with Apple's M1 chip, the M2 Pro version should have 2.5 times faster graphics performance in Affinity Photo, up to 4.2 times faster ProRes transcoding in Final Cut Pro, and up to 2.8 times faster gameplay in Resident Evil Village according to Apple.
An enticing price
Of course, the thing that makes Apple's Mac mini upgrade truly worth recognizing is its starting price point. Apple is keeping the base M2 Mac mini at $599, which is somehow even cheaper than the starting price of its previous M1 Mac mini which debuted at $699.
Naturally, the M2 Pro version will double the performance and the cost, with a starting price point of $1,299.
As solid of a deal as the entry-level M2 Mac mini is, Apple definitely hasn't made its spectrum of chips and performance any less confusing. With this many tiers and monikers (Max, Pro, and eventually maybe "Extreme") it will be worth putting in the research before you pull the trigger on your next Apple machine. But hey, that's what we're here for.
You can order new Mac minis today with availability slated for January 24.
New year, new Mac mini. While everyone is eagerly awaiting an update on Apple's rumored (but still very real) VR/AR headset, the company got busy announcing new M2 Pro/Max MacBook Pros and Mac minis instead. Though an upgrade to Apple's smallest Mac device might not carry the same weight as a foray into a whole…
New year, new Mac mini. While everyone is eagerly awaiting an update on Apple's rumored (but still very real) VR/AR headset, the company got busy announcing new M2 Pro/Max MacBook Pros and Mac minis instead. Though an upgrade to Apple's smallest Mac device might not carry the same weight as a foray into a whole…