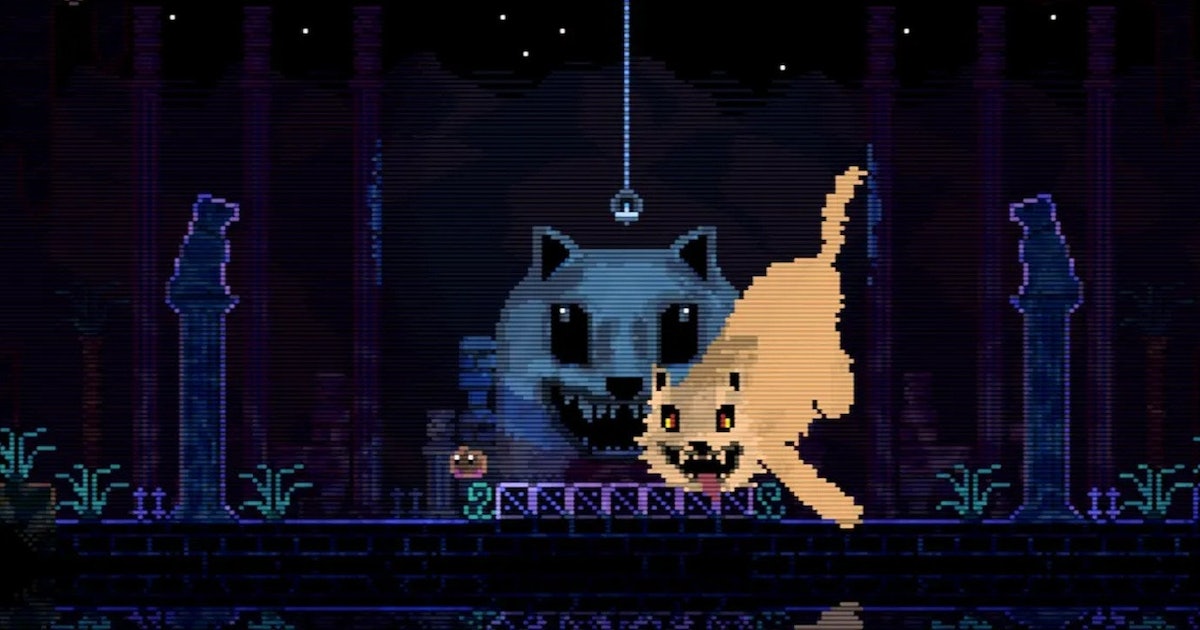 'Animal Well' release window, trailer, and gameplay details for Bigmode's first game
There are few video game YouTubers as well-known as Dunkey, and it was a massive surprise when the well-known reviewer and video essayist announced he was moving into the publishing business. Dunkey's publishing label, Bigmode Games, seeks to find the most unique and imaginative indie games out there, something Dunkey says he's always focused on. We finally know that Bigmode's first game will be Animal Well, a Metroidvania-style puzzle game that's been in development since 2017. With that, here's everything you need to know about the intriguing, colorful title.
When is the Animal Well release window?
Animal Well doesn't currently have a release date or a release window, as Bigmode's site simply says "To be announced." The game is currently in development for PS5 and Pc, and it's likely we'll hear more on when to expect it sometime in 2023, especially as Bigmode starts to move forward as a publisher.
Is there an Animal Well trailer?
Yes, there are currently two trailers for Animal Well, released long before it was announced Bigmode would be publishing. The reveal trailer was released at the beginning of 2022 and mostly shows off the game's striking pixelated aesthetic. The second trailer was shown at Summer Game Fest in 2022, and dives more into the game's exploration, combat, and puzzle-solving.
Who is the Animal Well developer?
Animal Well is being made by a solo developer named Billy Basso. While this is Basso's first self-developed game, he's previously had roles at larger studios, including working as an Associate Software Engineer at Netherealm Studios, the developer behind Mortal Kombat, from 2015-2017.
What is Animal Well's gameplay like?
Animal Well is a Metroidvania, which means it's largely focused on exploration with a variety of interconnected environments. What seems particularly unique about Animal Well, however, is how its world is described as one massive "puzzle box" that holds hundreds of secrets.
Enemies, items, and environments will apparently interact in systemic ways, and the player character is intentionally underpowered, meaning you'll need to find inventive ways to progress through dangerous areas. Animal Well is a completely non-linear experience, and items will play a large part in how you progress. Apparently, each item will also have multiple uses. For example, one shot on the game's Steam pages shows a little glowing ball you can shoot out of your character. This ball can be used as a kind of flail to hit enemies at higher or lower elevations, but it also glows and can be used as a light source to make your way through dark areas.
Animal Well's official website says it "takes inspiration from the horror genre, adventure games, and Nintendo classics like Zelda and Metroid." The site also reiterates multiple times how much time and care is being put into the secrets of the game's world, and how Basso expects players to continue to find secrets for years to come.
Animal Well is currently in development for PS5 and PC.
There are few video game YouTubers as well-known as Dunkey, and it was a massive surprise when the well-known reviewer and video essayist announced he was moving into the publishing business. Dunkey's publishing label, Bigmode Games, seeks to find the most unique and imaginative indie games out there, something Dunkey says he's always focused on.…
There are few video game YouTubers as well-known as Dunkey, and it was a massive surprise when the well-known reviewer and video essayist announced he was moving into the publishing business. Dunkey's publishing label, Bigmode Games, seeks to find the most unique and imaginative indie games out there, something Dunkey says he's always focused on.…