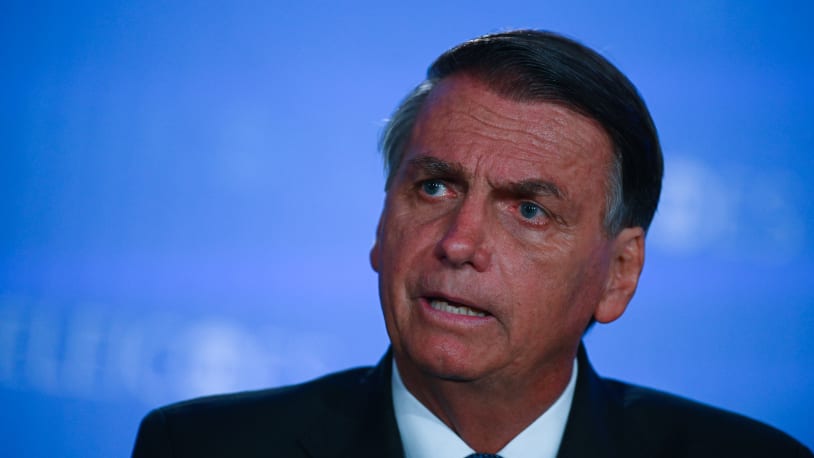 Brazilian Supreme Court opens investigation into Bolsonaro relating to attack on government
The Brazilian Supreme Court on Saturday announced that it would be investigating former President Jair Bolsonaro for any alleged role he may have played in the recent attack on Brazil's seat of government. 
The probe into Bolsonaro will be part of the larger investigation into the events of the attack. 
In a press release, the Supreme Court said that "Bolsonaro's inclusion [in the investigation] aims to determine whether he would have incited the practice of crimes against the democratic state of law."
"From false statements, repeated through social networks, a narrative is formulated that delegitimizes democratic institutions and encourages groups of supporters to attack people who represent the institutions, intending to remove them and replace them with others aligned with the political group of the former president," the Court added. 
Though Bolsonaro lost his re-election bid to President Luiz Inácio Lula da Silva, the former president did not go quietly. While he would eventually come to accept the results of his defeat — though never conceding his loss — Bolsonaro allegedly spread the baseless claim that widespread voter fraud had cost him the election. 
Bolsonaro's supporters had been camped out for days in the nation's capital, Brasília, following Lula's inauguration. On Jan. 8, they stormed the headquarters of all three branches of the nation's government: the National Congress, the Supreme Court building, and the Presidential Palace, breaking in and ransacking the buildings in a scene that The New York Times and many others noted resembled the Jan. 6, 2021 attack on the U.S. Capitol. 
Bolsonaro, who is currently living in the United States, does not appear to have responded to the probe in an official capacity. 
The Brazilian Supreme Court on Saturday announced that it would be investigating former President Jair Bolsonaro for any alleged role he may have played in the recent attack on Brazil's seat of government.  The probe into Bolsonaro will be part of the larger investigation into the events of the attack.  In a press release, the…
The Brazilian Supreme Court on Saturday announced that it would be investigating former President Jair Bolsonaro for any alleged role he may have played in the recent attack on Brazil's seat of government.  The probe into Bolsonaro will be part of the larger investigation into the events of the attack.  In a press release, the…