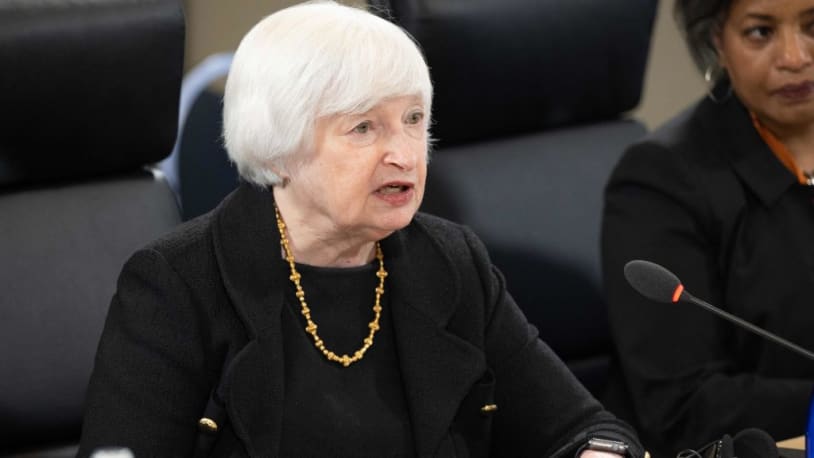 Yellen urges Congress to act ahead of Jan. 19 debt limit deadline
The U.S. is expected to reach its debt limit on Thursday, Jan. 19, at which point it will employ "extraordinary measures" to avoid default, Treasury Secretary Janet Yellen told Congress on Friday, per The Associated Press.
In a letter to congressional leaders, Yellen said its "critical that Congress act in a timely manner" to either suspend the debt limit or raise it, and that failure to do so "would cause irreparable harm to the U.S. economy, the livelihoods of all Americans, and global financial stability." She is unsure how long exactly she'll be able to stave off default, but "it is unlikely that cash and extraordinary measures will be exhausted before early June," she added.
Addressing the debt ceiling will undoubtedly lead to newfound partisan drama, especially in the House, where Republicans, who Democrats fear will use negotiations to push through spending cuts, have control. But both parties collaborated to raise the debt limit three times while Donald Trump was president, and "this time should be no different," Senate Majority Leader Chuck Schumer and House Minority Leader Hakeem Jeffries (D-N.Y.) wrote in a statement.
White House Press Secretary Karine Jean-Pierre agreed Friday that the threshold should be lifted without policy contingencies: "We believe when it comes to the debt limit, it has been done in a bipartisan way over the years and decades, and it should be done in a bipartisan way, and it should be done without conditions. That is important here," she said. "We're not going to do any negotiations."
The U.S. is expected to reach its debt limit on Thursday, Jan. 19, at which point it will employ "extraordinary measures" to avoid default, Treasury Secretary Janet Yellen told Congress on Friday, per The Associated Press. In a letter to congressional leaders, Yellen said its "critical that Congress act in a timely manner" to either suspend…
The U.S. is expected to reach its debt limit on Thursday, Jan. 19, at which point it will employ "extraordinary measures" to avoid default, Treasury Secretary Janet Yellen told Congress on Friday, per The Associated Press. In a letter to congressional leaders, Yellen said its "critical that Congress act in a timely manner" to either suspend…