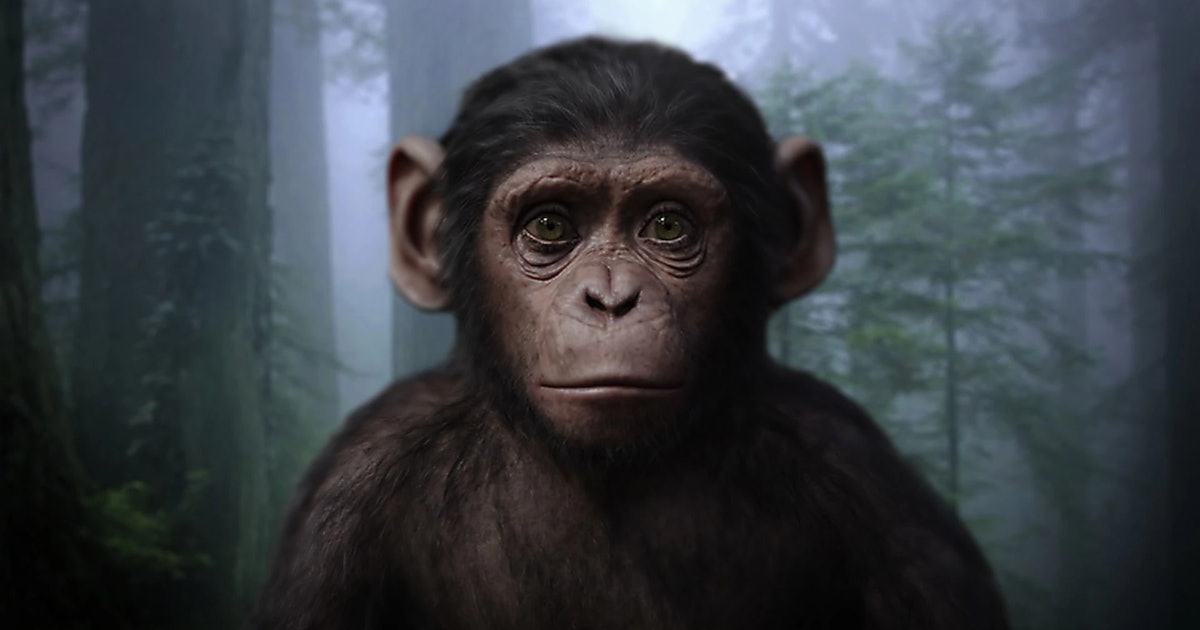 'Kingdom of the Planet of the Apes' could be the reboot the franchise needs
Sometimes, it feels like the sci-fi franchise world is a duopoly of Star Wars and the Marvel Cinematic Universe. In fact, because both are owned by Disney, that's more like a monopoly. But there are plenty of sleeper hits that could be bumped up to big-league status with the correct move. The rebooted Planet of the Apes trilogy could be poised to do just that with its latest film, which is garnering some big stars for an event that looks like a reboot-to-the-reboot.
Kingdom of the Planet of the Apes is the upcoming fourth film in the rebooted Planet of the Apes franchise, but it's more like another refresh for the long-running sci-fi saga. It's set years after the events of the previous three movies and stars Owen Teague as Cornelius, the ape we saw born in Dawn of the Planet of the Apes and as a mere toddler in War for the Planet of the Apes.
According to The Hollywood Reporter, Fargo and Shameless star William H. Macy has been cast in Kingdom, which only fuels speculation that this chapter will be the start of a new era for the franchise. Thankfully, it's coming at the perfect time.
The previous two Planet of the Apes movies were directed by Matt Reeves, who is now otherwise occupied with a little indie movie called The Batman. Director Wes Ball, best known for the criminally underseen Maze Runner trilogy, will step in for Kingdom. If this franchise is going to survive without the director that made the past couple of movies successful (and co-wrote the last one), it needs to take a big swing.
This casting news and the time jump synopsis may be enough, but there's plenty more that could be done. With the loss of his parents and brother, Cornelius has to rebuild the empire his family has ruled over, just as Wes Ball has to rebuild from the loss of Matt Reeves to DC.
Hopefully, Kingdom of the Planet of the Apes will be the shot in the simian arm the franchise needs so desperately. Even reboots need reboots occasionally; just look at the Star Trek or Spider-Man track record — each of these reinvented themselves twice over in order to grow with the culture around it.
The Planet of the Apes has the history behind it, as well as the constant strive for innovation. A fourth movie may just prove it has the clout to sit alongside the mainstay powerhouses like the MCU or Star Wars — especially since this will be the first Apes movie since Disney bought Fox, making it now a part of the House of Mouse family. Can it prove it's more than just an annoying little brother to the big guys?
Kingdom of the Planet of the Apes premieres in theaters May 24, 2024.
Sometimes, it feels like the sci-fi franchise world is a duopoly of Star Wars and the Marvel Cinematic Universe. In fact, because both are owned by Disney, that's more like a monopoly. But there are plenty of sleeper hits that could be bumped up to big-league status with the correct move. The rebooted Planet of…
Sometimes, it feels like the sci-fi franchise world is a duopoly of Star Wars and the Marvel Cinematic Universe. In fact, because both are owned by Disney, that's more like a monopoly. But there are plenty of sleeper hits that could be bumped up to big-league status with the correct move. The rebooted Planet of…