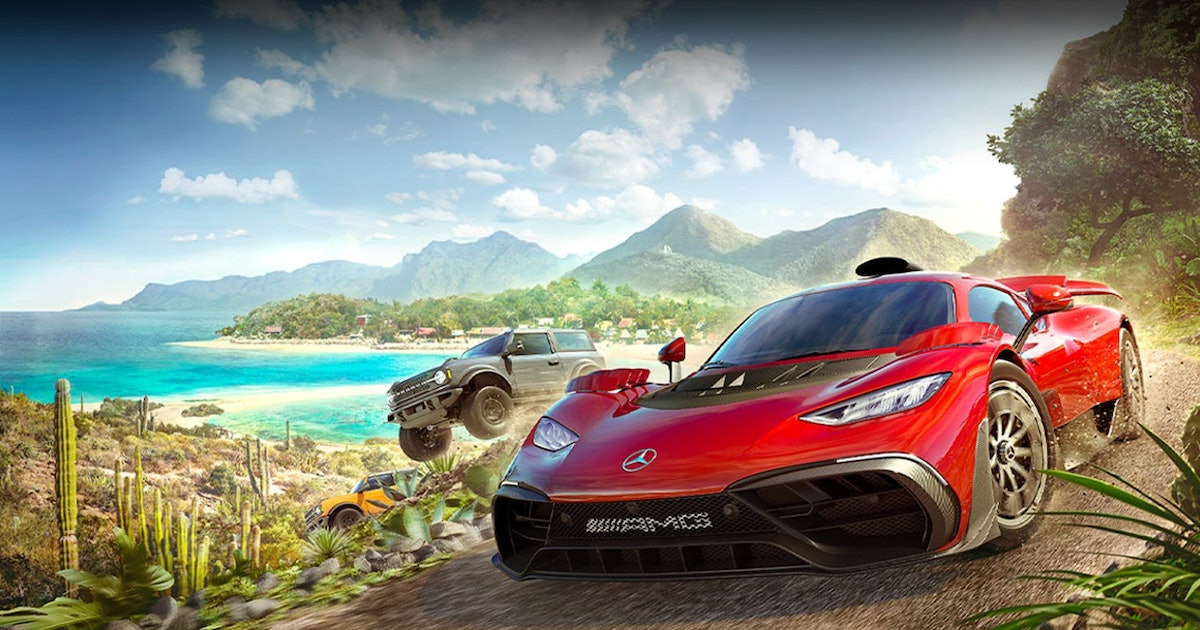 Xbox and Bethesda Developer Direct date, time, how to watch, and what to expect
The last few years have been fairly slow for Xbox, but the publisher has slowly been buying up different studios and revealing a host of projects and exclusives. 2023 could be the biggest year Xbox has seen in a while, and it's set to kick off with a brand new showcase called the Xbox and Bethesda Developer Direct. Xbox has announced a handful of titles that we're guaranteed to see during the livestream, so if you're looking to tune in, here's everything you need to know.
When is the Xbox and Bethesda Developer Direct?
The Xbox and Bethesda Developer Direct will take place on January 25, 2023, at 12 p.m. Eastern (3 p.m. Pacific). If you won't be able to tune into the live show, the video will be archived and you can catch up on all the updates at a later date.
How can you watch the Xbox and Bethesda Developer Direct?
There are essentially two ways to watch the Developer Direct, and that's by tuning in on either YouTube or Twitch. You can head to the official Xbox channels on YouTube and Twitch, or the Bethesda channels on both as well.
What to expect from the Xbox and Bethesda Developer Direct
To get it right out of the way, the January Developer Direct will not feature Starfield in any way. Xbox's post announcing the event states "To dedicate the proper amount of time for a deep dive into Bethesda Game Studios' Starfield, a standalone show is in the works."
That being said, Xbox has shared four games that will be featured during the Direct, including The Elder Scrolls Online, Minecraft Legends, Redfall, and a brand new Forza Motorsport.
For Elder Scrolls Online, studio director Matt Firor will reveal 2023's major chapter update for the MMORPG, which includes a new region of Tamriel to explore. An ESO Chapter Reveal Event will take place directly after the Developer Direct, diving even further into the new event.
The Minecraft Legends segment will showcase a new look at the game's PvP multiplayer, with new footage.
Redfall is easily one of Xbox's biggest games of the year, as a new multiplayer shooter from the studio behind Dishonored and Deathloop. The Developer Direct will have "several minutes" of gameplay footage that shows both single and multiplayer, along with customization, bosses, open-world details, and more. Redfall still doesn't have a firm release date, so it's possible that could be announced during the event as well.
Forza is the biggest question mark as we don't know exactly what the new game will be. However, the official post from Xbox states, "The team at Turn 10 Studios have been hard at work, bringing fans the next generation of Forza Motorsport, built from the ground up to take advantage of Xbox Series X|S."
Xbox has been completely clear with setting expectations for this event, so don't get your hopes up for more beyond the four games already announced. There'll likely be at least one other trailer or announcement, but the big focus is clearly on the four games already announced.
Will there be more Xbox Developer Directs?
We know now that Microsoft plans on holding a deep-dive presentation for Starfield, but it seems likely that "Developer Direct" is going to be the company's new style of presentation moving forward. Over the years Nintendo has set the gold standard for livestreams and presentations, and Sony and Microsoft have tried to emulate that, to varying degrees of success.
Sony has its "State of Play" presentations, and the term "Developer Direct" obviously seems quite close to "Nintendo Direct." Considering Microsoft announced a Starfield presentation for a later date, we should expect even more Developer Directs this year.
The last few years have been fairly slow for Xbox, but the publisher has slowly been buying up different studios and revealing a host of projects and exclusives. 2023 could be the biggest year Xbox has seen in a while, and it's set to kick off with a brand new showcase called the Xbox and…
The last few years have been fairly slow for Xbox, but the publisher has slowly been buying up different studios and revealing a host of projects and exclusives. 2023 could be the biggest year Xbox has seen in a while, and it's set to kick off with a brand new showcase called the Xbox and…