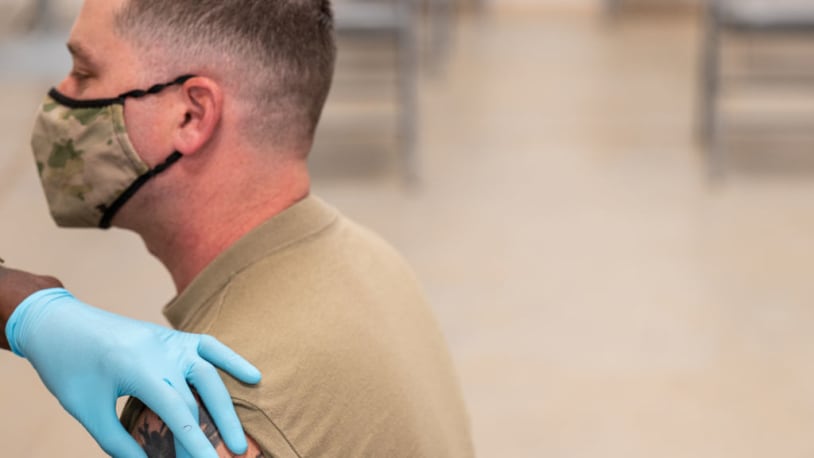 Pentagon ends its COVID vaccine mandate
The Pentagon has officially discarded its military COVID-19 vaccination mandate now that President Biden has signed the 2023 National Defense Authorization Act, which required the rule's dismissal, CNN reports. 
The requirement to rescind the mandate was viewed as a win for conservative lawmakers who argued that the edict hampered the military's recruitment efforts, despite the Pentagon's assertions otherwise. Many GOP legislators from both chambers of Congress threatened to block the defense spending bill from moving forward unless Democrats did away with the rule.
In a memo, Secretary of Defense Lloyd Austin emphasized that while the mandate was ending, other Department of Defense "policies, procedures, and processes regarding immunizations remain in effect." This includes guidelines for over a dozen other DOD-mandated vaccines, as well as "the ability of commanders to consider, as appropriate, the individual immunization status of personnel in making deployment, assignment, and other operational decisions, including when vaccination is required for travel to, or entry into, a foreign nation," 
The controversial mandate led to the expulsion of over 8,400 troops who refused to get the shot, while thousands of others sought religious and medical exemptions, per The Associated Press. Still, however, 98 percent of the U.S. military had been vaccinated as of mid-December 2022.
Austin remained unapologetic about his stance on the vaccine in his memo, concluding, "The department's COVID-19 vaccination efforts will leave a lasting legacy in the many lives we saved, the world-class force we have been able to field, and the high level of readiness we have maintained, amidst difficult public health conditions." 
The Pentagon has officially discarded its military COVID-19 vaccination mandate now that President Biden has signed the 2023 National Defense Authorization Act, which required the rule's dismissal, CNN reports.  The requirement to rescind the mandate was viewed as a win for conservative lawmakers who argued that the edict hampered the military's recruitment efforts, despite the Pentagon's assertions…
The Pentagon has officially discarded its military COVID-19 vaccination mandate now that President Biden has signed the 2023 National Defense Authorization Act, which required the rule's dismissal, CNN reports.  The requirement to rescind the mandate was viewed as a win for conservative lawmakers who argued that the edict hampered the military's recruitment efforts, despite the Pentagon's assertions…