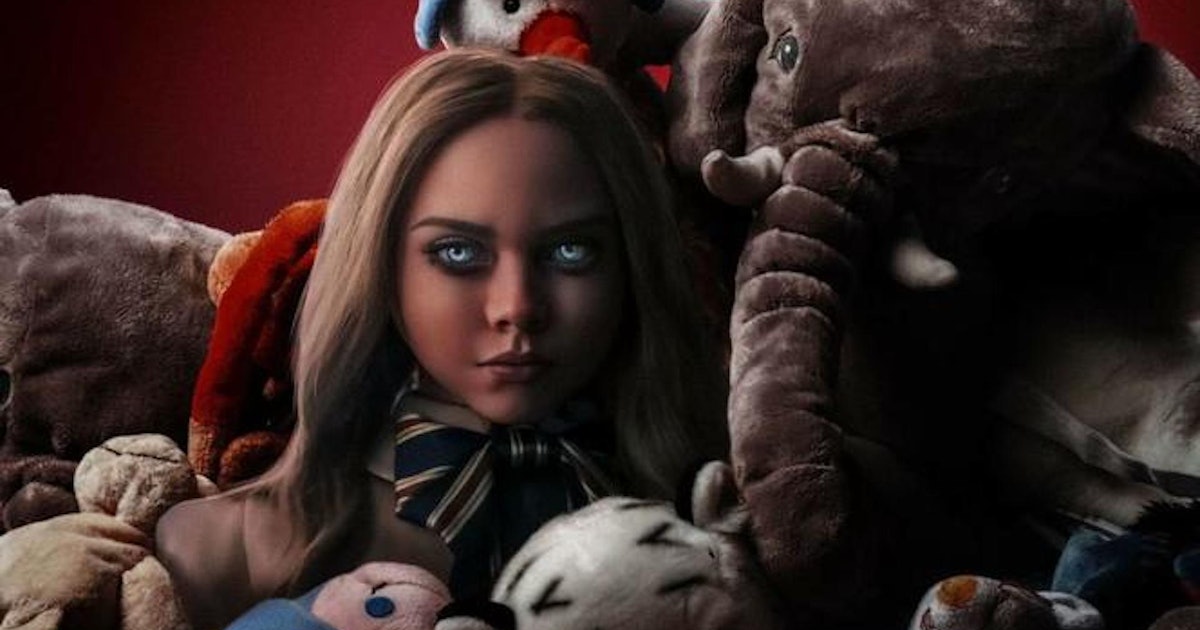 'M3GAN 2' possible release window, cast, and plot for the killer doll sequel
M3GAN is strutting and stabbing her way into theatergoers' hearts.
Universal's campy horror outperformed its modest $12 million budget, earning more than $30 million domestically over its opening weekend. Sure, M3GAN's success was bolstered by made-for-viral marketing ploys (and a wicked trailer), but it was M3GAN's shocking emotional core, goofy kills, and sharp-witted satire that wound up garnering overwhelmingly positive reviews from critics and strong word-of-mouth from audiences.
It seems likely M3GAN will return to unleash her rage (with flair). But when?
Spoilers ahead.
What is the M3GAN sequel release date?
While a sequel hasn't been confirmed, it seems improbable that this will be a one-and-done movie about the singing and slaughtering smart-tech doll. Rumors are swirling that M3GAN 2 (not a confirmed title) has already been fast-tracked for production. It would be nice to have M3GAN spread a little holiday cheer during Halloween 2003, but more realistically, a sequel could arrive as early as January 2024.
What is the M3GAN sequel's plot?
M3GAN's ending perfectly sets up an encore. To recap, M3GAN's appeals to Cady to murder her emotionally repressed and often neglectful genius aunt, Gemma, go unheeded, though for a split second it looks like the BFFs are about to become accomplices. Instead, Cady retains her sense of humanity and acknowledges that while M3GAN is fake, Gemma is real. Cady picks up the gloves controlling Bruce, Gemma's robot, and rips M3GAN in half, while Gemma destroys her AI chip.
It seems like a happy ending, until Gemma's Alexa-like smart home device emits a sinister light and turns toward the camera.
So while M3GAN's creepy physical form may be gone, she's still alive and lurking somewhere in the cloud, plotting her revenge. As such, the possibilities are almost limitless, and there are several sci-fi plots M3GAN 2 could pursue if her conniving brain hasn't been entirely unplugged.
Could M3GAN take on another body (or several bodies)? Could M3GAN hack other Funki toys to help her take over the world? Could she terrorize another family in Gemma and Cady's former home, à la Smart House? Only time will tell.
Who is in the M3GAN sequel's cast?
While it's possible that M3GAN's sequel could feature an entirely new cast with minor appearances from the stars of the first film, it's also easy to imagine that M3GAN will continue to bully Cady and Gemma when she makes her comeback. If so, we can expect the following castmates for M3GAN 2:
Allison Williams (Get Out) as Gemma
Violent McGraw (The Haunting of Hill House) as Cady
Brian Jordan Alvarez (Jane the Virgin) as Cole
Jen Brown (Cowboy Bebop) as Tess
Amie Donald (Sweet Tooth) and Jenna Davis (Treehouse Detectives) as M3GAN
Will there be more M3GAN movies?
Will M3GAN live to see more murderous dance breaks beyond a second installment?
Producer James Wan, known best for creating the Conjuring universe and co-creating the Saw and Insidious franchises, is confident in M3GAN's potential to become a series. In an interview with Collider, Wan, who reunited with Malignant screenwriter Akela Cooper to pen the story for M3GAN, noted that he'd like it to grow beyond its inaugural installment.
If the budgets remain low, and interest in seeing more of the killer doll stays relatively high, then it's conceivable that M3GAN could gain as much traction as her spiritual cousin, Chucky, who managed eight films and a TV show.
But let's stick to M3GAN 2 for now. While its future as a franchise remains uncertain, it seems likely that M3GAN will slay again.
M3GAN is strutting and stabbing her way into theatergoers' hearts. Universal's campy horror outperformed its modest $12 million budget, earning more than $30 million domestically over its opening weekend. Sure, M3GAN's success was bolstered by made-for-viral marketing ploys (and a wicked trailer), but it was M3GAN's shocking emotional core, goofy kills, and sharp-witted satire that…
M3GAN is strutting and stabbing her way into theatergoers' hearts. Universal's campy horror outperformed its modest $12 million budget, earning more than $30 million domestically over its opening weekend. Sure, M3GAN's success was bolstered by made-for-viral marketing ploys (and a wicked trailer), but it was M3GAN's shocking emotional core, goofy kills, and sharp-witted satire that…