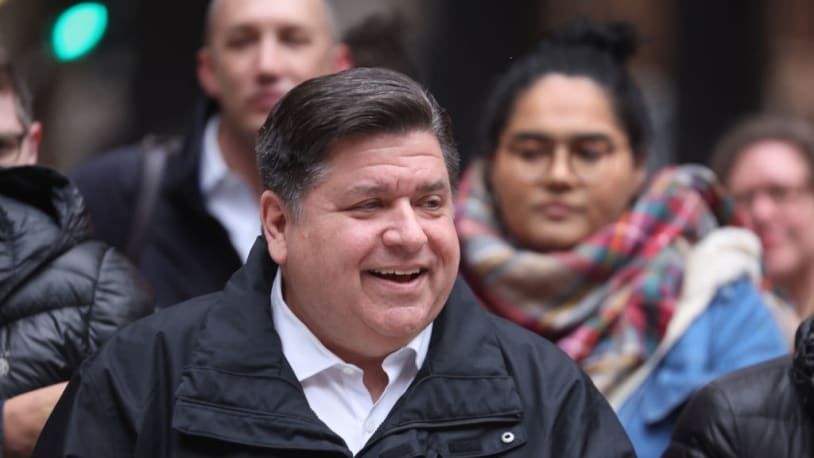 Illinois becomes 9th state to ban assault rifles
Illinois Gov. J.B. Pritzker (D) signed a statewide assault weapons ban on Wednesday, making it the ninth state to adopt the measure, reports Axios.
"For a long time now, I and many other leaders in the Illinois General Assembly have prioritized getting the most dangerous weapons off our state's streets," Pritzker said in a statement. The push to remove assault weapons has been a long time coming, especially following the shooting at a parade in a Chicago suburb. 
Other states have also put new restrictions on gun purchases including Minnesota, Virginia, and Washington, reports CBS News. California, Connecticut, Delaware, Hawaii, Maryland, Massachusetts, New Jersey, New York, and Washington D.C. currently have bans on assault rifle sales in place. Almost all the laws in the states have been challenged in some capacity. Illinois Republicans have already said they plan to challenge it. 
"Almost the entire bill is a constitutional issue," said Richard Pearson, executive director of the Illinois State Rifle Association. "The first step would be to get a temporary restraining order or a preliminary injunction, and then actually go after a permanent injunction." Many of the challenges are rooted in the Supreme Court's ruling in New York State Rifle & Pistol Association Inc. v. Bruen (2022), where it held that requiring a license to carry violates the Constitution.
However, Democratic lawmakers stand by the new law. "Gun violence is an epidemic that is plaguing every corner of this state and the people of Illinois are demanding substantive action," said Illinois House Speaker Emanuel "Chris" Welch, state Senate President Don Harmon, and Pritzker in a joint statement. "We are making Illinois' gun laws a model for the nation."
Illinois Gov. J.B. Pritzker (D) signed a statewide assault weapons ban on Wednesday, making it the ninth state to adopt the measure, reports Axios. "For a long time now, I and many other leaders in the Illinois General Assembly have prioritized getting the most dangerous weapons off our state's streets," Pritzker said in a statement. The…
Illinois Gov. J.B. Pritzker (D) signed a statewide assault weapons ban on Wednesday, making it the ninth state to adopt the measure, reports Axios. "For a long time now, I and many other leaders in the Illinois General Assembly have prioritized getting the most dangerous weapons off our state's streets," Pritzker said in a statement. The…