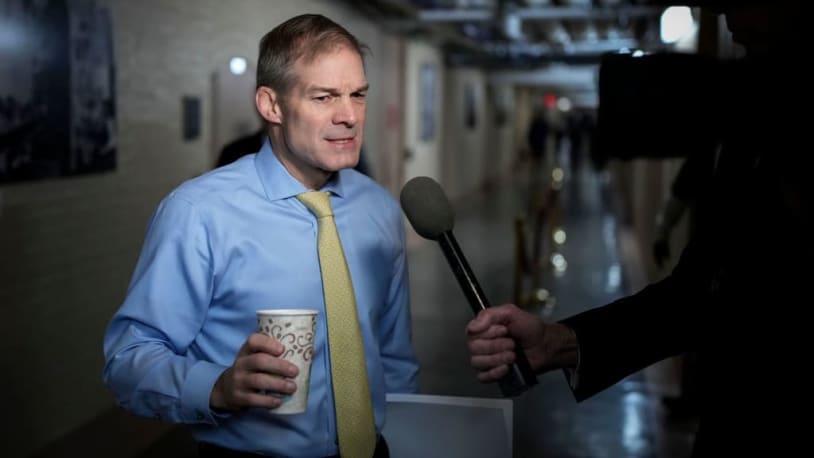 House Republicans form committee to investigate 'weaponization' of government
The House voted along party lines on Tuesday to approve the formation of the Select Subcommittee on the Weaponization of the Federal Government.
Congressional Republicans have claimed that the government is actively working to silence conservatives, including former President Donald Trump, and the subcommittee's chair, Rep. Jim Jordan (R-Ohio), said on Tuesday his interest is in "protecting the First Amendment." Jordan is a vocal Trump ally who was involved in his attempt to overturn the 2020 election, and ignored subpoenas from the House committee investigating the Jan. 6 Capitol riot.
As part of its inquiry, the subcommittee "will have open-ended jurisdiction to scrutinize any issue related to civil liberties or to examine how any agency of the federal government has collected, analyzed, and used information about Americans," The New York Times reports. Republicans say this subcommittee is modeled after the Church Committee, which in the 1970s investigated the CIA, IRS, and FBI.
Rep. Jim McGovern (D-Mass.) said the more apt comparison is with the House Un-American Activities Committee. "I call it the McCarthy committee, and I'm not talking about Kevin; I'm talking about Joe," he stated. "This committee is nothing more than a deranged ploy by the MAGA extremists who have hijacked the Republican Party and now want to use taxpayer money to push their far-right conspiracy nonsense."
The subcommittee will seemingly be able to issue subpoenas to the Justice Department for information on cases involving Trump, the Times reports, and Rep. Dan Goldman (D-N.Y.) said its "primary purpose … is to interfere with the special counsel's ongoing investigation into a conspiracy to overturn the 2020 election. This is a shocking abuse of power. But it's not just the usual efforts by members on the other side of the aisle to once again do Donald Trump's dirty work; this time they're trying to protect themselves."
The House voted along party lines on Tuesday to approve the formation of the Select Subcommittee on the Weaponization of the Federal Government. Congressional Republicans have claimed that the government is actively working to silence conservatives, including former President Donald Trump, and the subcommittee's chair, Rep. Jim Jordan (R-Ohio), said on Tuesday his interest is…
The House voted along party lines on Tuesday to approve the formation of the Select Subcommittee on the Weaponization of the Federal Government. Congressional Republicans have claimed that the government is actively working to silence conservatives, including former President Donald Trump, and the subcommittee's chair, Rep. Jim Jordan (R-Ohio), said on Tuesday his interest is…