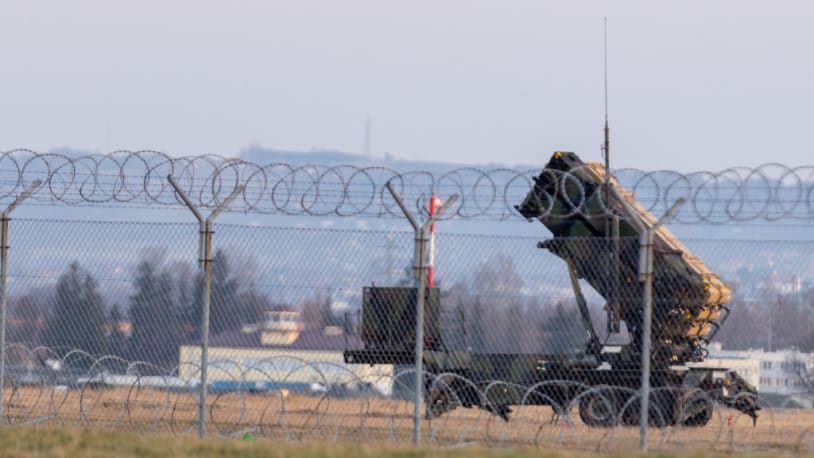 Pentagon plans to train Ukrainians on Patriot missile system at U.S. army base
U.S. officials say the Pentagon will begin training Ukrainian troops to use the Patriot missile system at a military base in the United States as early as next week, per CNN. The training program will take place over "several months" at Fort Sill in Oklahoma, per Laura Cooper, the deputy assistant secretary of defense for Russia, Ukraine, and Eurasia.
President Biden announced in December that the U.S. would send Ukraine the Patriot missile system after meeting with Ukrainian President Volodymyr Zelensky in Washington, D.C. The U.S. for months resisted pressure from Kyiv to share the system, citing logistical challenges as well as concerns over the message it might send to Russia. But a senior administration official told CNN that the "reality of what is going on" in Ukraine eventually pushed the U.S. to agree to provide one Patriot battery. Germany also recently followed suit and announced that it would send Ukraine a Patriot missile system from its inventory, as well.
The battery typically requires 90 troops to operate, but it is not immediately clear how many Ukrainian soldiers would be sent to train in Oklahoma, per The Washington Post. 
Despite being lauded as one of the world's most advanced air defense systems, experts have warned that, due to its limited range and learning curve, the weapon is "not a game-changer" for Ukraine. The system is also not meant to move around the battlefield, considering its size and complexity. As retired Army Lt. Gen. Mark Hertling, former commander of US Army Europe, told CNN: "If anyone thinks this is going to be a system that is spread across a 500-mile border between Ukraine and Russia, they just don't know how the system operates."
Still, Pentagon Press Secretary Brig. Gen. Pat Ryder told reporters Friday that providing Ukraine with equipment and training affords the country "an opportunity to change the equation on the battlefield" and "hopefully take back territory."
U.S. officials say the Pentagon will begin training Ukrainian troops to use the Patriot missile system at a military base in the United States as early as next week, per CNN. The training program will take place over "several months" at Fort Sill in Oklahoma, per Laura Cooper, the deputy assistant secretary of defense for Russia, Ukraine,…
U.S. officials say the Pentagon will begin training Ukrainian troops to use the Patriot missile system at a military base in the United States as early as next week, per CNN. The training program will take place over "several months" at Fort Sill in Oklahoma, per Laura Cooper, the deputy assistant secretary of defense for Russia, Ukraine,…