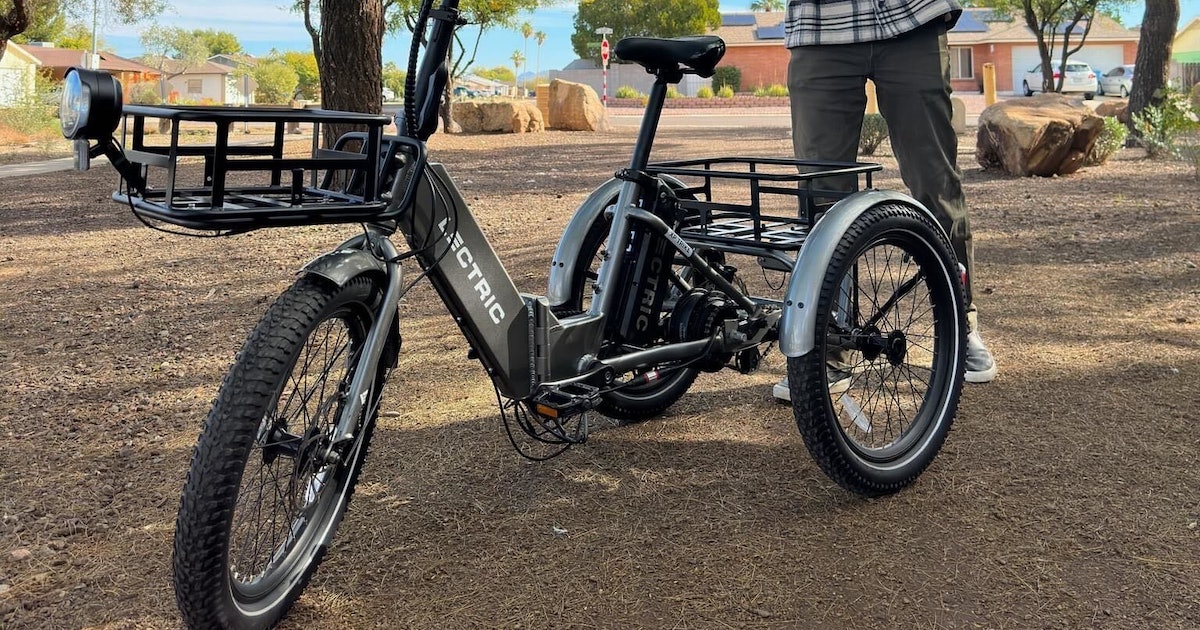 Lectric's e-trike may be the most affordably priced three-wheeler yet
Lectric eBikes is getting into three-wheelers and its first upcoming offering is an absurd value. Lectric's CEO, Levi Conlow, teased the XP Trike on Facebook yesterday, which was first spotted by Electrek. While the three-wheeler looks like it has a solid design, it's the $1,499 starting price that has our attention.
At that price, Lectric's XP Trike will be the most affordable electric trike we've seen so far. While there are plenty of other three-wheeled options from companies like TerraTrike and Addmotor, they go for at least $3,000. Even Rad Power Bikes' recently-announced trike is up for preorder at $2,499.
Always affordable — We don't have many specs outside the XP Trike's starting price. According to Conlow's Facebook post, the trike will use a rear hub motor to drive both rear wheels and a differential axle. Conlow also said that the battery will be 14Ah, but didn't specify the voltage.
Like the other Lectric e-bikes, the XP Trike will be fully foldable but will arrive fully assembled. We shouldn't be too surprised at Lectric's sharp design and affordable price for its trike. The company has developed a reputation for creating affordable electric mobility solutions, like its XP 3.0 Long-Range Series which offers up to a 65-mile range starting at $1,199. Even cheaper, Lectric offers its XP Lite Series with a starting price of $799. Now, it seems that an equally economical approach will be taken with its XP Trike, too.
To be announced — There are very limited details and specs with the XP Trike as of now, but Lectric already set up a landing page for those interested in following the release. Lectric says more details will come at the XP Trike's reveal on January 13.
While we don't know how the entire package looks yet, the affordable price point of the XP Trike gives it a huge advantage when it comes to being the go-to option. Trikes are generally much more expensive than their two-wheeled counterparts, but the $1,499 price tag may be worth it for the extra stability and comfort that comes with the XP Trike.
Lectric eBikes is getting into three-wheelers and its first upcoming offering is an absurd value. Lectric's CEO, Levi Conlow, teased the XP Trike on Facebook yesterday, which was first spotted by Electrek. While the three-wheeler looks like it has a solid design, it's the $1,499 starting price that has our attention. At that price, Lectric's…
Lectric eBikes is getting into three-wheelers and its first upcoming offering is an absurd value. Lectric's CEO, Levi Conlow, teased the XP Trike on Facebook yesterday, which was first spotted by Electrek. While the three-wheeler looks like it has a solid design, it's the $1,499 starting price that has our attention. At that price, Lectric's…