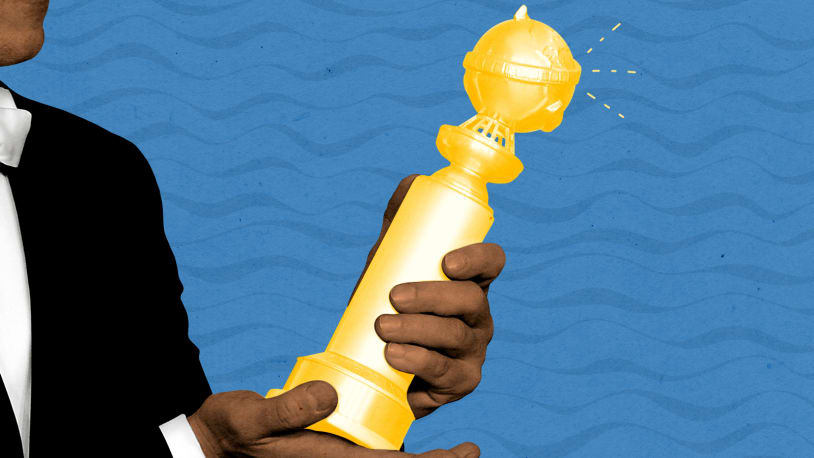 Golden Globes live blog: Who are the night's big winners?
Don't look now, but Hollywood's booziest awards show is back on NBC — potentially for the final time. 
The embattled Golden Globe Awards return to the air Tuesday, one year after NBC refused to broadcast the ceremony amid criticism of the organization behind it. In 2021, the Los Angeles Times revealed the Hollywood Foreign Press Association had zero Black members at that time, and there were also questions about the ethics of some of the group's business practices. The backlash was intense — Tom Cruise gave back his Golden Globes — and it seemed like the ceremony might never return.
Since then, the HFPA instituted numerous reforms, including adding Black members to its organization. So in 2022, NBC confirmed it would air the 2023 ceremony. But there's a catch: NBC only signed a one-year deal with the HFPA, and Puck reports that inside NBCUniversal, it's understood that this year's Golden Globes "will almost certainly be NBC's last," leaving the show's future up in the air. 
The Golden Globes is back at the Beverly Hilton hotel this year with comedian Jerrod Carmichael hosting. It's happening on a Tuesday, rather than Sunday as usual, because NBC was already airing Sunday Night Football that day. Nominees include blockbusters like Top Gun: Maverick and Avatar: The Way of Water and Oscar contenders like Everything Everywhere All at Once and Steven Spielberg's The Fabelmans. (At least one nominee will be absent: Brendan Fraser, who is nominated for Best Actor for The Whale, but is skipping the show after he accused the former president of the HPFA of groping him in 2003.
After all the tumult, all eyes are on whether the HFPA can make the case with Tuesday's Golden Globes that this show still has a place as a crucial stop on the way to the Oscars every year. If the organization can't do so, don't be surprised if these Globes soon stop spinning for good. 
We'll be covering all the latest from the 2023 Golden Globes right here as it happens, so check back in for updates after the ceremony begins at 8:00 p.m. Eastern on NBC. It can also be streamed on Peacock. Until then, check out our predictions here. 
Don't look now, but Hollywood's booziest awards show is back on NBC — potentially for the final time.  The embattled Golden Globe Awards return to the air Tuesday, one year after NBC refused to broadcast the ceremony amid criticism of the organization behind it. In 2021, the Los Angeles Times revealed the Hollywood Foreign Press…
Don't look now, but Hollywood's booziest awards show is back on NBC — potentially for the final time.  The embattled Golden Globe Awards return to the air Tuesday, one year after NBC refused to broadcast the ceremony amid criticism of the organization behind it. In 2021, the Los Angeles Times revealed the Hollywood Foreign Press…