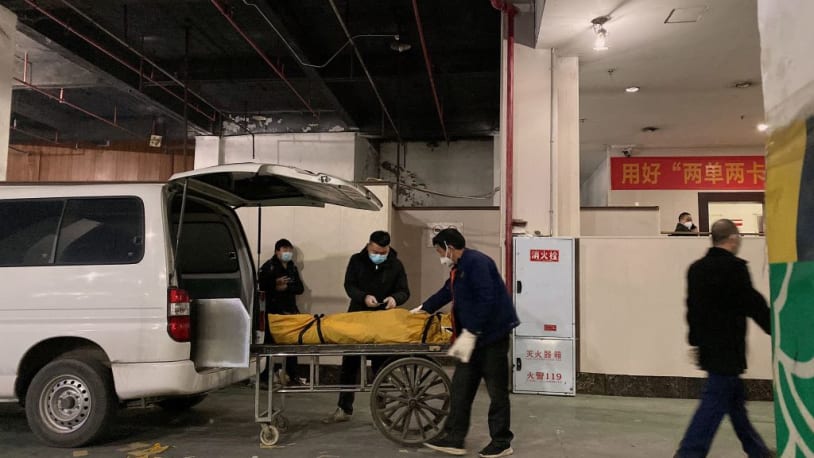 China is suffering an estimated 5,000 unofficial deaths a day in brutal COVID-19 surge
China officially attributes just 5,200 deaths to COVID-19 since the beginning of the pandemic, including fewer than 40 COVID deaths since Beijing lifted President Xi Jinping's strict but ultimately futile "zero COVID" strategy Dec. 7, The Washington Post reported Monday night. But "projections made by international experts put the real death toll closer to 5,000 people each day, with several models predicting more than 1 million COVID deaths in China in 2023."
Chinese public health officials acknowledge that COVID spread rapidly after the lockdowns and mandatory testing were eased. But government censors are removing videos of long lines of mourners waiting to cremate dead family members, the Post reports. A review of satellite images, videos posted to China's version of TikTok, and interviews with mourning relatives and overworked morgue workers affirm the surge in deaths. 
Crematoriums in several large cities are running around the clock and families wait in line for hours to secure a spot for their dead relatives, the Post reports. Scalpers sell spots in line for $300. Some crematoriums have dispensed with memorial services and give the families 2 minutes to say good bye before cremation. 
Photos posted by The New York Times on Tuesday show patients filling hospital corridors, lonely deaths, rushed memorial services, and exhausted doctors and nurses in Shanghai last weekend, evoking the early days of the COVID pandemic in the U.S. and other Western countries. Shanghai's 26 million residents, and China's 1.4 billion, have little immunity from prior infection or China's relatively ineffective COVID vaccine.
"China was so proud of its COVID control measures until spring of 2021," Yanzhong Huang, a fellow at the Council on Foreign Relations, tells the Post. "But look at now. Everything has fallen apart and its pandemic response model has become a laughingstock."
"The good side is that they are dealing with the Omicron, not the original or Delta variants," says Mai He, a professor of pathology and immunology at Washington University School of Medicine in St. Louis. "The bad thing is, due to zero COVID, most Chinese, their immune system has not been primed."
China officially attributes just 5,200 deaths to COVID-19 since the beginning of the pandemic, including fewer than 40 COVID deaths since Beijing lifted President Xi Jinping's strict but ultimately futile "zero COVID" strategy Dec. 7, The Washington Post reported Monday night. But "projections made by international experts put the real death toll closer to 5,000 people…
China officially attributes just 5,200 deaths to COVID-19 since the beginning of the pandemic, including fewer than 40 COVID deaths since Beijing lifted President Xi Jinping's strict but ultimately futile "zero COVID" strategy Dec. 7, The Washington Post reported Monday night. But "projections made by international experts put the real death toll closer to 5,000 people…