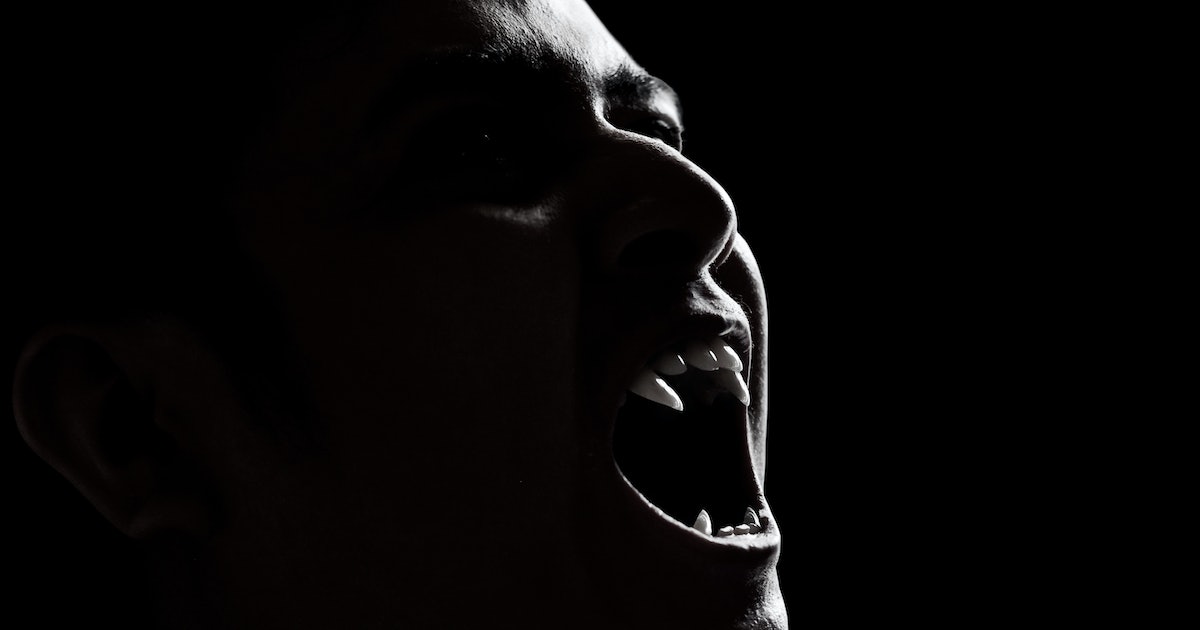 You need to watch the most underrated vampire movie on HBO Max ASAP
"I believe there are forces of light and darkness in the world, and I don't want to be a contributor to the force of darkness."
What sinister force of darkness was talk show host Oprah Winfrey referring to? The answer is neither tied to the occult nor the real-life horrors of our world, but rather a movie where Tom Cruise and Brad Pitt get hot and heavy while wearing creepy colored contacts.
Before you tune into Anne Rice's Mayfair Witches on AMC, you need to revisit this star-studded, controversial adaptation of erotic Gothic horror writer Anne Rice's most famous work.
1994's Interview with the Vampire, based on Rice's 1976 novel, follows Louis de Pointe du Lac (Pitt), an 18th-century New Orleans plantation master who loses his wife and child, and his will to live along with them. A tantalizing, grey-eyed stranger with suspiciously sharp incisors (Cruise's Lestat de Lioncourt) preys on Louis' misery and turns him into one of his kind: gorgeous, strong, everlasting vampires with zero remorse over their unquenchable blood-thirst.
There's just one problem; Lestat doesn't account for the fact that Louis still harbors a certain amount of respect for the living, even though he needs to eat them to survive. Their partnership becomes malignant as their ideologies threaten to pull them apart. So naturally, as every domestic couple is wont to do in times of trouble, they parent a daughter they aren't ready for in the hopes of salvaging their relationship. Calamity, and lots of cherry-dyed corn syrup spillage, ensue with the creation of a child vampire.
Cruise and Pitt may have been the hotshot stars cast to lure in the Venn diagram of lovers of their action flicks and lovers of their looks, but it's the performances of an 11-year-old, fresh-fanged and golden-curled Kirsten Dunst as Claudia, and Antonio Banderas as the simmering, "avant-garde" vampire theater troupe leader, Armand, that really steal the show.
Banderas fully embraces his role as a smooth-talking Spaniard immortal. Tired of putting on tedious "pretend" vampire slaughters on stage, Armand longs for the company of an exuberant blood-sucking man who still somehow has enough of his humanity to retain a connection to a quickly-evolving world. Banderas grasps what makes Armand a far more appealing and attractive character to both Louis and the audience, and he handles Armand's status as a more experienced vampire with a sagaciousness and restraint that Lestat has never quite been able to (or wanted to) master. Banderas oozes a mesmerizing and eerie sensuality, conquering every scene he's in.
As for Dunst, well, there's a reason why Claudia is considered her breakthrough role. Dunst's engrossing portrayal of a woman trapped in a pre-pubescent body, wrangling with the demons that have consumed her in her inability to ever be an adult, is shockingly effective.
Even as Dunst murders her piano teachers, thirsts over babies, and covers carcasses with dolls, viewers can't help but feel sympathy for the child who didn't choose to be adopted by one of fiction's most toxic couples. Never growing old is an enticing prospect, but your mind aging while your body holds fast is a nightmare that Dunst brings to life.
AMC kicked off Anne Rice's Immortal Universe with a televised adaptation of Interview that fully embraces the inherent flashiness and sordid "sin city" past of New Orleans, Lestat's flamboyance as a campy villain, Claudia's youthful devilishness, and Louis' self-flagellating hypocrisy. You can debate whether it bests director Neil Jordan's movie adaptation, but there's something prepossessing about the film's more understated violent passions that make it a haunting must-watch.
Interview with the Vampire is streaming on HBO Max.
"I believe there are forces of light and darkness in the world, and I don't want to be a contributor to the force of darkness." What sinister force of darkness was talk show host Oprah Winfrey referring to? The answer is neither tied to the occult nor the real-life horrors of our world, but rather…
"I believe there are forces of light and darkness in the world, and I don't want to be a contributor to the force of darkness." What sinister force of darkness was talk show host Oprah Winfrey referring to? The answer is neither tied to the occult nor the real-life horrors of our world, but rather…