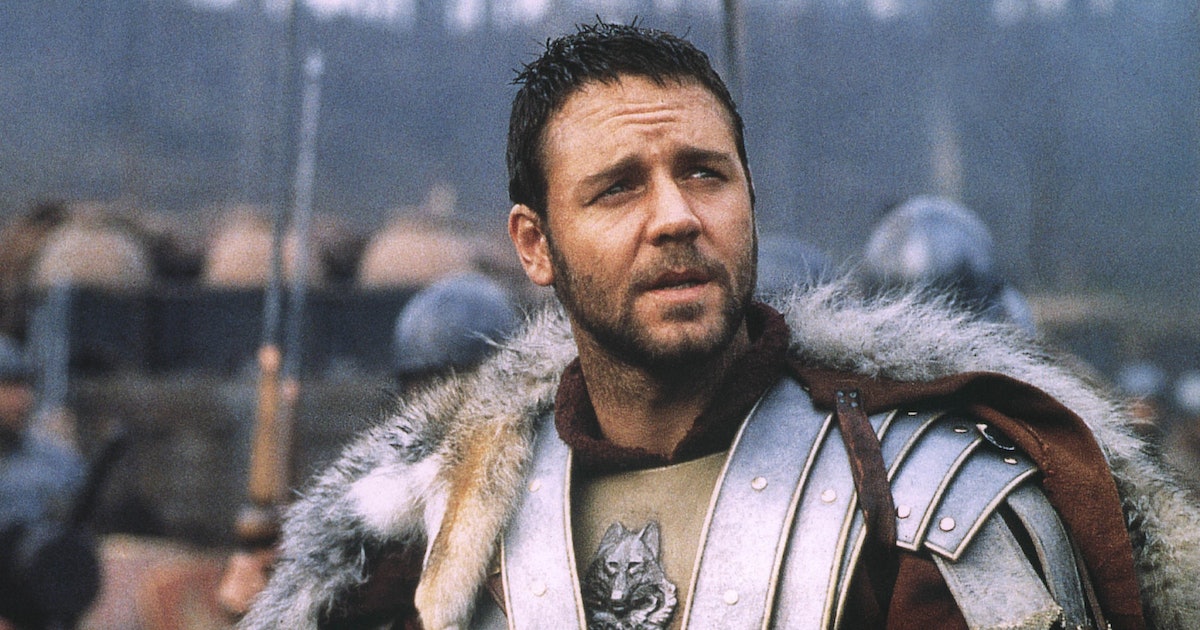 Is Russell Crowe in 'Gladiator 2'? Casting news reveals a surprising plotline
Are you still not entertained? That should change now that the sequel to Ridley Scott's 2000 blockbuster Gladiator has found its star.
On January 6, Deadline reported that the untitled follow-up has tapped Normal People star Paul Mescal, who is "in negotiations" to lead the long-gestating project. It does not yet have a release date.
The movie will take place three decades after the first Gladiator, which starred Russell Crowe in a career-making role and grossed $460 million. Mescal will play an adult Lucius, the son of Lucilla (Connie Nielsen) and nephew of the first film's antagonist Commodus (Joaquin Phoenix). Mescal will replace Spencer Treat Clark, who played young Lucius in the first film.
In case it's been a while since you've seen Gladiator, it ends with Crowe's Maximus battling Emperor Commodus one-on-one. While Commodus wounds Maximus before the fight to gain an advantage, Maximus overpowers and kills Commodus before succumbing to his injuries. As he dies, Maximus dreams of reuniting with his wife and son, who Commodus murdered.
Little is known about the plot of Gladiator 2, although it's safe to rule out goth rocker Nick Cave's infamous script where Maximus is resurrected to assassinate Jesus. Deadline alludes to Lucius being left with a "strong impression" by Maximus, whose gladiatorial dominance and personal grudge against Commodus inspire the Roman spectators.
Deadline also hints that Mescal is expected to get in physical shape, which could mean that Lucius himself enters the arena despite being emperor. Gladiator's interpretation of history is loose, to put it mildly, and Lucius did not exist, which makes any speculation about the plot as open as the Colosseum's roofing.
The original Gladiator was a mega-hit upon its 2000 release, reigning supreme at both the box office and the 73rd Academy Awards, where it won Best Picture and Best Actor (for Russell Crowe), Best Costume Design, Best Sound, and Best Visual Effects.
Ridley Scott has been developing a sequel for years, although the wheels didn't begin moving until 2018. Scott recently completed work on Napoleon, another period epic that reunited Scott with Gladiator's Joaquin Phoenix, who's playing the title role. Gladiator 2 is scheduled to be Scott's next movie.
Long before Hollywood was obsessed with superheroes, one of its most reliable genres was the sword-and-sandal epic. Gladiator reignited interest in the genre, and laid the foundations for the moviegoing public to expect bigger and better from summer blockbusters. The torch would be carried into the new millennium with epics like Peter Jackson's Lord of the Rings and the unstoppable Marvel Cinematic Universe. 23 years later, Scott is banking on Roman adventures regaining their glory.
Are you still not entertained? That should change now that the sequel to Ridley Scott's 2000 blockbuster Gladiator has found its star. On January 6, Deadline reported that the untitled follow-up has tapped Normal People star Paul Mescal, who is "in negotiations" to lead the long-gestating project. It does not yet have a release date.…
Are you still not entertained? That should change now that the sequel to Ridley Scott's 2000 blockbuster Gladiator has found its star. On January 6, Deadline reported that the untitled follow-up has tapped Normal People star Paul Mescal, who is "in negotiations" to lead the long-gestating project. It does not yet have a release date.…