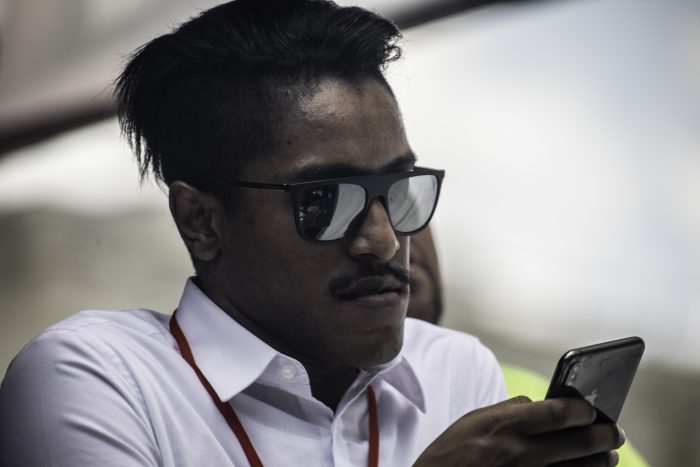 Far-Right 'Stop the Steal' Activist Ali Alexander Is Back on Twitter
Ali Alexander—the far-right leader of the so-called "Stop the Steal" campaign—had his Twitter account restored Monday.
Alexander's account had been banned just days after the Jan. 6, 2021, insurrection. A spokesperson for Twitter told Newsweek that his account was permanently suspended for violating rules on banning evasion.
But under Elon Musk's leadership, Twitter has restored Alexander's account. Many of the tweets including disinformation regarding the 2020 election remain on his account's timeline at the time of writing.
Alexander and other "Stop the Steal" activists largely organized their campaign to keep then President Trump in power on the social media platform. They spread disinformation, claiming that voter fraud had stolen the election from Trump, and increasingly called for physical—and sometimes violent—action. That culminated on Jan. 6.
On Jan. 6, 2021, Trump loyalists stormed the U.S. Capitol. As they broke down police barriers, battled police, and stormed up the Capitol steps, Alexander surveyed the scene from a terrace overlooking the Capitol.
"I don't disavow this. I do not denounce this," he said, pointing to the insurrectionists, in a video posted to Twitter and first reported by Right Wing Watch.
Claiming that the attack was "completely peaceful" and that he did not endorse the "couple of agitators," Alexander went on to call for rebellion. "Stop the Steal," he said, "is going to be the home of the rebellion against an illegitimate government."
This is Ali Alexander, leader of the so-called Stop the Steal campaign, saying: "I don't disavow this. I do not denounce this." pic.twitter.com/0mP0xThAYP

— Kristen Doerer (@k2doe) January 6, 2021
The day before, Alexander had organized a "Stop the Steal" rally outside of the White House. Alexander led chants of "Victory or death!" while other speakers called for civil war and revolution.
And according to the Daily Beast, on Dec. 30, 2020, he took to Twitter and said that if Congress certified the 2020 election, "everyone can guess what me and 500,000 others will do to that building. … 1776 is *always* an option."
After the Jan. 6 attack on the Capitol, Alexander was banned from a host of platforms. He moved his incessant Twitter posts and disinformation campaign to Telegram, where he's been unable to recreate the sizeable following he had on Twitter. But he hasn't let up on the extremism.
In just the past few months, Alexander has called for Republicans to "jail Democrats," telling Jan. 6 insurrectionist Tim Gionet, "We've got to make them hurt."
He also made his stance on democratic elections very clear, stating in a video, "Any election I don't like is stolen. … If I don't like it, it's stolen. If I like it, it's not stolen. If you win, it's stolen."
And when the House select committee investigating the Jan. 6 attack shut down without Alexander facing any charges stemming from the insurrection, Alexander bragged that he had "raped the January 6 Select Committee." In a rant, he claimed to have beaten the Jan. 6 committee by being a time traveler, and compared himself to Jesus.
In a voice message to his supporters on Telegram Monday, he said that he'd eventually tweet today. He later posted that his account "will be dedicated to Jesus Christ, Love, @J6Families, YE, and beating up naughty Republicans."
Ali Alexander—the far-right leader of the so-called "Stop the Steal" campaign—had his Twitter account restored Monday. Alexander's account had been banned just days after the Jan. 6, 2021, insurrection. A spokesperson for Twitter told Newsweek that his account was permanently suspended for violating rules on banning evasion. But under Elon Musk's leadership, Twitter has restored…
Ali Alexander—the far-right leader of the so-called "Stop the Steal" campaign—had his Twitter account restored Monday. Alexander's account had been banned just days after the Jan. 6, 2021, insurrection. A spokesperson for Twitter told Newsweek that his account was permanently suspended for violating rules on banning evasion. But under Elon Musk's leadership, Twitter has restored…