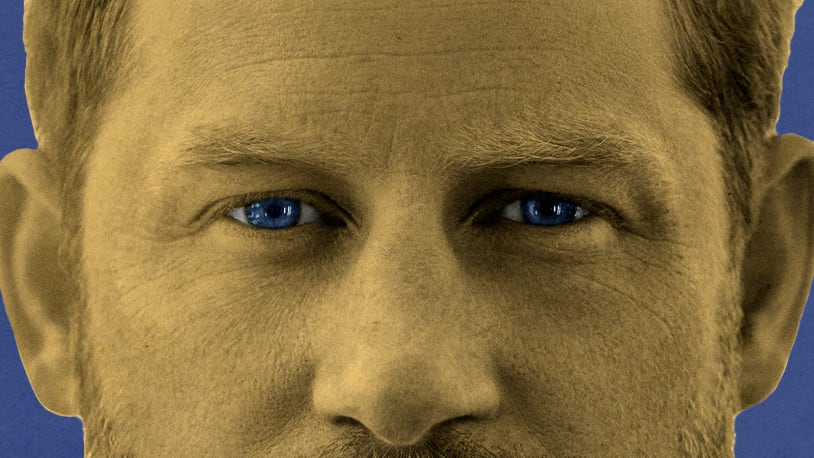 Spare: What's in Prince Harry's book?
Prince Harry's memoir, Spare, is set to be released on Jan. 10, but a number of media outlets have managed to obtain copies ahead of time. Here are some of the biggest revelations and allegations from the book thus far:
Neither King Charles nor Prince William made the book's dedication page
Several stores in Spain accidentally put the book up for sale starting Jan. 5, which allowed at least The Sun to score a Spanish-language version before launch day. And per the outlet's translation, the memoir's dedication page reads: "For Meg, Archie, and Lili… and, of course, my mother." The names Meg, Archie, and Lili refer to the Duke of Sussex's wife, son, and daughter, respectively. But Prince William, Harry's brother, and King Charles, Harry's father, are noticeably absent from the epitaph.
Harry and William allegedly got into a physical altercation
According to an exclusive from The Guardian released Jan. 4, Harry at one point in his memoir recounts a physical altercation with his brother William after the latter allegedly called Meghan Markle — Harry's wife — "difficult," "rude," and "abrasive." By Harry's account, he and William had agreed to meet at Nottingham Cottage, where Harry was living, to discuss their relationship. William then complained about Megan and things escalated from there. The pair shouted back and forth before a frightened Harry moved into the kitchen; William then followed. "Willy, I can't speak to you when you're like this," Harry allegedly said, handing his brother a glass of water. But William "set down the water, called me another name, then came at me. It all happened so fast. So very fast." 
"He grabbed me by the collar," Harry continues, "ripping my necklace, and he knocked me to the floor. I landed on the dog's bowl, which cracked under my back, the pieces cutting into me. I lay there for a moment, dazed, then got to my feet and told him to get out." William then left, but returned "looking regretful" and apologized. When he later departed a second time, however, William suggested Harry keep what happened from Meghan. "You mean that you attacked me?" Harry allegedly replied, to which William responded, "I didn't attack you, Harold."
Meghan later learned of the incident, but only after she noticed "scrapes and bruises" on her husband's back. When Harry then told her about the altercation, she "wasn't that surprised, and wasn't all that angry," he writes.
Harry says Camilla, the queen consort, changed his bedroom into a dressing room
Once Harry was out the door, Queen Consort Camilla Parker Bowles allegedly turned his bedroom at Clarence House in London into "her own personal dressing room," Page Six summarizes. "I tried not to care. But especially the first time I saw it, I cared," Harry writes.
He claims to have urged his father not to marry Camilla
Though Harry writes that he and his brother "recognized that [their father] was finally going to be with the woman he loved, the woman he'd always loved," and "the woman fate might've intended for him in the first place," both apparently urged Charles not to marry Camilla, the supposed "other woman" in his marriage to William and Harry's late mother, Princess Diana. The brothers allegedly assured their father they would welcome Camilla into their family, but they didn't believe he needed to marry again. Charles proceeded regardless. "We pumped his hand, wished him well. No hard feelings," Harry says.
Even so, Harry writes that he later felt as though Diana was "blocking rather than blessing" Charles and Camilla's marriage, on account of multiple delays in the ceremony, Us Weekly reports.
Harry says he was dubbed the 'spare' the day he was born
When Harry was born, Charles allegedly told Diana: "Wonderful! Now you've given me an heir and a spare – my work is done," per the prince's memoir. As the old royal saying goes, "a first son is an heir to titles, power and fortune, and a second is therefore a spare, should anything happen to the first-born," The Guardian explains.
Charles allegedly made jokes about Harry's 'real' dad
Charles apparently had no problem making jokes about the long-festering rumor that Major James Hewitt, Diana's former lover, was Harry's real father, per a segment of the memoir reviewed by Page Six.
"Pa liked telling stories," Harry writes, "and this was one of the best in his repertoire. He'd always end with a burst of philosophizing … Who knows if I'm really the Prince of Wales? Who knows if I'm even your real father?"
"He'd laugh and laugh, though it was a remarkably unfunny joke, given the rumor circulating just then that my actual father was one of Mummy's former lovers: Major James Hewitt. One cause of this rumor was Major Hewitt's flaming ginger hair, but another cause was sadism."
Harry says Charles didn't hug him when breaking the news of Diana's death
By Harry's account, Charles did not hug his son when sharing the news of his mother's death. "He wasn't great at showing emotions under normal circumstances," Harry writes, "how could he be expected to show them in such a crisis?"
At the time, the prince claims, Charles sat down on the edge of his son's bed. "He put a hand on my knee. 'Darling boy, Mummy's been in a car crash,'" Harry recalls his father saying, before recounting how he waited in that moment for good news that didn't come — that his mother would be okay. "Mummy was quite badly injured and taken to hospital, darling boy," Charles continued. Harry says his father always called him "darling boy," but "he was saying it quite a lot now. His voice was soft. He was in shock, it seemed." 
He regrets Googling some of Meghan Markles' Suits scenes
In Spare, Prince Harry writes that he made "the mistake" of watching some of Meghan Markles' Suits sex scenes online when the pair first began dating. Now, he says he'll need "electric-shock therapy" to get the images out of his head. "I'd witnessed her and a castmate mauling each other in some sort of office or conference room," he says. "I didn't need to see such things live."
Harry allegedly comes clean about his drug use
Harry also admits for the first time to trying cocaine as a teenager, Sky News reports. He writes that he was "offered a line" during a "hunting weekend" at someone's house and that "since then I had consumed some more."
"It wasn't very fun," he goes on, "and it didn't make me feel especially happy as seemed to happen to others, but it did make me feel different, and that was my main objective. To feel. To be different." 
He claims to have lost his virginity to an 'older woman' in a field  
In another particularly juicy revelation, Prince Harry recounts how he lost his virginity to an older woman in a "grassy field behind a busy pub," The Daily Beast says. The woman, who "liked horses," treated the prince like "a young stallion," he says, likening the encounter to a "quick ride, after which she'd smacked my rump and sent me to grace." 
Prince Harry's memoir, Spare, is set to be released on Jan. 10, but a number of media outlets have managed to obtain copies ahead of time. Here are some of the biggest revelations and allegations from the book thus far: Neither King Charles nor Prince William made the book's dedication page Several stores in Spain accidentally put the book…
Prince Harry's memoir, Spare, is set to be released on Jan. 10, but a number of media outlets have managed to obtain copies ahead of time. Here are some of the biggest revelations and allegations from the book thus far: Neither King Charles nor Prince William made the book's dedication page Several stores in Spain accidentally put the book…