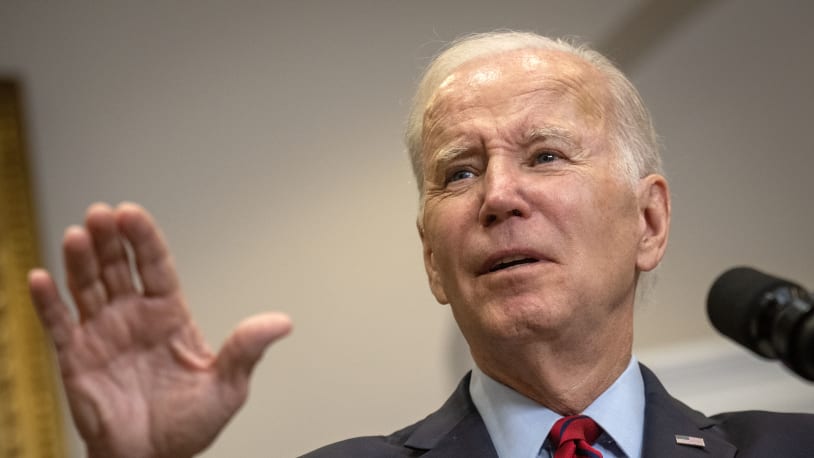 President Biden heads to U.S.-Mexico border for 1st visit in office as criticism mounts over immigration policies
President Biden will visit the U.S.-Mexico border on Sunday for the first time as commander-in-chief, allowing him to get a firsthand look at the ongoing migrant issues that have seemed to plague him since taking office. 
The president is slated to visit El Paso, Texas, which The Associated Press noted is currently the largest corridor for illegal crossings on the southern border. While there, Biden will meet with border officials and migrants rights groups to discuss a range of issues. Among these will reportedly be the increased drug trafficking statistics at the border, along with the rising number of asylum seekers aiming to take refuge in the United States.
Republicans have had their sights laser-focused on the issues at the border, framing it as a "crisis" indicative of the Biden administration's failures. However, White House officials have continually pushed back against these assertions and recently announced a tranche of additional resources for the border. The administration also announced increased coordination for anti-drug smuggling operations.
In a likely attempt to appease Republicans, the president also recently announced that his administration would be expanding Title 42, a Trump-era pandemic immigration policy that allows the U.S. to expel asylum seekers in the interest of national health.
However, this decision drew criticism among human rights organizations and even some of Biden's Democratic allies. In response, Biden has called for congressional legislation in Title 42's place, saying, "If the most extreme Republicans continue to demagogue this issue, and reject solutions, I'm left with only one choice: To act on my own, do as much as I can on my own," 
President Biden will visit the U.S.-Mexico border on Sunday for the first time as commander-in-chief, allowing him to get a firsthand look at the ongoing migrant issues that have seemed to plague him since taking office.  The president is slated to visit El Paso, Texas, which The Associated Press noted is currently the largest corridor for illegal…
President Biden will visit the U.S.-Mexico border on Sunday for the first time as commander-in-chief, allowing him to get a firsthand look at the ongoing migrant issues that have seemed to plague him since taking office.  The president is slated to visit El Paso, Texas, which The Associated Press noted is currently the largest corridor for illegal…