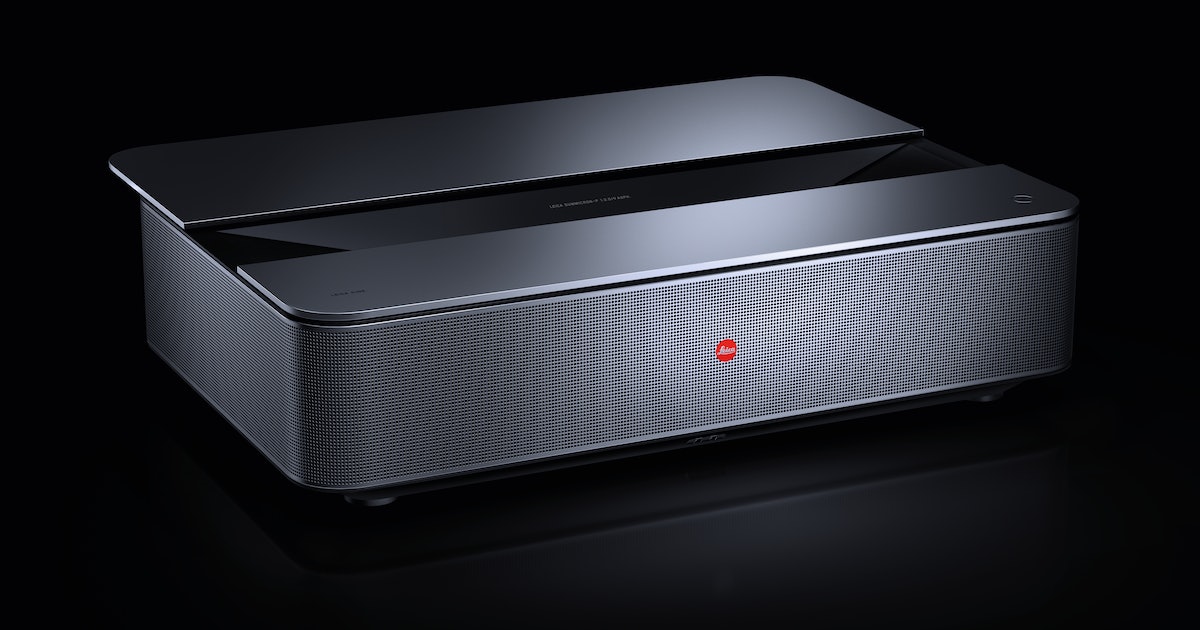 Leica brings its ultra-expensive engineering to laser projectors
If you've ever wanted to flex your home theater, this Leica laser projector would be the way to go. Leica is jumping into the home entertainment world with its first-ever laser TV, the Cine 1. While the laser projector debuted at IFA 2022 in Berlin, Leica is showing off a pre-production model of the Cine 1 at CES 2023.
It's actually not the first time that Leica has produced projectors, previously making them under the Pradovit branding. Leica has come a long way since the Pradovit projectors, though — the Cine 1 combines laser projection technology with Leica's renowned lenses.
Laser and lenses — The Cine 1 uses triple RGB laser technology and since it's an ultra-short throw projector, it can be placed near the wall and still produce a display up to 120 inches. With that minimalistic Leica aesthetic and measuring 24 by 16 by 6 inches, the Cine 1 can pretty much be set up anywhere without feeling too out of place.
Leica says it went with a laser projector instead of a conventional TV because short-range laser projectors consume significantly less energy and are less straining on the eyes than OLED TVs. Leica's Cine 1 will use the Google smart TV platform for streaming options, but you can also connect other devices via the HDMI and USB ports.
Without any previous contributions in this space to go off of, the Cine 1 might be a hard sell for most. It feels like Leica's offering won't be much different than other laser projectors from more experienced competitors out there, though it does use Leica Image Optimization, a tech that improves picture quality with special Leica algorithms and a Leica Summicron lens that has an automatic dust cover.
Luxury pricing — Leica is releasing the Cine 1 in Europe first in the spring and in the U.S. in the third quarter of the year. That means you have some time to mull over if you actually want to spend $8,295 for the starting 100-inch model of the Cine 1.
That's obviously a huge price tag, but it's Leica so we shouldn't be too surprised. If you want to understand just how high that starting price is, consider the competition. LG offers a similar short-throw laser projector for around $3,000. If you don't care about the short-throw design, Anker debuted its 4K laser projector that starts at around $2,200 at the last CES. Of course, neither of these projectors has that iconic red dot logo, so it's up to you if you're willing to pay that brand-name upcharge.
If you've ever wanted to flex your home theater, this Leica laser projector would be the way to go. Leica is jumping into the home entertainment world with its first-ever laser TV, the Cine 1. While the laser projector debuted at IFA 2022 in Berlin, Leica is showing off a pre-production model of the Cine…
If you've ever wanted to flex your home theater, this Leica laser projector would be the way to go. Leica is jumping into the home entertainment world with its first-ever laser TV, the Cine 1. While the laser projector debuted at IFA 2022 in Berlin, Leica is showing off a pre-production model of the Cine…