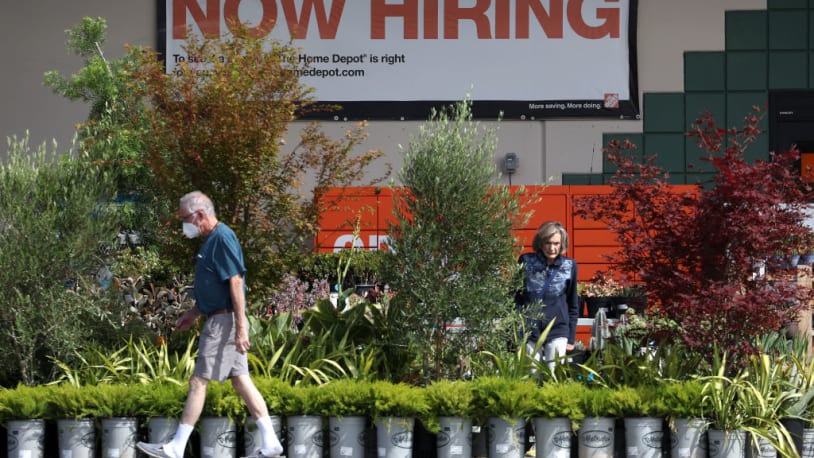 U.S. employers exceed expectations by adding 223,000 jobs in December
The latest report from the Bureau of Labor Statistics shows that employers in the U.S. added 223,000 jobs in December, surpassing the expectations of economists and reflecting an economy that remains resilient amid interest rates hikes by the Federal Reserve, per The Associated Press. The unemployment rate dropped to 3.5 percent, a 53-year low, according to the Labor Department.
The report notes that the industries with notable job gains included "leisure and hospitality, health care, construction, and social assistance." December's job growth brought the total job creation for 2022 to 4.5 million, capping the second year of robust growth after the 6.7 million jobs added in 2021. Despite helping the country regain the number of jobs lost during the height of the COVID pandemic, AP says, "the rapid hiring and the hefty pay raises that accompanied it likely contributed to a spike in prices that catapulted inflation to its highest level in 40 years." 
Average hourly earnings increased 0.3 percent from the previous month and 4.6 percent since last year, cooling down from November's gains. "The deceleration is likely welcome news for Fed officials, who see wage pressures, particularly in the service sector, as a key hurdle to achieving their 2 percent inflation goal," writes The New York Times. 
Per Bloomberg, "the welcome uptick in participation paired with a slowdown in wage growth suggest some of the tightness in the labor market is starting to unwind," indicating that the Fed's rate hikes are staving off the threat of a recession. 
"There's some indication that things are moving in the right direction. We're seeing the impact of the blunt tools of monetary policy take effect," Mike Loewengart, head of model portfolio construction for Morgan Stanley's Global Investment Office, told CNBC, "I don't think this is going to sway the Fed from a few additional raises going forward, but it no doubt is encouraging to see a moderation in wages."
The latest report from the Bureau of Labor Statistics shows that employers in the U.S. added 223,000 jobs in December, surpassing the expectations of economists and reflecting an economy that remains resilient amid interest rates hikes by the Federal Reserve, per The Associated Press. The unemployment rate dropped to 3.5 percent, a 53-year low, according to…
The latest report from the Bureau of Labor Statistics shows that employers in the U.S. added 223,000 jobs in December, surpassing the expectations of economists and reflecting an economy that remains resilient amid interest rates hikes by the Federal Reserve, per The Associated Press. The unemployment rate dropped to 3.5 percent, a 53-year low, according to…