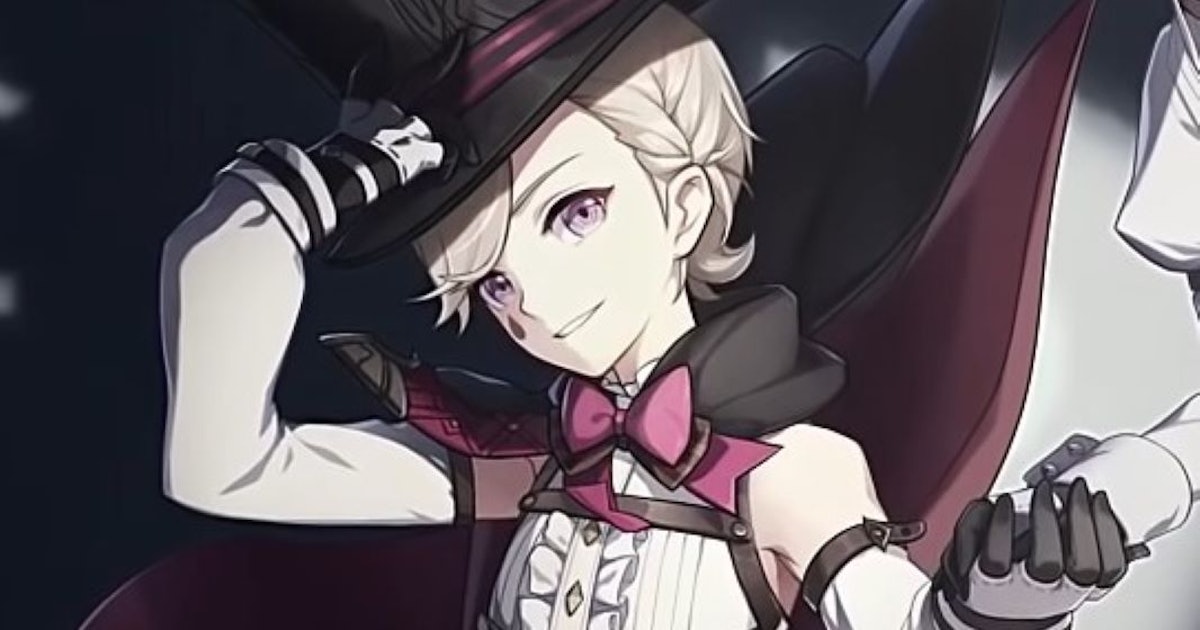 'Genshin Impact' version 4.0 leak reveals 8 new characters coming to the game
The Hydro nation has officially sprung a leak. The Genshin Impact community has flooded with a whopping eight new character leaks, weeks before the launch of the 3.4 update. Most of the characters are said to be from Fontaine, the Traveler's next destination. The new region isn't expected to arrive until at least Genshin Impact 4.0. However, enough information has leaked at this point that the community is in a lather deciphering it all. Here's everything we know about the Fontaine leaks.
Where did the leaks come from?
There's more than one leak mentioned in the latest batch of rumors. For the character models, many social media posts credit a user called M9G. On Twitter, M9G implies that the leaks came from multiple sources.
It's wroth bearing in mind that the character leaks in particular don't come from reputable names (Ubatcha, Celestia, Blank, etc.) in the community. Other pieces of seemingly contradictory information, like there being two Hydro Archons, also make the Fontaine leaks even more confusing.
Uncle Gandhi, a.k.a. Chinese leaker hxg, also posted leaks that contained information about the remaining 5-star characters before Genshin Impact 4.0 and plot details about the Fatui Harbingers following that update. Most notably, they revealed a new character called "Yaoguang," not to be confused with the Yaoguang Shoal location in Liyue.
Who are the leaked Fontaine characters?
At this time of writing, seven characters that are supposedly from Fontaine plus one from Liyue have been leaked. A few of these characters have leaked previously or been mentioned in-game, while others are undecipherable because of how pixelated they are.
Unknown Hydro character
The clearest leaks are of a white-haired girl with elegant clothing. Many fans believe that she is the Hydro Archon, Focalors, but her name hasn't been confirmed. Her appearance matches the description Uncle Gandhi gave in their leak, so that's at least two points of information that align.
Unknown blonde character
There's also clear concept art for a tall blonde female character dressed similarly to the supposed Hydro Archon. More than one rumor about her is floating around, including that she's actually the second Hydro Archon or Chief Justice Neuvillette. No details about her element have leaked so far.
Lynet and Lynette
Lynet, one of the twins from the Teyvat Chapter Storyline trailer, also seems to be present in the leaked character set. One of the darker images seems to be of a girl with cat ears and a keyhole cutout top, so that could be his sister, Lynette. Their outfits match the much clearer images seen in the trailer. It's unknown if the two will be separate characters, or somehow work as a two-in-one. There's no information about them so far other than their names and appearances.
Feather-hatted mystery
One female character has long purple hair and wears a feathered hat and short shorts. However, her face and the finer details of her outfit are too low-res to see clearly.
Most low-res of them all
Another image shows what's supposedly a female character who's too boxy to see. All you can really make out is the black, red, and white color scheme of her outfit.
Horned girl with pigtails
Another female character leaked after the first six, but M9G confirmed she's a part of the group. Her most notable features are the two horns on her head and pigtails with ribbons.
Yaoguang
Yaoguang isn't actually the name of the character but her role name in the Liyue Qixing, Liyue's governing body. Gandhi dubs her a "Geo support character."
Yaoguang's real name hasn't been revealed, but some believe she might be related to Yueling, another leaked character that supposedly wields the Geo element. She, Dehya, and Baizhu will reportedly be the only new 5-stars coming out before Genshin Impact 4.0. That aligns with the typical version number jump if Dehya will launch with version 3.5 and the other two follow in the next two updates.
The Hydro nation has officially sprung a leak. The Genshin Impact community has flooded with a whopping eight new character leaks, weeks before the launch of the 3.4 update. Most of the characters are said to be from Fontaine, the Traveler's next destination. The new region isn't expected to arrive until at least Genshin Impact…
The Hydro nation has officially sprung a leak. The Genshin Impact community has flooded with a whopping eight new character leaks, weeks before the launch of the 3.4 update. Most of the characters are said to be from Fontaine, the Traveler's next destination. The new region isn't expected to arrive until at least Genshin Impact…