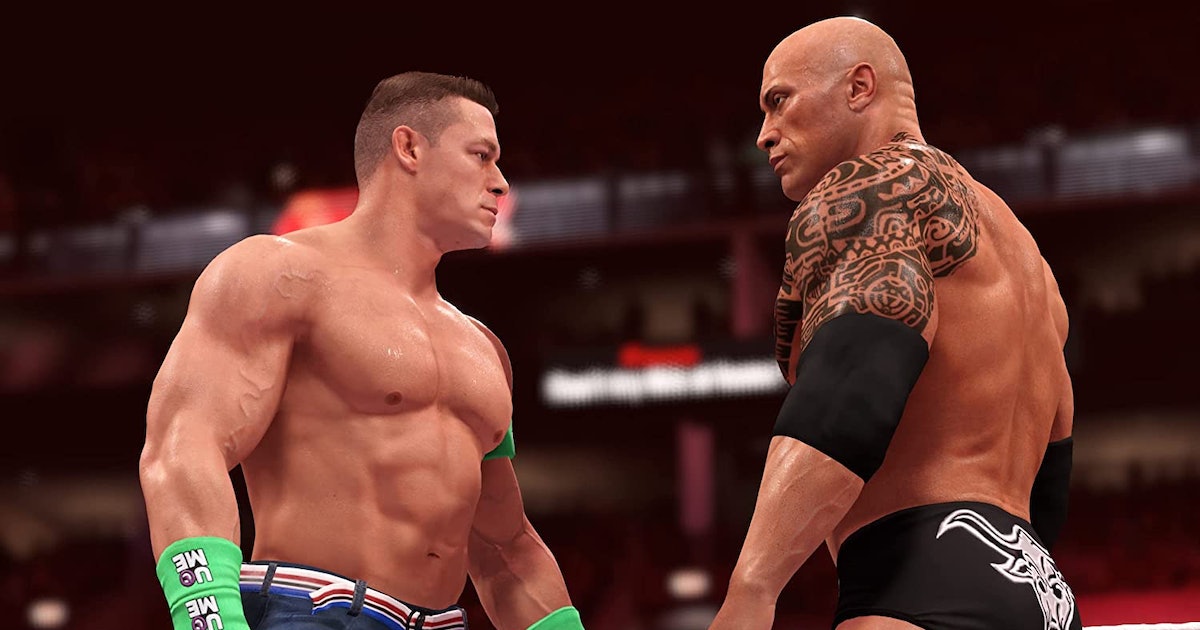 'WWE 2K23' release window, trailer, roster, cover, updates, and rumors
In many ways, WWE 2K22 was a welcome addition, especially after the popular series took a year off in 2021. WWE 2K22 performed well — critically and commercially — and was regarded as a return to form, while also introducing fresh features and mechanics. So, what about a follow-up? While 2K hasn't yet officially announced WWE 2K23, we do know it's coming. What else do we know about the upcoming WWE 2K installment? Details are sparse, sure, but we've gathered everything we know about WWE 2K23.
When is the WWE 2K23 release window?
Since 2K hasn't officially announced WWE 2K23, it's unclear when it will launch. However, based on previous games, we can infer it'll launch soon.
WWE 2K22 launched in March 2022, so it's possible the upcoming installment will release in spring 2023 — likely around Wrestlemania 39. Of course, the series used to launch in the fall each year, but given how well the previous installment performed, 2K might opt to replicate the success by continuing with the new spring release window.
Assuming the game does launch in the spring, that will only give it a couple of months for marketing, which would be unusual for the series, but might ultimately work out.
Is there a WWE 2K23 trailer?
Not yet! Once the game is revealed, 2K will likely release a trailer, especially if the game is ramping up to launch this spring.
When will WWE 2K23 be revealed?
According to WWE 2K23 News on Twitter, more details about the upcoming game will be shared at the end of January, which coincides with Royal Rumble 2023.
This marquee WWE Premium Live Event occurs on January 28, 2023, where more details about the upcoming game could be revealed. WWE 2K22 was shown off during Summerslam 2021, so it wouldn't be unusual to give us a taste of the new game during a Premium Live Event.
What are the WWE 2K23 rumors?
WWE 2K23 News mentioned that MyFaction Mode in WWE 2K22 generated "more revenue than anticipated" and expects it to return in 2K23. This is an in-game collectible card mode that heavily features microtransactions, and was criticized by players across the board.
Likewise, we should also expect to see the return of Showcase mode, which allows players to relive famous matches from specific superstars over the years. 2K22 highlighted Rey Mysterio via its Showcase mode, allowing you to experience his best matches with the likes of Eddie Guerrero, Shawn Michaels, and The Undertaker.
It's possible 2K23's Showcase mode will focus on a new superstar like Triple H, Brock Lesnar, John Cena, or a more recent talent.
WWE 2K23 is in development.
In many ways, WWE 2K22 was a welcome addition, especially after the popular series took a year off in 2021. WWE 2K22 performed well — critically and commercially — and was regarded as a return to form, while also introducing fresh features and mechanics. So, what about a follow-up? While 2K hasn't yet officially announced…
In many ways, WWE 2K22 was a welcome addition, especially after the popular series took a year off in 2021. WWE 2K22 performed well — critically and commercially — and was regarded as a return to form, while also introducing fresh features and mechanics. So, what about a follow-up? While 2K hasn't yet officially announced…