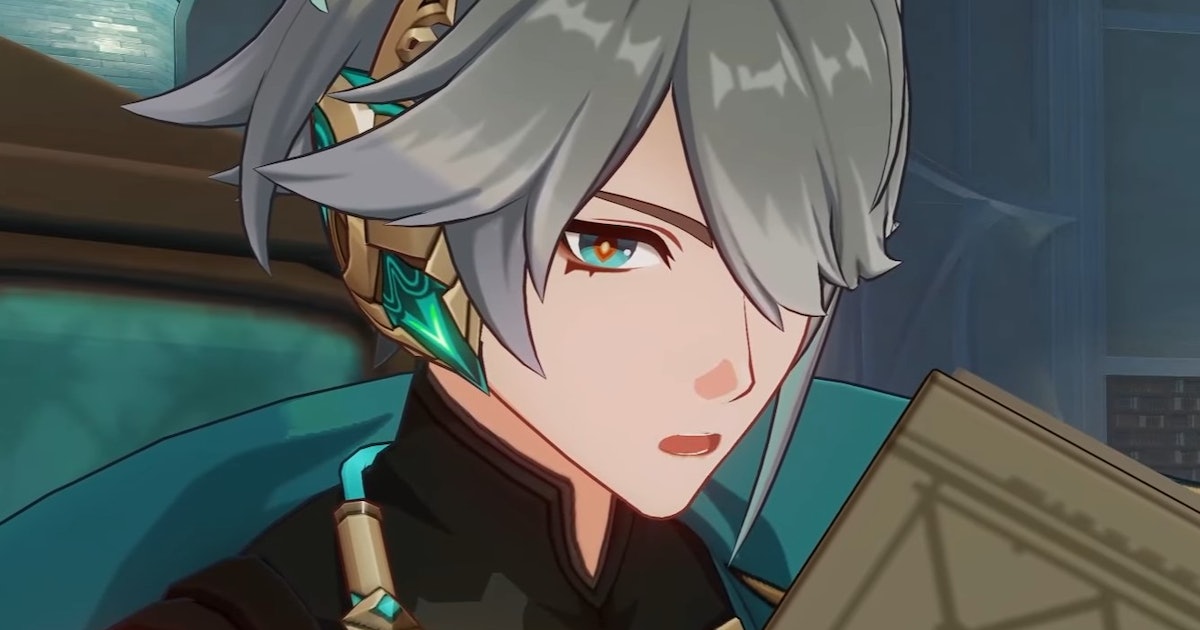 'Genshin Impact' 3.4 livestream start time, how to watch, and Alhaitham banner
Genshin Impact 3.4 ushers in the new year with two highly anticipated Dendro characters. There's Alhaitham, who has starred in many segments of the Sumeru Archon questline, and Yaoyao, a Liyue Adepti trainee that was leaked back during Genshin Impact 2.3.
HoYoverse just announced the Genshin Impact 3.4 livestream, which will likely provide details on these characters, along with other information like new world additions and events. Here's when you can tune in and what you can expect.
What is the Genshin Impact 3.4 livestream start time?
The Genshin Impact 3.4 livestream is scheduled for January 6, 2023 at 7 a.m. Eastern. This lines up with HoYoverse's typical schedule of airing its livestreams about two weeks before its upcoming update.
No worries if you can't wake up early for the stream, though. You can also watch it after the fact.
Where can I watch the Genshin Impact 3.4 livestream?
The Genshin Impact 3.4 livestream airs live on Twitch at 7 a.m. Eastern. However, if you can't make that time, it'll rerun on YouTube at 8 a.m. Eastern and later be saved as a VOD. It's also highly likely that fans will record the original livestream and repost it as a YouTube video before the official rerun.
What will be revealed during the Genshin Impact 3.4 livestream?
If it follows the same outline as past events, the Genshin Impact 3.4 livestream will explain Alhaitham and Yaoyao's abilities and announce upcoming banners, features, and special events. Voice actors typically go into detail about how new characters' Elemental Skills, Elemental Bursts, and abilities work and which characters will be featured in banners for each half of the update.
The Lantern Rite festival, an annual celebration since Genshin Impact's launch, is expected to return as the main event for the 3.4 update. It will coincide with Lunar New Year. Some leaks have already revealed details like possible free characters, but we'll have to wait until the livestream for the official confirmation.
What are the Genshin Impact 3.4 banners?
As per the latest leaks, Genshin Impact 3.4 banners will feature the following 5-star characters:
1st Half: Alhaitham (Dendro sword), Xiao (Anemo polearm)
2nd Half: Hu Tao (Pyro polearm), Yelan (Hydro bow)
These have yet to be confirmed, but make sense based on recent history. Xiao is typically associated with Lantern Rite because of how it ties into his character lore, and Hu Tao and Yelan haven't rerun in months. No word yet on which 4-star characters will have boosted rates.
Genshin Impact is available for PC, PlayStation 4, PlayStation 5, iOS, and Android.
Genshin Impact 3.4 ushers in the new year with two highly anticipated Dendro characters. There's Alhaitham, who has starred in many segments of the Sumeru Archon questline, and Yaoyao, a Liyue Adepti trainee that was leaked back during Genshin Impact 2.3. HoYoverse just announced the Genshin Impact 3.4 livestream, which will likely provide details on…
Genshin Impact 3.4 ushers in the new year with two highly anticipated Dendro characters. There's Alhaitham, who has starred in many segments of the Sumeru Archon questline, and Yaoyao, a Liyue Adepti trainee that was leaked back during Genshin Impact 2.3. HoYoverse just announced the Genshin Impact 3.4 livestream, which will likely provide details on…