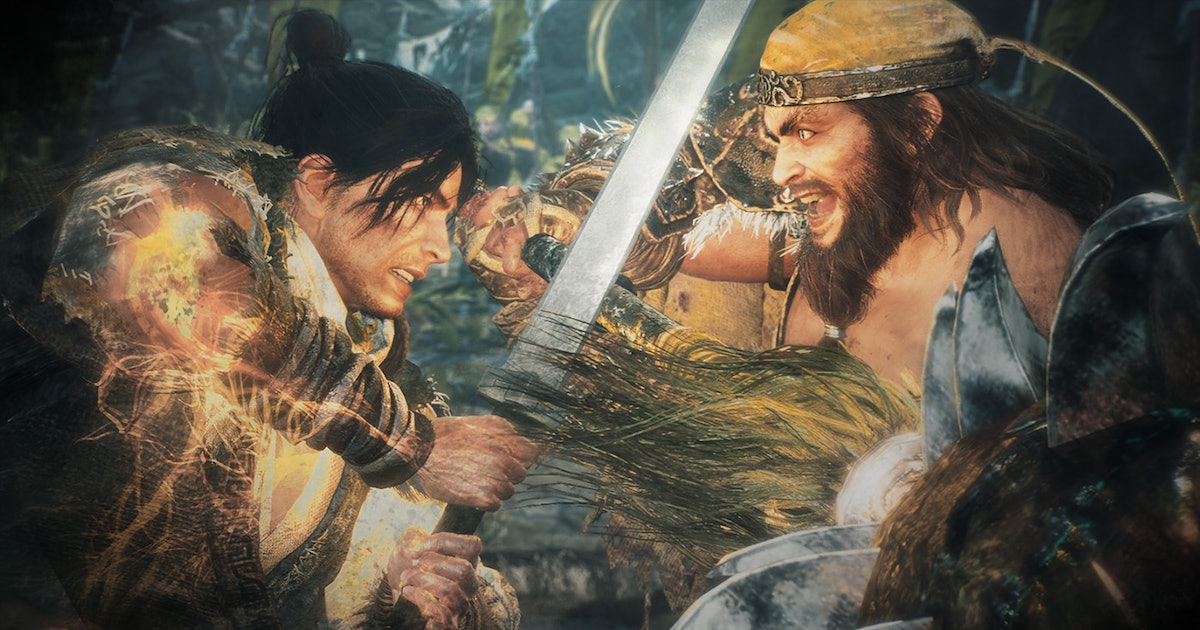 Fallen Dynasty' release date, trailer, story, and gameplay details
The Souls-like genre has exploded in popularity in recent years, from Elden Ring wracking up dozens of Game of the Year awards in 2022, to even games like Star Wars Jedi: Fallen Order borrowing heavily from the genre. Outside of FromSoftware itself, Koei Tecmo has been one of the biggest players in the genre with the Nioh games, and the publisher is set to make a huge return to the Souls-like with Wo Long: Fallen Dynasty, a brand new IP from Team Ninja. Wo Long looks every bit as intense as Nioh, and could easily be one of the standout hits of early 2023. With that in mind, here's everything we know about Wo Long: Fallen Dynasty.
When is the Wo Long: Fallen Dynasty release date?
Wo Long: Fallen Dynasty launches on March 3, 2023, for PS4, PS5, Xbox One, Xbox Series X|S, and PC. It's also important to note that Wo Long is launching day one on Xbox Game Pass.
On the game's website, you can see a few different editions that are planned for release, including the Digital Deluxe Edition which comes with a digital art book, mini soundtrack, and Season Pass. Wo Long's Season pass will apparently include three different DLCs, although Koei Tecmo currently hasn't given any indication of when the DLC might launch.
Who is the Wo Long: Fallen Dynasty developer?
Wo Long is published by Koei Tecmo, and developed by Team Ninja, a studio that now has quite a bit of experience in the Souls-like genre. Team Ninja is best known these days for the Nioh games, but it was also the developer behind Stranger of Paradise: Final Fantasy Origin and Dissidia Final Fantasy NT. Team Ninja is also the studio behind the long-running Dead or Alive and Ninja Gaiden series, meaning the developer has quite the pedigree in making action games.
Is there a Wo Long: Fallen Dynasty trailer?
Yes, there are currently three different trailers for Wo Long: Fallen Dynasty, starting with the reveal trailer from June 2022. This first trailer dives into the story setup, showing a dark take on the Three Kingdom period of China.
The first gameplay trailer shows off a wealth of human and supernatural enemies, while the second gives a bit more context on the skills the player will have at their disposal. IGN has also uploaded an exclusive ten-minute gameplay video of Wo Long.
What is the Wo Long: Fallen Dynasty story?
Wo Long is set during the Three Kingdoms period of China, a real historical time period from roughly 220 to 280 AD, when the country was split into the warring states of Wei, Wu, and Shu. It's likely you're already familiar with the setting as Koei Tecmo has been using it for decades with the Dynasty Warriors franchise.
Players take on the role of a nameless militia soldier who rises from being a nobody into a hero. Along the way, players will meet, and fight, iconic figures from the time period, like Zhao Yun, Zhang Liang, and the imposing Lu Bu. While the story of Wo Long seems fairly detailed, like most Souls-likes the central focus is going to be the gameplay.
What is Wo Long: Fallen Dynasty gameplay like?
Wo Long is a high-speed action game that bears a lot in common with Nioh, but also seemingly takes a bit of inspiration from Sekiro. The game's combat system is built around Chinese martial arts, and during the detailed character creation players will choose a "Phase," or class for their character.
There are a host of different abilities and weapons players can use during Wo Long, including different weapons, wizardry spells, and "Divine Beasts." Weapons include the likes of glaives and dual swords, while the Phase you pick will help decide which wizardry spells you can use. These spells are themed around different elements like fire, ice, and lightning, and by raising something called "Morale Ranks" you can unlock even stronger spells.
Divine Beasts look like one of the more unique aspects of Wo Long, letting players summon powerful creatures to help during battle. The game's website shows off a fiery Phoenix named Zhuque, an electric tiger named Baihu, and a water-powered turtle named Xuanwu. Divine Beast seem to grant players powerful attacks, but it's not exactly clear how they're unlocked and how they function.
Where the comparison to Sekiro really comes in is with Wo Long's Deflect and Spirit system. Spirit seems very similar to Sekiro's Posture system, as it dictates how both players and enemies will be able to use attacks. Wo Long has a Deflect move that players can use to block an enemy's attack, which also reduces their Spirit. When an enemy's Spirit decreases to a certain level you can use a Fatal Strike to finish it off instantly. Boss battles will, of course, be a major focus of Wo Long, and will include fights with the aforementioned legendary figures like Lu Bu.
A limited-time demo of Wo Long was released in September 2022, and it's possible Koei Tecmo could release another demo before launch. What that means, however, is that there are plenty of impressions and footage of the demo on YouTube.
The Souls-like genre has exploded in popularity in recent years, from Elden Ring wracking up dozens of Game of the Year awards in 2022, to even games like Star Wars Jedi: Fallen Order borrowing heavily from the genre. Outside of FromSoftware itself, Koei Tecmo has been one of the biggest players in the genre with…
The Souls-like genre has exploded in popularity in recent years, from Elden Ring wracking up dozens of Game of the Year awards in 2022, to even games like Star Wars Jedi: Fallen Order borrowing heavily from the genre. Outside of FromSoftware itself, Koei Tecmo has been one of the biggest players in the genre with…