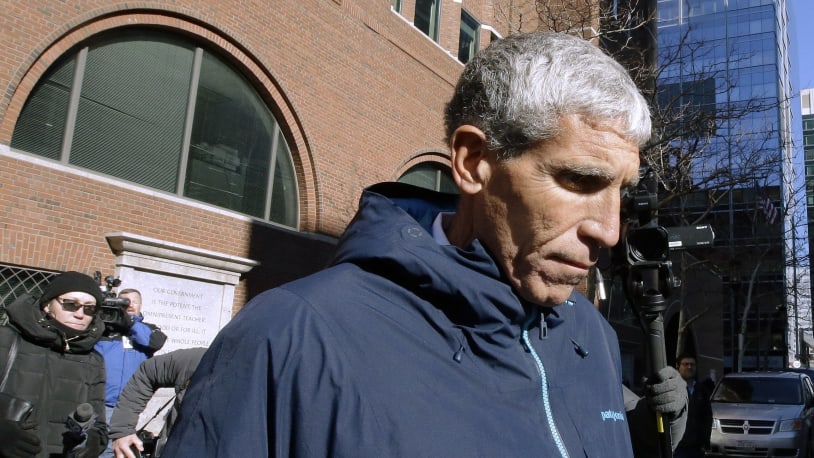 College admissions scandal mastermind sentenced to 3.5 years in prison
William "Rick" Singer, the mastermind behind the college admissions scandal called Operation Varsity Blues, has been sentenced to three and a half years in prison. The operation came to light four years ago and involved a number of wealthy families including Lori Loughlin of Full House and Felicity Huffman of Desperate Housewives.
Singer pled guilty to "racketeering conspiracy, money laundering conspiracy, conspiracy to defraud the U.S., and obstruction of justice," per CNN. He agreed to cooperate with authorities in the investigation that had 50 people apprehended. Along with prison time, Singer has to forfeit his fortune of $10 million.
Operation Varsity Blues has been deemed the largest admissions scandal in history, involving bribing college sports coaches and forging the SAT and ACT to get into elite universities, Axios explains. "There is a front door which means you get in on your own. The back door is through institutional advancement, which is 10 times as much money. And I've created this side door in," Singer said back in 2018 referring to his method.
Singer's sentence was lighter than the six years that prosecutors originally requested. He wrote ahead of his sentencing, "By ignoring what was morally, ethically, and legally right in favor of winning what I perceived was the college admissions 'game,' I have lost everything."
William "Rick" Singer, the mastermind behind the college admissions scandal called Operation Varsity Blues, has been sentenced to three and a half years in prison. The operation came to light four years ago and involved a number of wealthy families including Lori Loughlin of Full House and Felicity Huffman of Desperate Housewives. Singer pled guilty…
William "Rick" Singer, the mastermind behind the college admissions scandal called Operation Varsity Blues, has been sentenced to three and a half years in prison. The operation came to light four years ago and involved a number of wealthy families including Lori Loughlin of Full House and Felicity Huffman of Desperate Housewives. Singer pled guilty…